Lola, a NZ37 (New Zealand 37), is a classic wooden sloop designed as a racer/cruiser in 1966 by Jim Young of Birkenhead, New Zealand — an early innovator in New Zealand yacht design with a prolific history of designing and building wooden boats from the 1940s into the 2000s. He was best known for his Young 88 one design and his Rocket 31. One of his earlier and most notable boats was Fiery Cross (1954), a 45-ft double-ender with a separate spade rudder and a canting keel. He built her using three layers of quarter-inch kauri wood diagonal planks fastened with copper nails over steam-bent stringers and then Resorcinol. This technique facilitated one-man boatbuilding. A similar technique was used in building Lola, using two double diagonal planks of kauri wood and bronze nails.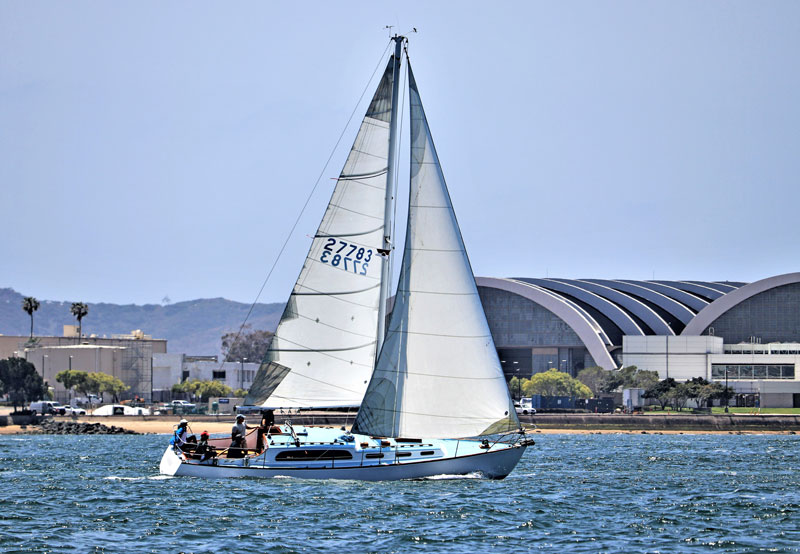 Young had many young apprentices, including the teenagers Bruce Farr and Ron Holland, aspiring yacht designers at the time. Ron Holland built the main hatch on Namu, the first NZ37, launched in 1967 and still sailing in Auckland today. Lola was built in 1969 as one of four NZ37s imported to the United States and shipped to Stan Miller Yachts in Long Beach in 1969-1970. Oddly enough, Ron Holland's first trip to the USA and then San Francisco was aboard the cargo ship Saracen carrying two NZ37s on deck. Holland and the legendary Doug Peterson would meet only two years later, in 1971, and subsequently crewed together in racing.
Fast forward to 2011, when Morgan Spriggs brought his friend Doug Peterson along to look at Lola where he first spotted her in Alamitos Bay. As soon as they peeled back the covers, Peterson said, "You got to buy this boat!" Eight years later, in 2019, Morgan and his wife Jehanne were finally able to purchase Lola from Joe Versace of Naples Island, a veteran classic-boat owner. Joe had previously restored the beautiful Lapworth-designed Sumatra and was working on restoring the Young-designed ketch Matangi; it was clear he would only sell Lola to someone who was familiar with wooden boats and who would continue the high level of maintenance required.
It was a perfect match. Morgan came from a sailing family and had grown up sailing and working on wooden boats. Morgan's father, Robert Spriggs, is a former San Diego Yacht Club commodore and an Ancient Mariners Sailing Society founder and commodore. Their family boat when the children were young was the Jonathan Swift, a 1938 60-ft racing cutter designed by De Vries Lentsch and built in Holland, originally for the Fastnet race. The family lived and cruised on that boat. Bob and Darlene took their children, then 7 and 5, on a 12-month 6,000-mile cruise south from San Diego to many anchorages in six countries. In later years, the Spriggs family boat was the 1948 65-ft Rhodes ketch Alert, built by Lester Stone of Alameda. The family engaged in a three-year restoration.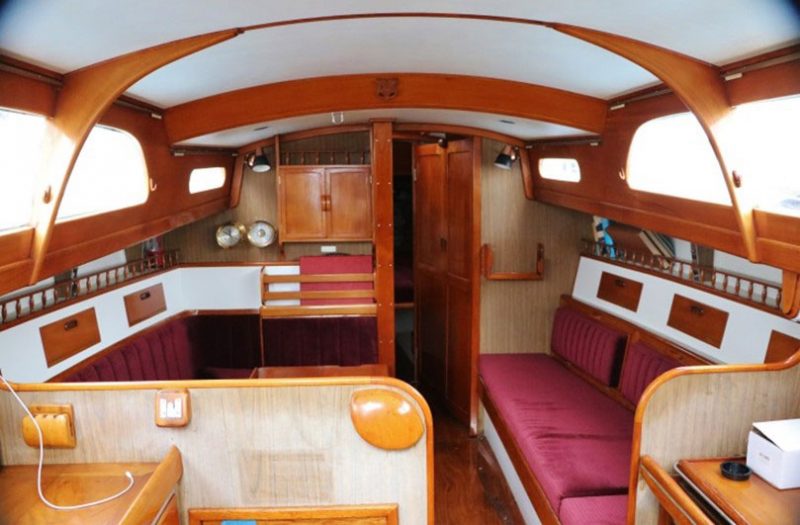 After taking ownership of Lola, Morgan researched her and Jim Young's history and was fortunate to connect with him by email. Jim was 93 at the time, sharp as ever with a great memory, and delighted that one of his NZ37s was still beautiful and sailing in the United States. Sadly, he passed away last year at 94. Many great stories can be found in his autobiography Jim Young: Designer, Boatbuilder, Sailor.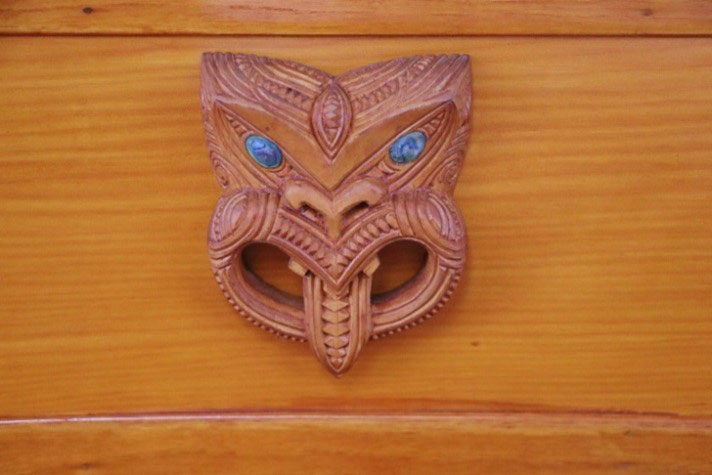 Morgan, his son Cam, and friends sailed Lola without a motor from Naples Island to San Diego. Cam, now 16, sails a variety of boats, including Sabots, FJs, 420s and 49ers. Morgan decided to install a motor of the original design, a Danish Bukh diesel. He journeyed to Denmark to purchase and bring the motor to San Diego. It was installed in Lola's original engine mount, which is forward of the mast and under the sink in the head (weight forward!).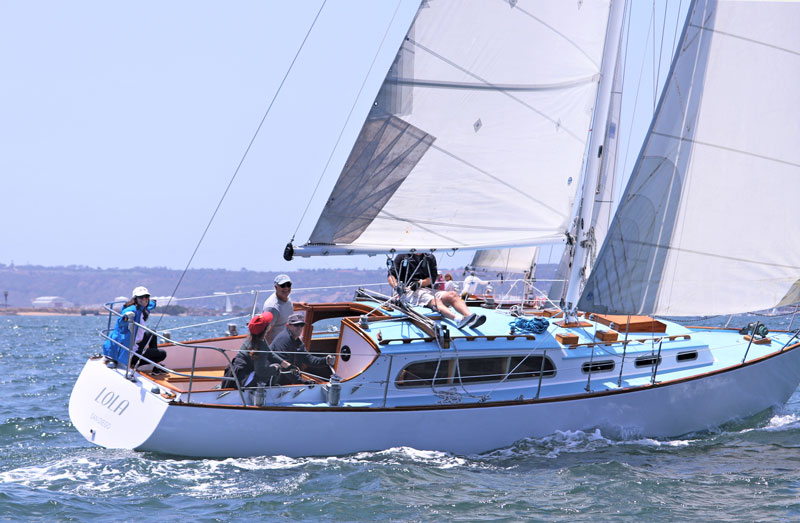 Morgan, Jehanne and their children Cam and Isabella feel Lola is the perfect family boat for them. They have started sailing in Ancient Mariners regattas, and are looking forward to more racing, sailing and coastal cruising.
Receive emails when 'Lectronic Latitude is updated.
SUBSCRIBE