How does the saying go? "The best days of a boatowner's life are the day you buy the boat, and the day you sell it."
But how do you know when it's time to sell the boat? When does the fun-and-freedom-to-dollar ratio become unacceptably skewed and dig too deeply into your wallet? How hard — or easy — was it for you to cut ties and put your boat in the Classifieds?
We're really asking, Latitude Nation. Please comment below, or email us here, about the agony — or ecstasy — of selling your boat.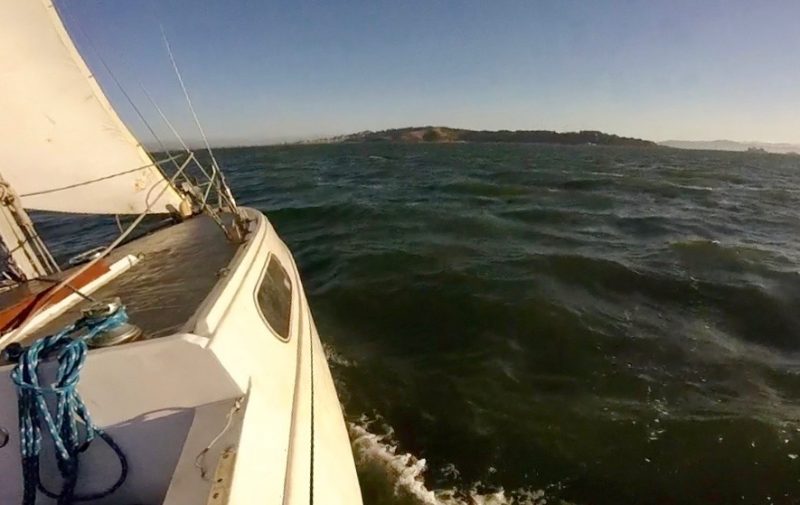 I find the 'day you sell your boat' aphorism to be ridiculous. I have had several life-changing days on my Columbia Challenger Esprit to which I could ascribe no price.  Any sail, simply any sail, wind or no, crew or no, has been worth every penny in slip fees. But still, the time has come to make some tough choices.
Well, maybe.
To be fair, I put Esprit up for sale once back in 2017, but then started sailing and falling in love with the boat, and with San Rafael Canal and Bay, and China Camp. Being the first boat that I owned, the little 24-footer has been a learning experience in singlehanding, anchoring, basic maintenance, teaching friends how to sail, and generally getting comfortable on San Francisco Bay.
Why sell it?
I simply cannot justify that fun- and freedom-to-dollar ratio anymore. To be fair, my slip fees are incredibly reasonable in my part of the San Rafael Canal. Still, if I sail Esprit three times a month — which would be a lot, for me — that still comes out to a hefty per-sail monthly total. As it is, I sail roughly once a month at the most.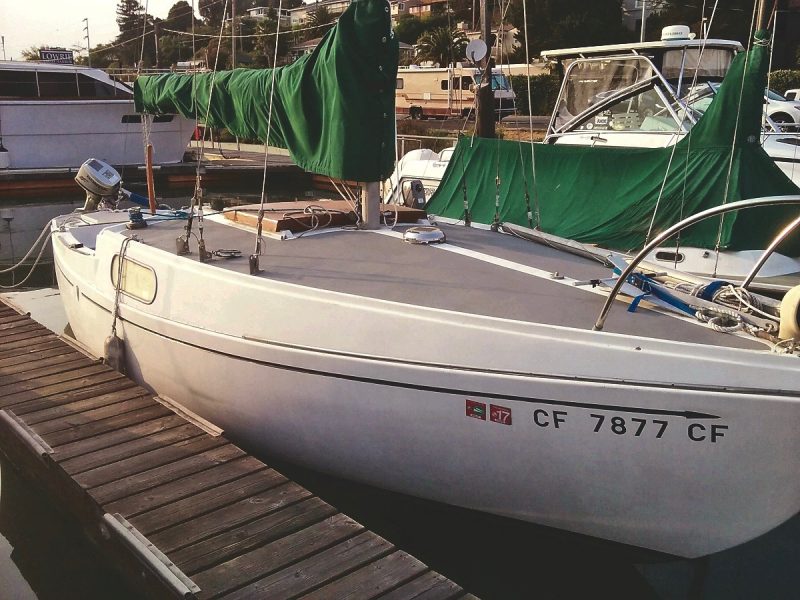 Here's what I would prefer:
Is there anyone who might be interested in a partnership? I would love to stay involved with the boat, and find a few people that love her as much as I do.
I'm not going to lie — she needs work; she needs to come out of the water and get a fresh coat of paint from top to bottom. And then the 'might-as-well' jobs begin: Might as well drop the mast, inspect the rigging and replace a few old blocks. Might as well run a new main halyard, as the wire section of the current one has a few meat hooks. Might as well throw a coat of paint on the interior. Might as well, might as well.
And so it may go.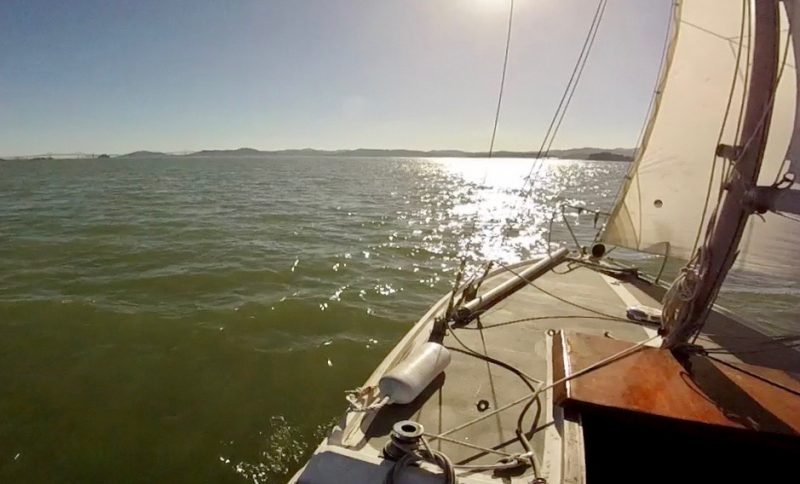 It is this regular but necessary maintenance that has proven a last straw of sorts — justifying slip fees for minimal use was one thing; justifying a trip to the yard for 10 to 12 sails a year is another.
The boat has many pluses — Esprit is a solid vessel that's bone dry in the bilge; I've had her out in 30-plus knots bashing into the ebb without a second thought. She has an outstanding Honda eight-horse motor. If money were not a factor, I would restore her to like-new condition. In Webb Chiles' spirit, I would (seriously) make her bluewater ready and sail her to Hawaii.
So, if you're interested in 'coming aboard', please let me know at [email protected]. Otherwise, look for Esprit in the Classy Classifieds in the coming months.
Receive emails when 'Lectronic Latitude is updated.
SUBSCRIBE