In an extraordinary escalation of political power and retribution, the Trump administration has proposed a ban on all defecating within three miles of the California Costal Zone, including "inland Bay waters." It is not yet clear what impact this might have for sailboats with fully functioning heads or the myriad homes and business located within the zone — to say nothing of someone who just really has to go. Regardless, the proposal by the federal government is sure to be the latest in an ongoing volley of lawsuits between Washington D.C. and California.
Last week, the EPA accused California of violating clean water laws "by allowing human waste from homeless residents to enter waterways," according to reporting by Reuters. "EPA Administrator Andrew Wheeler's letter to Governor Gavin Newsom said the governor and the mayors of San Francisco and Los Angeles 'do not appear to be acting with urgency' to mitigate the public health risks from 'untreated human waste entering nearby waters.' Wheeler said the state was 'failing to meet its obligation required under delegated federal programs' and that he wanted the state to detail how it will respond." During a September fundraising trip last week in California, President Trump "had threatened to have the federal government step in to 'clean up' the homeless problem there, and floated the idea of the EPA going after San Francisco for allowing drainage from homeless encampments into the Pacific Ocean," Reuters added.
The proposed 'no-pooping' proposal was a result of the ongoing feud over federal statutes, a clashing of political personalities, and a difference in philosophies of governance. The California attorney general has sued the Trump administration over 60 times on "various issues." Sources say that lawyers have been issued punch cards similar to those given out at sandwich shops. After 100 lawsuits, the next one is free, according to these same sources.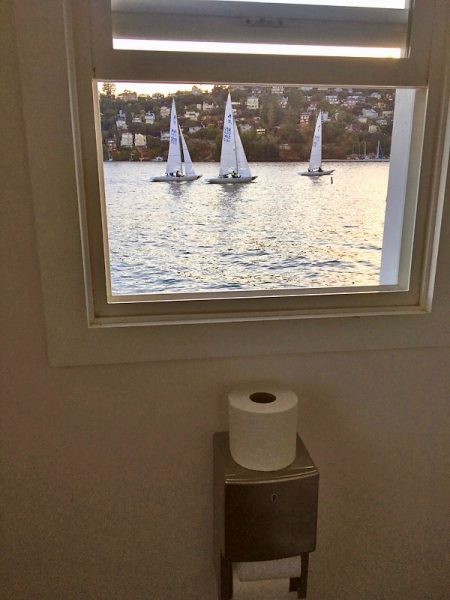 The 'poop-inland only' ethos, as some have dubbed the policy, also highlights ongoing questions about the homelessness crisis both here in the Bay Area and around the country, and also raises existential questions about growing population pressure on our precious Bay.
Reuters quoted San Francisco Mayor London Breed as saying, "There is no relationship between homelessness and water quality in San Francisco. I would love to have a President that wants to work with us on solutions to the challenges we face, whether that be with our infrastructure, our need for more housing, or helping people exit homelessness." Reuters also quoted a former EPA official who said the current administration has done nothing about "illegal discharges from much larger sources across the US."
The homelessness crisis is often blamed for problems greater than the sum of its parts — though the public health and safety issues it raises cannot be overstated. As many of us struggle with the balance between being squeezed by blight, crime, and yes, human waste in public spaces versus finding compassion for people who have fallen on hard times or made objectively bad choices. Whether we like it or not, there are hard policy choices ahead about mental-health services and carving out public spaces for low-income housing. Waterfronts around the country — and therefore sailing and recreational infrastructure — have become a de facto ground zero in the homelessness debate.
As with many public-policy discussions, the actions of one seemingly distant group greatly affects what happens to the rest of us. We hope that when it comes to this particular movement, we'll all have a peaceful place to find relief.
Readers — While the Reuters story is completely true, as is the ongoing feud between the State of California and the federal government and the issue of homelessness, the rest of this story is entirely fabricated. Three Sheets to the Wind: Not Real News.
Receive emails when 'Lectronic Latitude is updated.
SUBSCRIBE