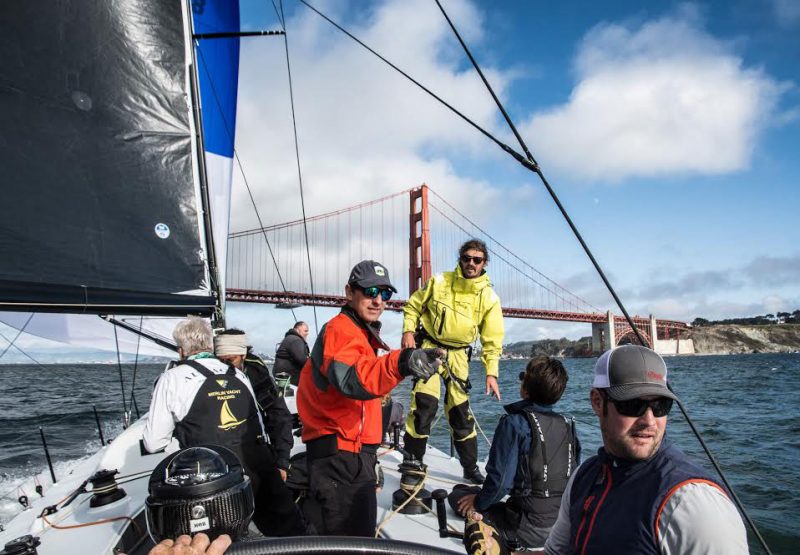 On Thursday morning, the docks and clubhouse at St. Francis are all a-flutter with excitement in anticipation of the first day of Rolex Big Boat Series. The morning kicked off with an 'Expert Knowledge' briefing by Peter Isler. A light morning breeze from the east presaged a postponement, but the race committee sent the boats out on time so that they would be ready as soon as a proper San Francisco summer westerly appeared.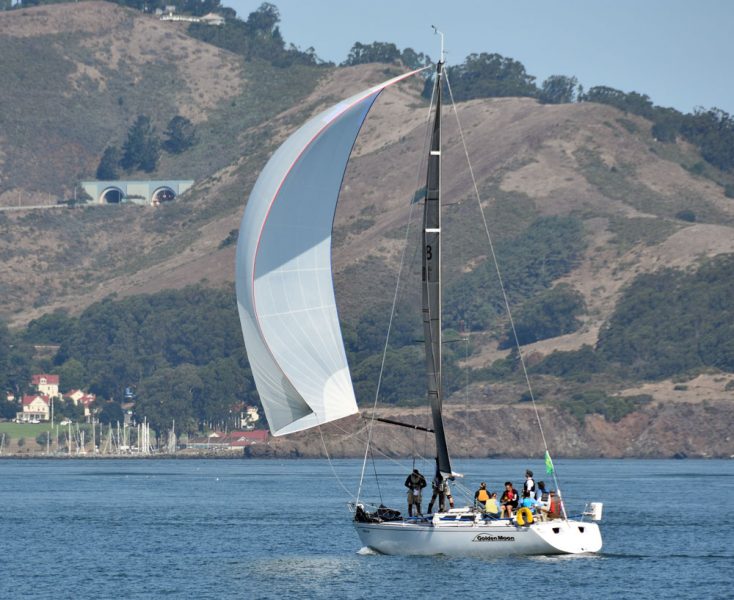 At 1:15-ish, on-the-water personnel radioed in a report of "wind at 2 knots." From shore, we could see a narrow finger of wind slipping in from the Golden Gate. It slowly expanded toward the San Francisco shoreline. Closing in on the 2 o'clock hour, RC boat crews were reporting "crispy winds of 10-11 knots." Now that's more like it. Racing soon got underway. Each division sailed only one race instead of the scheduled two. Regatta chair Susan Ruhne says they don't plan to try to make up the lost race. The wind did fill in to as much as 20 knots.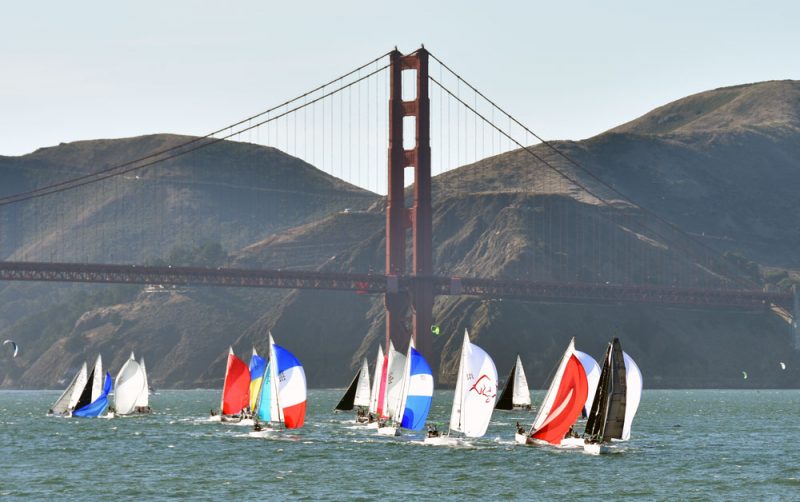 The RC has 43 courses from which to choose, in three racing areas. They've set up start lines in the usual Treasure Island and Alcatraz areas. New this year — with the new Classic division — is a Race Deck start for the five 50-something-foot beauties. All of those courses use Blackaller Buoy near the South Tower of the Golden Gate Bridge as a first mark. The classics started their one scheduled race of the day at 2:30 p.m.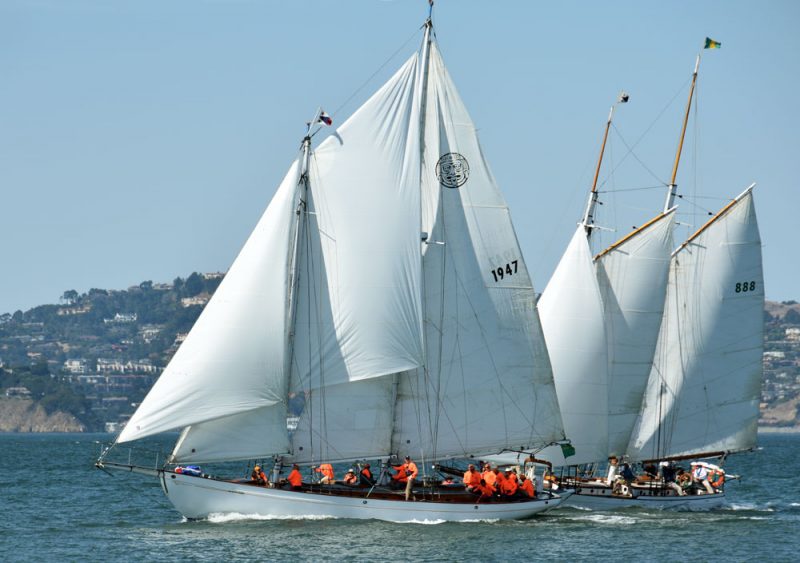 Thursday evening's activities separated the owners from their crews. The latter enjoyed a casual social with beer and hors d'oeuvres sponsored by Mustang Survival and Newfront Insurance. The owners were invited to a tie-and-jacket dinner sponsored by Rolex. Everyone will hobnob together at tonight's Mount Gay Rum Party in the corral east of the club. A full Harvest Moon should enhance the festivities.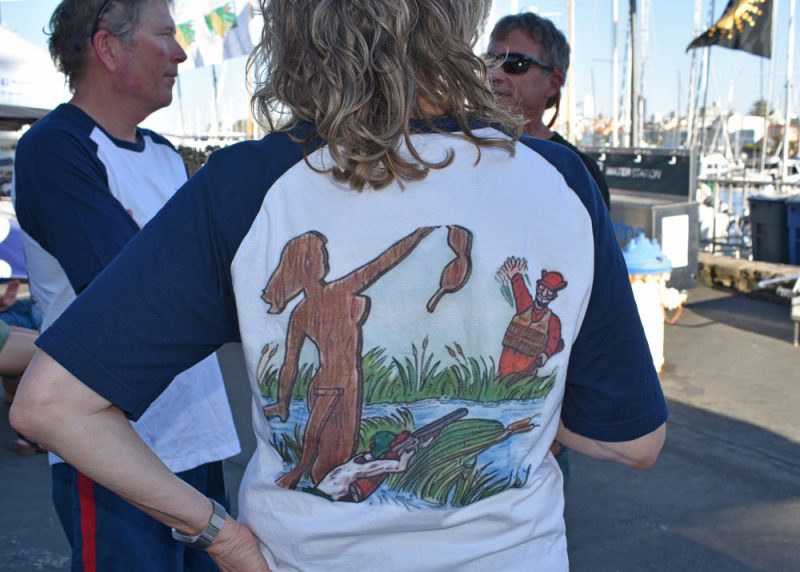 Now, on Friday morning, the heat wave continues to bake in. At the appointed starting hour, crews are hanging around enjoying a shoreside postponement — lucky for them on this Friday the 13th.
Watch video each afternoon on the regatta's Facebook page at www.facebook.com/rolexbigboatseries. The goal is to go live at 3 p.m. That will be delayed if the last laps of the race to the finish are late. To see who won yesterday's race and much more info, go to www.rolexbigboatseries.com.
Receive emails when 'Lectronic Latitude is updated.
SUBSCRIBE