"I'm sailing! I sail! I'm a sailor!" 
Every time we manage to get our Columbia Challenger out on the Bay, we find ourselves echoing those famous lines by Bob Wiley, Bill Murray's character in What About Bob? It's not that we're never on the water; we've had an amazing season of windsurfing thus far. But our obsessive attention to that pursuit has caused us to neglect our 24-ft daysailer (with overnight capabilities) Esprit. Saturday was our first proper summer cruise, which included  plans to spend the night on the hook at China Camp.
The sailing was the usual mix of light wind through San Rafael Bay's many wind-blocked patches of water, followed by sporty ebb conditions in San Pablo Bay.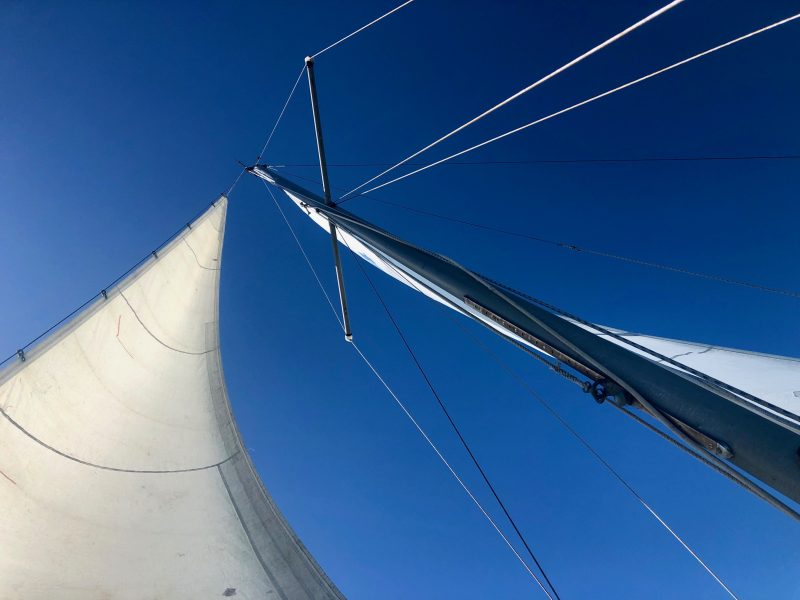 San Rafael and San Pablo bays are often a mishmash of colors — swaths of muddy brown sit against lakes of blue-green, giving the Bay a rare tropical-ish look. On Saturday, we sailed from brown to blue as if we were Dorothy opening the door into Munchkin Land.
Another unique local phenomenon is the many rivers of fog that veer with near-clockwork regularity into the specific lanes across the water. Of particular interest was  the tendril of cloud stretching from he Gate across Albany and Richmond. Normally, we're under-ish this bank while windsurfing at Point Isabel. One of the pleasures of sailing — sailboat sailing, that is — is seeing the same things from a different perspective. It was endlessly fascinating to watch a geyser of fog blast into the Richmond hills, then evaporate into sunshine and blue sky.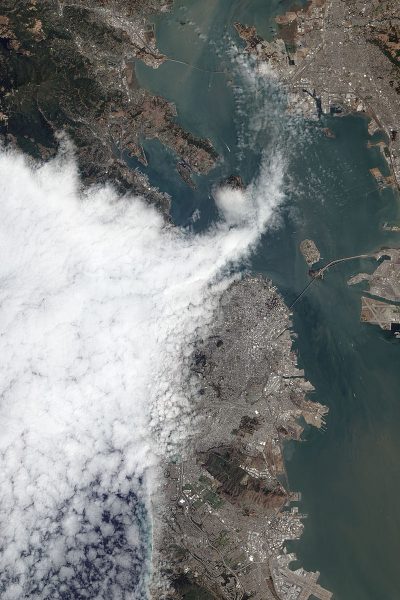 Epiphany for the weekend: Be ready to change your plans both in a hurry and often, because the conditions don't give a damn about how badly you want to drop the anchor, have a cold glass of rosé, relax and enjoy a peaceful sunset at anchor. This is likely the most no-brainer maxim you've ever heard, but for those of us new to the Bay cruising game, it was difficult to accept when China Camp went from moderately (but tolerably) bumpy to roiling and nearly a lee shore. We tried to convince ourselves to stay when it was clearly time to go.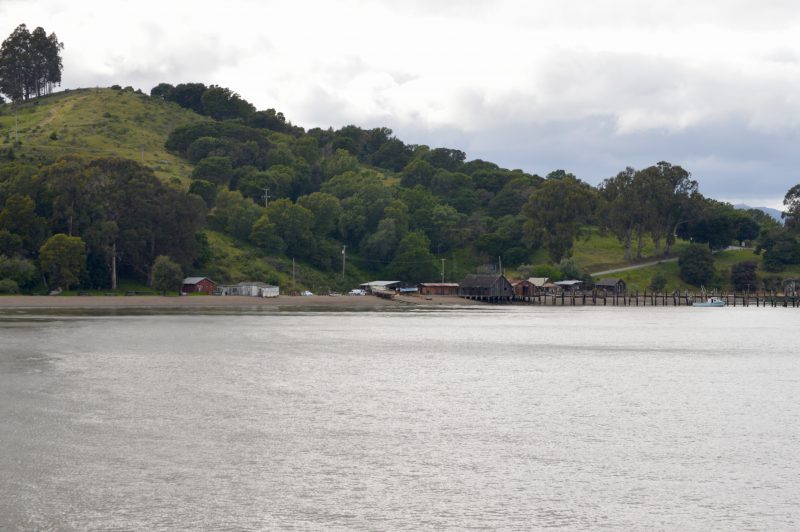 But changing plans often affords an unexpected silver lining, like catching a sunset on the way back to the dock.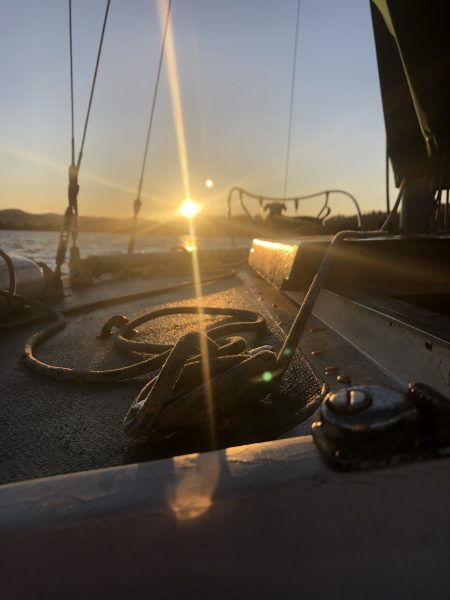 So, to recap: The Bay was pretty, foggy, windy, not windy, ultimately uncaring of our plans and generally predictable in its chronic unpredictability.
That was our weekend, Latitude Nation. How was yours? Please write us here, or comment below. Pictures are encouraged!
Receive emails when 'Lectronic Latitude is updated.
SUBSCRIBE