An Unconventional Lifesaving Measure
A few weeks ago, we received a letter from a reader in San Diego about an auxiliary type of personal flotation device.
"I have a very simple safety hint that I've kept to myself because it's so simple it almost seems absurd. I've never heard it from anyone else before so I thought I'd air it to you and see if it has come up before: When I go sailing and swimming, I almost always carry a heavy duty party balloon in my pocket. If one goes overboard without a life jacket, or even swimming when caught in a rip, all one has to do is blow up the balloon to about the size of a grapefruit and hold on. No fuss, no muss, quiet, no energy waste, buoyant until you reach safety or safety reaches you. Could be life-saving."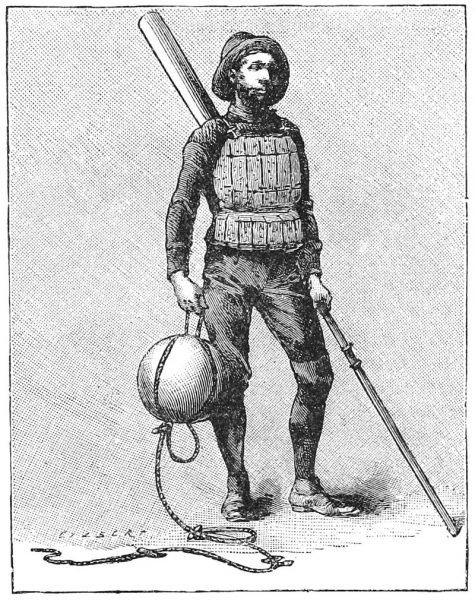 Thoughts? Please comment below, or write us here, and please be sure to include your Boat Name, Make and Port of Call.
The Golden Rule's Private Transpac
While the mass and speedy migration of boats going from California to Hawaii has been dominating the headlines, we don't want to forget about one vessel sailing west for far different reasons.
The Golden Rule, a 39-ft Angelman-Davies gaff-rigged ketch and little sister to the Sea Witch design, departed San Diego a few weeks ago, and is a little more than halfway to Hilo, Hawaii, on the first leg of her "retro voyage" across the Pacific. Golden Rule's goal is to arrive in Japan in August 2020 for the 75th anniversary of the nuclear bombing of Hiroshima and Nagasaki on August 6 and 9, and hopes to return to California in fall 2021 after following the Aleutian Islands around to the West Coast of North America.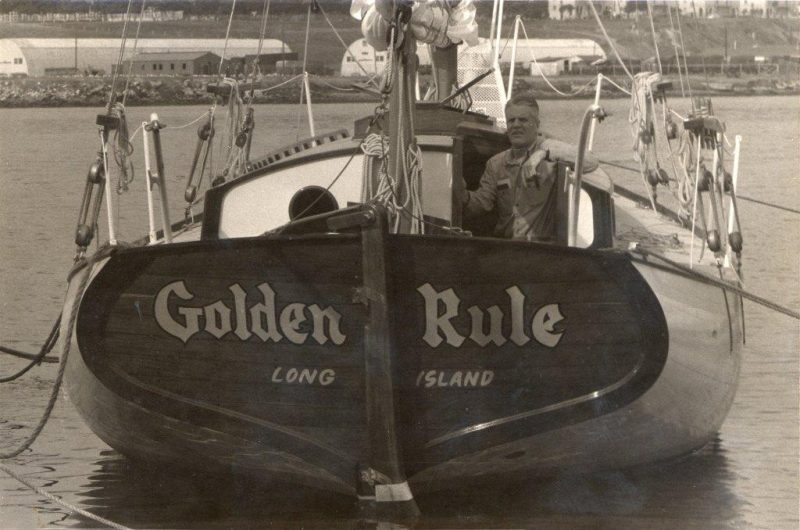 "They've seen Transpac boats at least twice now," wrote Helen Jaccard, the Golden Rule project manager.
Maserati's Malicious Magnetism for Floating Flotsam Continues
There are unlucky streaks in sailing, and then there's Maserati. In the 2017 Transpac, the Multi70 hit an Unidentified Floating Object, or UFO, damaging one of her rudders and knocking her back in the multihull fleet. On her record Tea Route run in 2018, Maserati struck another UFO and had to stop briefly for repairs. And, oh yeah, in the recent CA 500, Maserati took damage to her rudder again.
So how many times can lightning possibly strike? Well, how high can you count?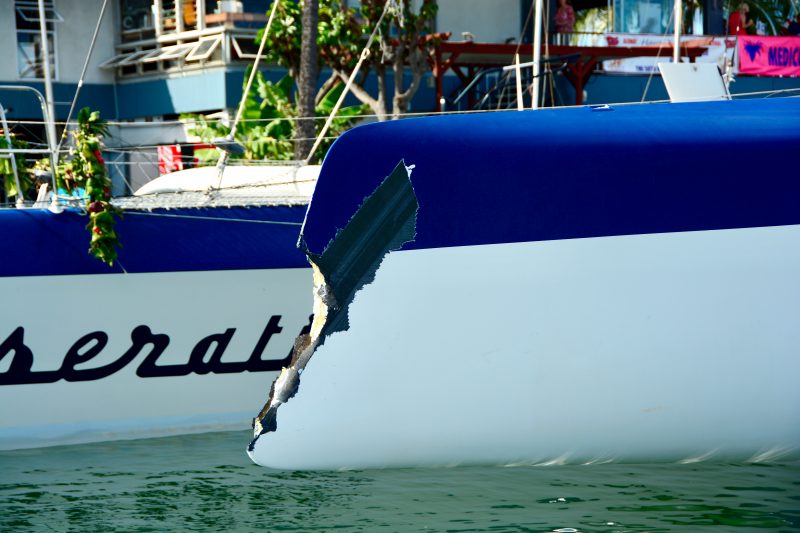 "On July 15th, while sailing at 23-24 knots, [Maserati] collided with a big floating object that damaged the left side hull's bow and the rudder's wing," a press release read. "It was very big," Maserati skipper Giovanni Soldini said of the UFO. "At least one meter high out of the water. It hit the left side hull with great force, severely damaging it, then it glided along the hull and hit the rudder. The object was so big that we lost the outer half of the wing. We had to stop for one hour."
We wish Maserati better luck in future races.
A Sneak Peak at the August Issue
In just over a week, the August issue of Latitude will grace a newsstand or digital device near you. Here's one of our favorite pictures from the forthcoming pages.

Receive emails when 'Lectronic Latitude is updated.
SUBSCRIBE