The 'Golden Rule's Retro Voyage
The Golden Rule, a storied sailboat with a long history of antiwar protesting, is preparing for an epic and historic voyage around the Pacific. Late this month, the Golden Rule — which is currently on her way to San Diego — is planning to make the same voyage that the original Quaker crew took in 1958 from California to Hawaii. Led by career Navy Captain Albert Bigelow, they sailed toward the Marshall Islands to try to stop nuclear bomb tests, but the Coast Guard prevented the Golden Rule from attempting to interfere with nuclear testing in the Marshall Islands.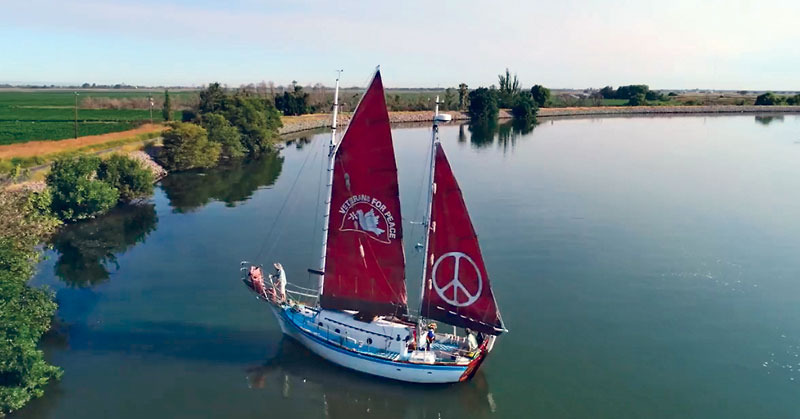 But another boat took the baton, and attempted to finish the Golden Rule's mission. After having just sailed into Honolulu aboard the Phoenix of Hiroshima, the Reynolds family had been taken by the solemn, committed nature of the Quakers. "We were so impressed by their integrity — I think of it like meeting the four presidents carved into Mt. Rushmore," Jessica Reynolds Renshaw told Latitude last year. Led by their father, Dr. Earle Reynolds, one of the leading experts on the effects of radiation on the human body, the Phoenix sailed into the "Pacific Proving Grounds." The Reynolds family was promptly arrested, but the publicity fueled the already growing demand for a halt to nuclear tests in the atmosphere, under water, and in space. As a result, the US, USSR and Great Britain signed the Limited Nuclear Test Ban Treaty in 1963.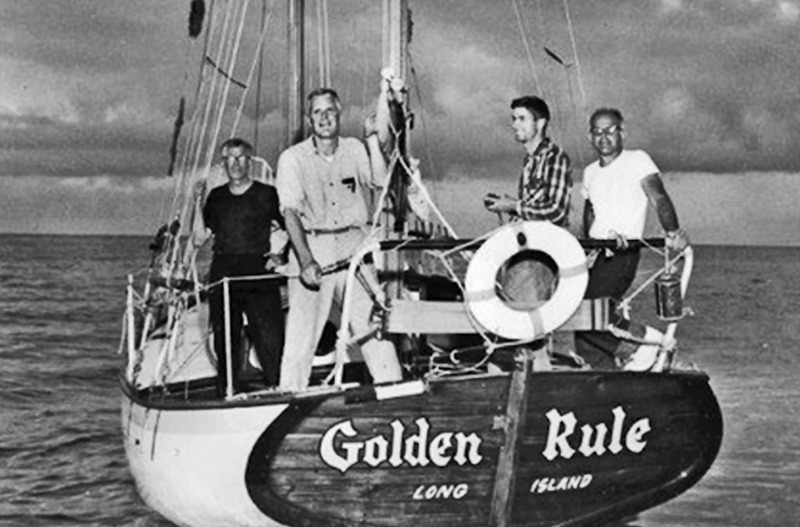 The Golden Rule — a 39-ft Angelman-Davies gaff-rigged ketch and little sister to the Sea Witch design — hopes their Pacific voyage this year will bring attention to the ongoing effects of nuclear bomb testing in the Pacific, to the environmental and human impacts of hundreds of military bases in the Pacific Islands, and to the United Nations Treaty on the Prohibition of Nuclear Weapons.
After sailing the Hawaiian Islands, the Golden Rule will visit the Marshall Islands, Guam, Okinawa, Korea and Japan. Their goal is to arrive in Japan in August 2020 for the 75th anniversary of the nuclear bombing of Hiroshima and Nagasaki on August 6 and 9. If all goes as planned, the Golden Rule will return to California in the fall of 2021 after following the Aleutian Islands around to the West Coast of North America.
A documentary about the Golden Rule's voyage is available online at www.vfpgoldenrule.org/making-waves. If you're interested in visiting the Golden Rule, volunteering, or making donations, please contact Helen Jaccard at 206-992-6364, or go to www.vfpgoldenrule.org.
Receive emails when 'Lectronic Latitude is updated.
SUBSCRIBE