One of the great things about winning the first edition of any new offshore race is, if you're first to finish, you also set the new course record. This was the case for Peter Cunningham and his crew aboard Powerplay as they led the way down the California coast in the first-ever CA 500 from San Francisco to San Diego. The Powerplay team led out the Gate with Argo and Maserati close behind, but it was Argo and Powerplay battling for the lead most of the way, with Powerplay slipping ahead in the end.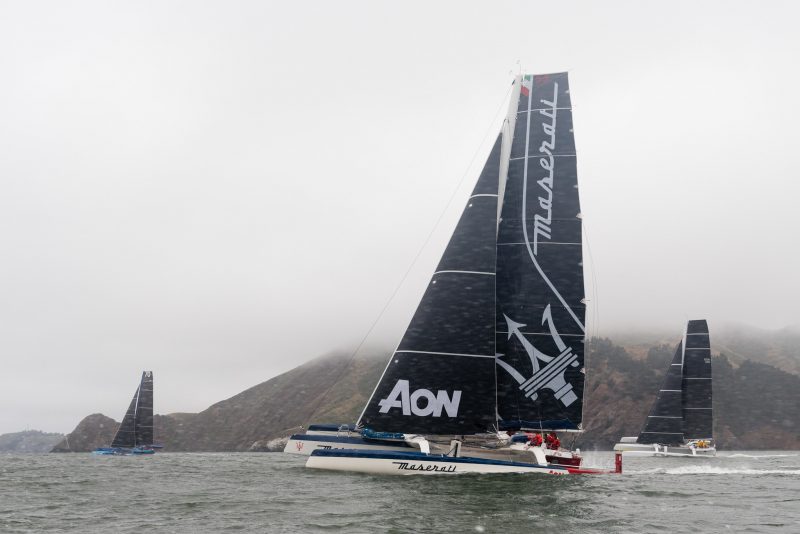 After the finish, Cunningham said, "The race was a blast! Lots of collisions with mysterious floating items on the course. We lost the use of our large rudder; both Maserati and Argo had damage to rudders. Our fastest speed was 40 knots when I was asleep. It was a tight race with Argo, but, fortunately, we made a great tactical decision at the turning mark into San Diego that let us hold what remained of the wind until the finish." Maserati's rudders took three separate hits, which appeared to slow them down and keep them off the pace.
The approximately 500-mile race was looking like it would finish in under 24 hours, but the wind went light for the final miles into San Diego (a real shocker for San Diego . . . just kidding). Despite the closing light-air miles, the winning elapsed time and new course record was 29 hours, 2 minutes and 29 seconds, for an average speed of about 17 knots. Ninety percent of the event was a high-speed drag race, where keeping the throttle down, minimizing mistakes and avoiding collisions were keys to success. Then, near the turning mark into San Diego when the wind went light, choosing wind angles, making tactical decisions, and nurturing a few knots out of the breeze that existed are what made the difference.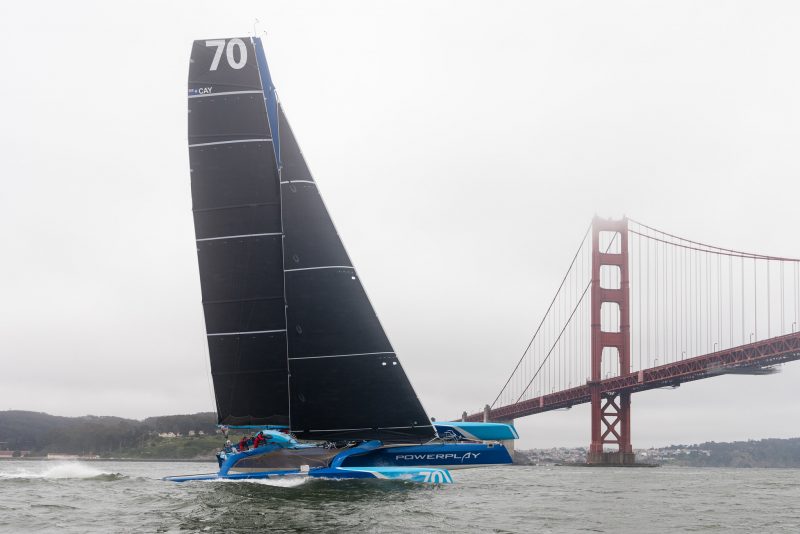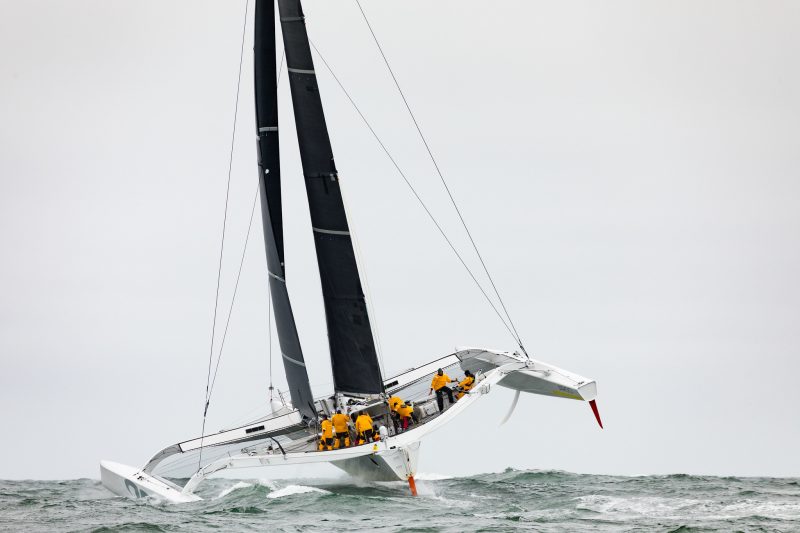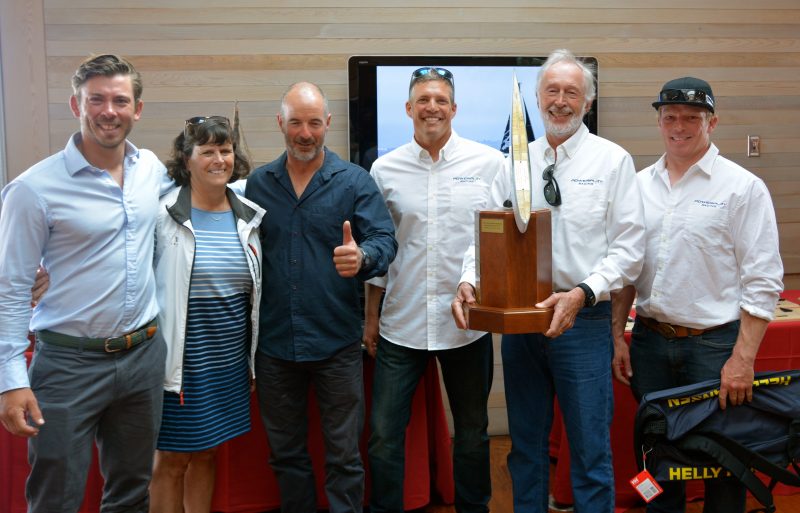 The new CA 500 was added to the growing, revitalized California Offshore Race Week, which this year included the Spinnaker Cup, the Coastal Cup, the Santa Barbara In-Port Race, the SoCal 300 and the CA 500. Participation in offshore racing has been in decline for many years, but the renewed efforts and collaboration between the clubs appear to be restoring energy and excitement to racing along the California coast. We'd love to see the trend continue.
Next up for the MOD70s will be the Transpac, where they'll join another offshore success story: the huge anniversary fleet of about 100 boats in the 50th running of this California classic.
Receive emails when 'Lectronic Latitude is updated.
SUBSCRIBE