On Monday, we posted a few pictures of Bay Area launch ramps, omitting the location of one of them. We asked our readers if they could identify the location. It comes as no surprise to us that several of our clever readers quickly replied with the correct answer. The mystery ramp? It's the Encinal ramp behind Encinal High School and adjacent to the Alameda Community Sailing Center. We drew a name from the correct submissions. The winner of a Latitude 38 T-shirt is Alex Hanford, owner of the Alameda-based Catalina 30 Destiny.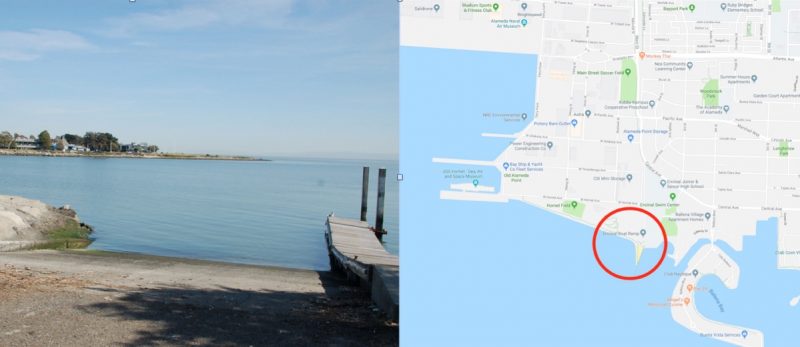 We also asked readers to suggest some other ramp locations. Mike wrote in suggesting, "Horseshoe Bay right in front of USCG Station Golden Gate. It's a steep, slippery ramp. I recommend high-tide launching. The Bay Discovery Museum for small children is right next door. Sail over to the Presidio Yacht Club guest dock for lunch and a full bar."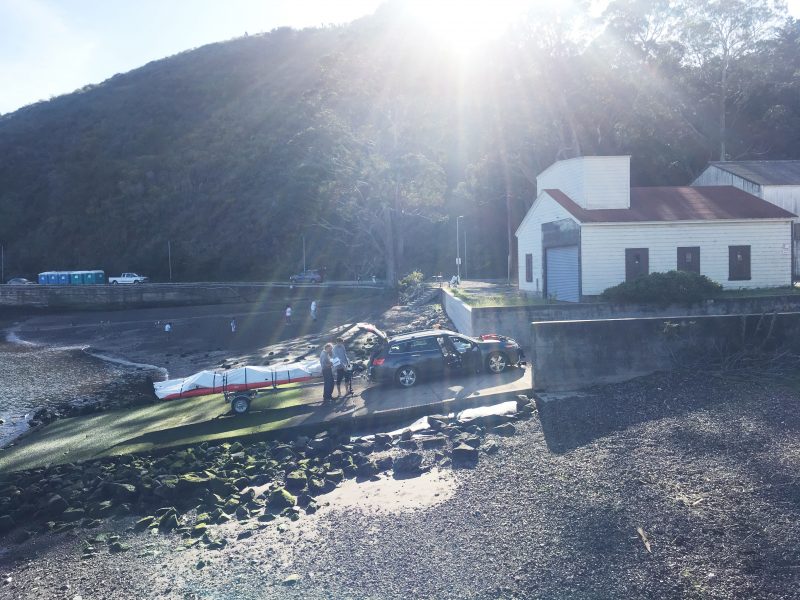 Steve Orosz, harbormaster at Marina Bay in Richmond, noted they have a huge ramp with nearby storage, docks, protected waters and plenty of parking. More on that in the June issue.
Ramps like this are scattered all about the Bay. But, given local population growth, they continue to be under threat from development — and sometimes from lack of use! They're also sometimes forgotten because the Bay is so well known as a windy, rough big-boat venue. However, numerous sailors continue to launch, laugh, and love sailing the Bay on small boats.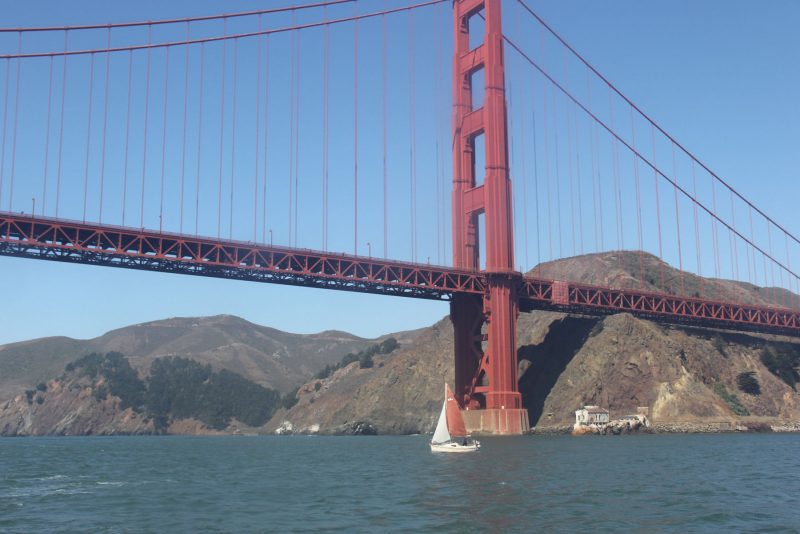 Thanks to everyone who sent in an answer and for the suggestions of other Bay Area launch ramps. These launch ramps are the on-ramps for many new and current small-boat sailors. If you have a photo of yourself launching at a favorite sailing site, send it our way.
Receive emails when 'Lectronic Latitude is updated.
SUBSCRIBE