Don't Forget About Sergio
While this year's East Coast hurricanes have wrought horrendous damage in Florida and the Carolinas, Hurricane Sergio flew under the radar, though it already has its own Wikipedia page. According to that source, "Sergio became the eighth Category 4 hurricane in the East Pacific for 2018, breaking the old record of seven in 2015."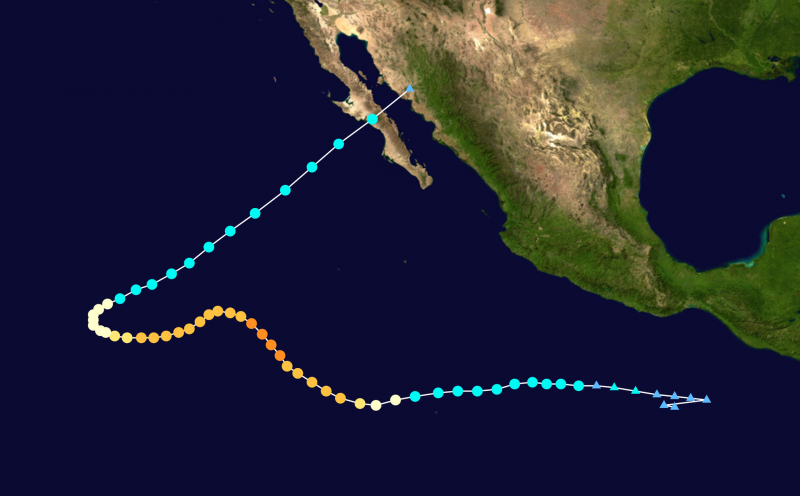 After forming off the coast of Southern Mexico/Central America in late September, Sergio marched west/northwest and underwent "rapid intensification," reaching sustained winds of 140 mile an hour on October 4 before hooking sharply east, gradually losing strength and ultimately being downgraded to a tropical storm. When it finally came ashore in the Mulegé Municipality (home to Turtle Bay) on October 12, Sergio was packing 45-mile-an-hour winds. As it continued to move east over Baja California, the Sea of Cortez, and into the state of Sonora on Mainland Mexico, Sergio was further downgraded to a tropical depression.
But Sergio was not a completely "innocent" storm.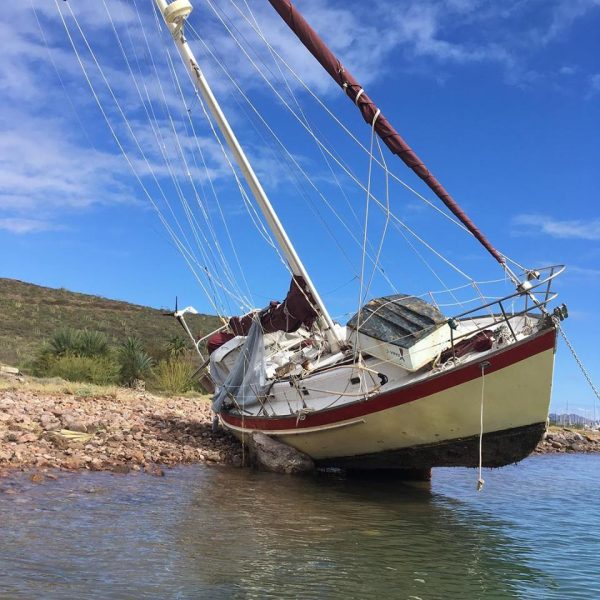 "Don't ignore Mother Nature!" wrote Bret Mitchell on his Facebook page. "Unattended boats in Bahia San Carlos wound up on the rocks, and boats were toppled in Marina Seca San Carlos from Tropical Storm Sergio. Sad to see. S and A docks in Marina San Carlos came apart but miraculously no boat damage."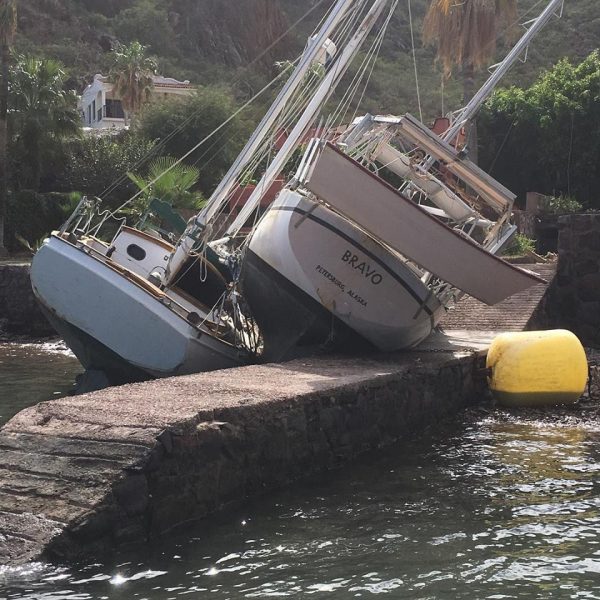 Kirsten Grossman de Zaragoza, the director general for the Grupo Marina San Carlos, told us that, "Sergio had more wind and surf than expected but nothing major. A few boats from the bay are on the beach."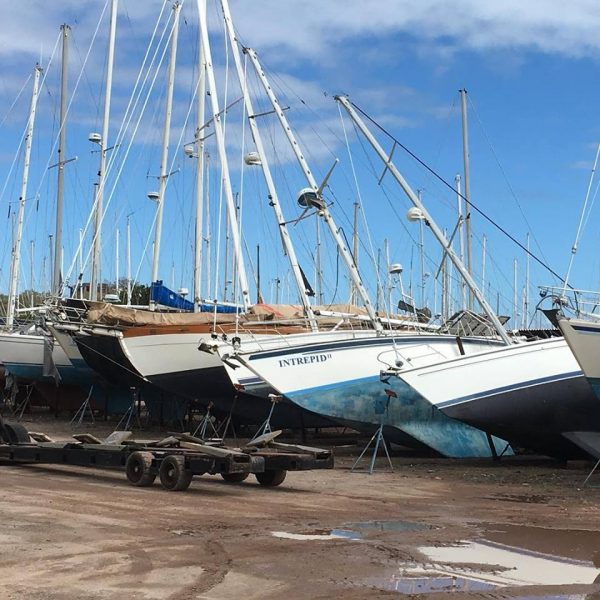 Don Brame with San Carlos Yacht Sales echoed a similar sentiment: "This storm left a few boats with minor damage in storage yards. We had four boats end up on the beach that were left out on moorings. I saw 58 knots of sustained winds for a short period."
We're glad to see that everyone is Mexico is OK, and even more glad that hurricane season is winding down.
But wait — as we speak, a tropical depression is in its infancy off Belize, where Hurricane Michael formed a few weeks ago. "This system is expected to move near or just offshore of the northern coast of Honduras, and if the center moves offshore, a tropical depression could form before moving inland over Belize by late Tuesday," www.nola.com said, quoting the National Hurricane Center.
Receive emails when 'Lectronic Latitude is updated.
SUBSCRIBE