An educational nonprofit in Redwood City is the latest organization to be locked in an inexplicable struggle with the Bay Conservation and Development Commission's permitting process.
The Marine Science Institute (MSI), which offers hands-on science education to over 50,000 Bay Area youth every year, has been trying to get a permit to restore a small, eroding beach for more than five years. MSI has obtained its permits from six agencies — three federal, two state and one city — but still hasn't been approved by the BCDC to replace oyster shells on their 150-foot swath of shoreline.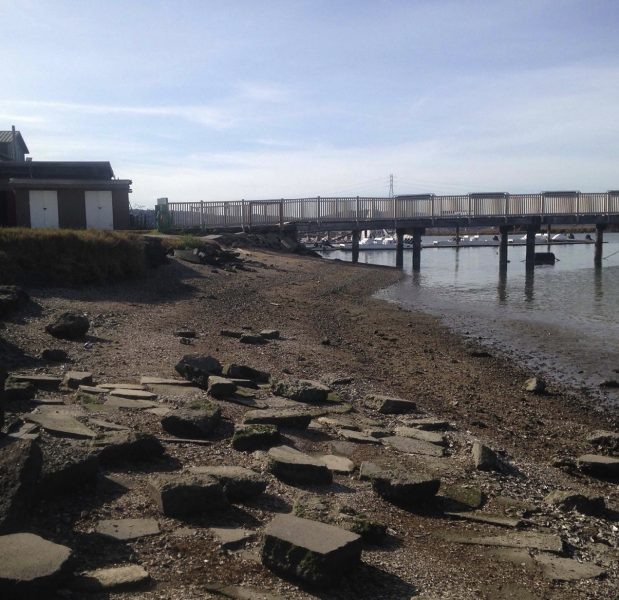 "Everyone else has given us the go-ahead," Marilou Seiff, the executive director of MSI, told Latitude. "But BCDC has put their heels in. Originally they asked us for studies, including an engineering study looking at how long the oyster shells will last." Seiff said that the study would have amounted to $20,000 for a roughly $50,000 project, and added that a new beach, from which to launch canoes, is urgently needed. "The beach is eroding and becoming a safety issue. Little kids can't even launch the boats any more."
MSI originally didn't have the funds to do the study, but received a grant from the Cosco Busan oil spill settlement. Seiff said that after contacting a private engineer, she was told that there was no way any expert could ultimately "guesstimate" how long the beach would last. But it was recommended that MSI pitch a pilot program to the BCDC, so that the erosion of the beach would be observed over time.
"[The BCDC] sent us some examples of other monitoring programs. We took parts that were pertinent to our project," Seiff said. "It was all done in-house and not with an engineer; but BCDC is coming back and saying no, they want it done through an engineer. But the Cosco Busan funds were going to be cut off by December 31. We were going to lose $50,000. We are working with the trustees of the Cosco Busan grants to get it extended, but have not heard from them yet."
At the December 6 BCDC hearing that green-lighted a settlement with Westpoint Harbor, members from MSI testified to the committee, asking for approval of the permit. Afterward, Bob Wilson, a member of the San Francisco Bay Stewardship Alliance "again asked the executive director of the BCDC to help the kids and issue that permit. He refused, saying they needed more reports. Nonsense!" Wilson told us in an email.
MSI's impact on local youth cannot be overstated. "Their renowned programs led by expert marine-science educators have benefited hundreds of thousands of students of all ages over the decades, inspiring understanding, respect and stewardship for the unique marine environment that is the San Francisco Bay estuary," Wilson wrote in a November 12 letter to BCDC executive director Larry Goldzband.
"You and your staff should be embracing MSI and their fine program and expediting this work," Wilson continued in his letter. "BCDC stands alone in its refusal to grant approval. The Alliance notes that six local, state and federal organizations have already approved this restoration, including: US Army Corps of Engineers, US Fish & Wildlife Service, California State Lands, California Regional Water Quality Control Board, NOAA Fisheries and Redwood City."
MSI ultimately hopes to broaden its operations by purchasing land to facilitate more science education and community events and access.
But first, they need their beach.
"It has taken five years to put in 300 cubic yards of oyster shells that were dredged from here in the Bay," Seiff said. "It's not anything we're getting any financial gain from; it's just increasing access."
The BCDC did not respond to our requests for comment on this story.
CORRECTION: We originally said that the BCDC had intervened to help extend the Cosco Busan grant. This was not accurate. MSI has been working to extend their grant past December 31, but the fate of that money is still uncertain.
Receive emails when 'Lectronic Latitude is updated.
SUBSCRIBE