Ferry Crash in San Francisco
On Friday, a ferry crashed into the dock at the San Francisco Ferry Building. There were 53 passengers onboard at the time, but no injuries were reported. The M.S. San Francisco was coming from Larkspur around 2 p.m. when it "nosed toward the [Ferry] building before sharply veering toward the dock," SF Gate reported. People waiting on the rain-soaked pier were a mixture of alarmed and fascinated by the unexpected calamity — video of the crash has made the rounds on social media (including our Facebook page).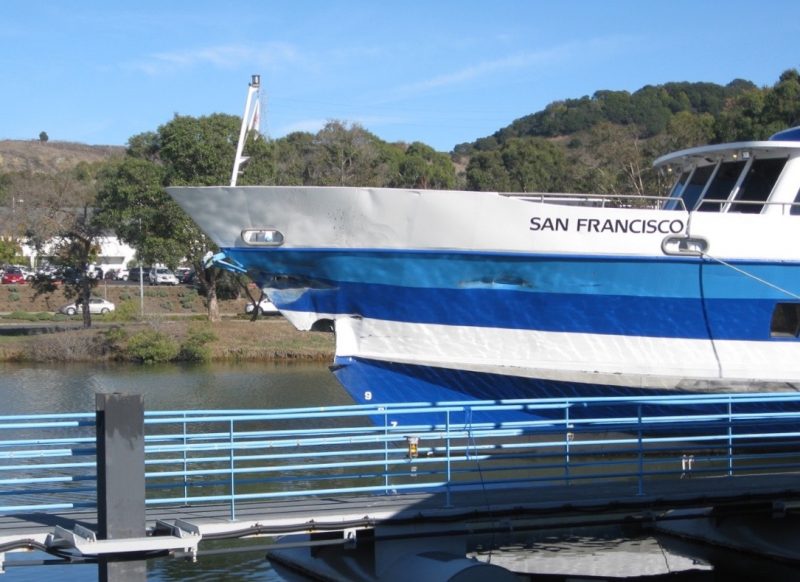 While the weather was poor, it does not appear to be a factor. A spokesperson for the blue-and-white ferry — which is run by Golden Gate Bridge Highway and Transportation District — said the incident was likely the result of a "mechanical difficulty." The Coast Guard and Port of San Francisco are investigating the incident. With several dozen ferries going in and out of docks across the Bay Area every day, crashes, collisions and mechanical problems are extremely rare.
Golden Glober Jean-Luc Van Den Heede Rounds Cape Horn
Seventy-three-year-old Frenchman Jean-Luc Van Den Heede put Cape Horn to his port side on Friday, and extended his lead over nearly the entire Golden Globe fleet — only second-place sailor Mark Slats is hanging on Van Den Heede's heels. The Dutchman Slats is expected to round the Horn in the next five days.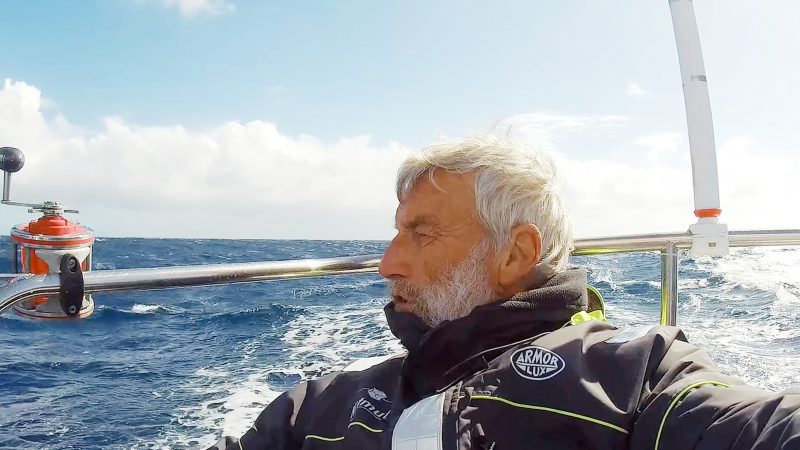 After taking damage to his rig in a knockdown, Van Den Heede contemplated making a stop in Chile before he made the necessary repairs at sea. "I am taking it easy with three reefs in the mainsail," the Frenchman said during a radio transmission with the International Association of Cape Horners. "If I was racing, I would only have two. I do not want to stress the mast any more than necessary and will have to nurse it all the way back to Les Sables d'Olonne." Whether Van Den Heede's "nursing" his Rustler 36 Matmut will be enough for Slats to catch up on the final leg up the Atlantic remains to be seen.
We'll have a full Golden Glob round up on Wednesday's 'Lectronic.
West Coast Weekend Weather Report
Anyone out there have a "case of the Mondays?" The first day back after a long holiday weekend can be rough, so we thought we'd whet your weekend appetites (an act that may be seen as either merciful or too tantalizing for such an early waypoint in the week).
While the Bay Area is poised to get another few rounds of much-needed rain, there may be a window for sailors this weekend. Weather.com's current Marin County forecast calls for showers starting tomorrow and lingering through Thursday, with partially cloudy skies on Friday, rain (and wind) on Saturday, then sunny skies on Sunday and Monday and into Tuesday, December 4.

Long-range weather forecasts aren't necessarily reliable enough to shuffle your plans — but stay tuned. Both Southern California and Hawaii currently have similar promising forecasts for Sunday and Monday, so we hope to see everyone out on the water.
Receive emails when 'Lectronic Latitude is updated.
SUBSCRIBE