Westpoint and BCDC Closer to Settlement
Westpoint Harbor and the Bay Conservation and Development Commission are one step closer to reaching a settlement.
At a meeting yesterday, the BCDC's Enforcement Committee voted to move the settlement to the full BCDC board, and recommend it for approval. Four commissioners voted for approval, while one commissioner abstained. The full board is expected to meet in early December.
"I was pleasantly surprised at the tone and cooperative nature of yesterday's meeting," said Bob Wilson, one of the co-founders of the recently founded SF Bay Stewardship Alliance. "There was a lot of give and take — neither side views [the settlement] as perfect, but it's acceptable. That's the result of the hard work that [Westpoint CEO] Mark Sanders has put in with BCDC staff over last eight months."
Within the last few weeks, the BCDC agreed to drop all of their allegations of permit violation against Westpoint Harbor, and cease all enforcement actions. The harbor in turn agreed to withdraw its public records request  — originally filed in 2017 — as well as a subsequent lawsuit as part of the settlement.
This article has been updated. 
Coast Guard Searches for Missing Sailor in Washington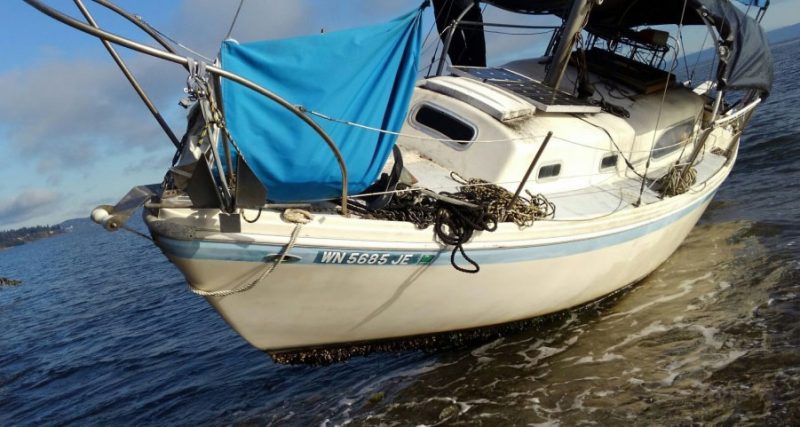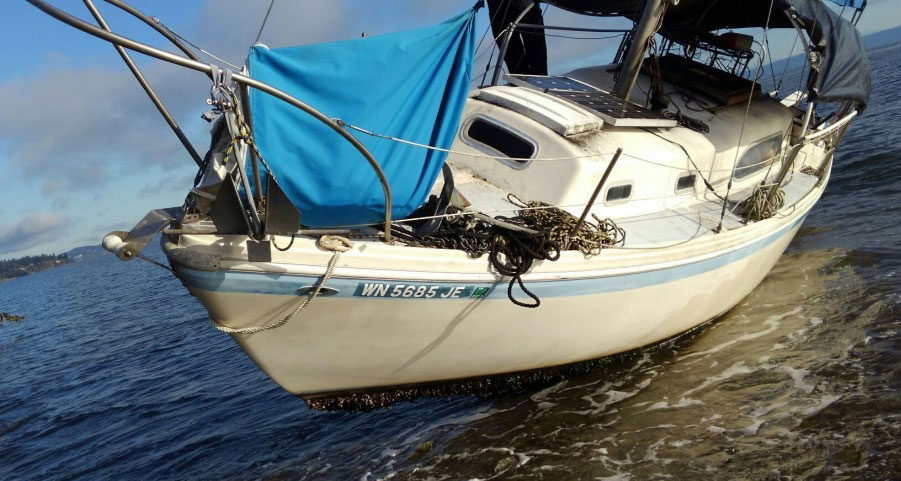 As of last night, Coast Guard Sector Puget Sound has suspended the active search for a possible person in the water, a sailor, near Bainbridge Island. A 29-ft sailboat was found beached at Skiff Point on Bainbridge Island yesterday morning. A USCG air crew from Air Station Port Angeles and a boat crew from Station Seattle, plus local law enforcement agencies, responded to the scene and searched for the missing skipper. They found a wallet and cell phone belonging to Scott Caldwell, an Olympia resident, aboard the boat. If anyone knows of Caldwell's whereabouts or has seen him since yesterday morning, please contact Sector Puget Sound at (206) 217-6001.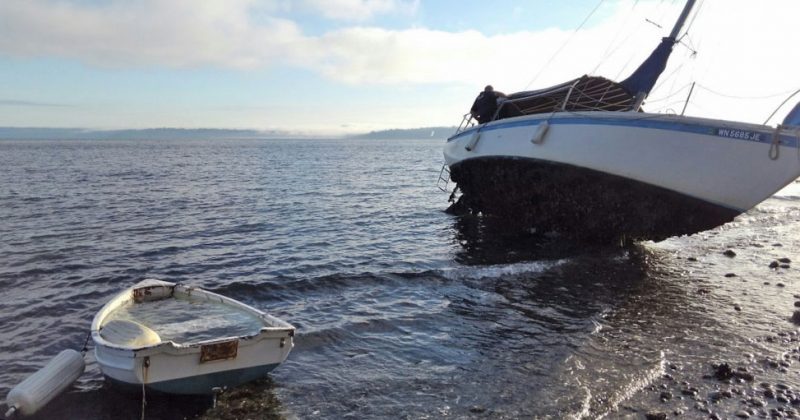 Tonight! Captain Blood at Spaulding Marine Center in Sausalito
"Who the devil may you be?" asked a sea captain.
"Peter Blood, Medicinae Baccalaureus," said a pirate.
"Don't fling your French at me!" retorted the captain.
"Latin, my dull friend. It means I'm a doctor," quipped the pirate.
"Or a liar!"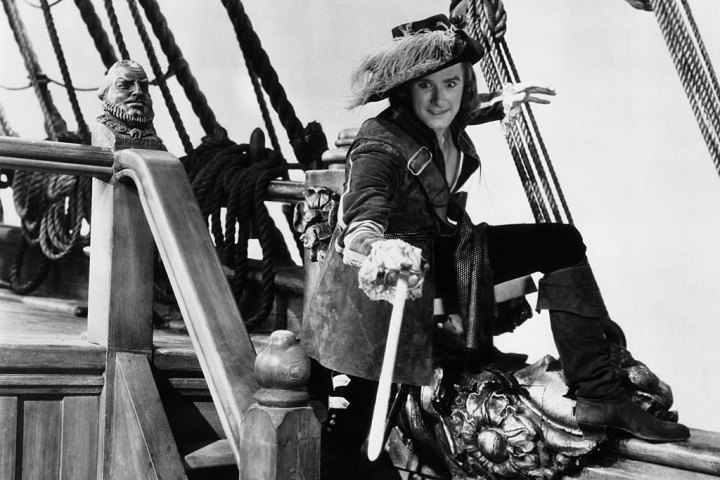 So went an exchange between Captain Hobart and Dr. (yes, doctor) Peter Blood in the 1935 film Captain Blood. We are excited beyond words, or dialogue, to partner with Spaulding Marine Center for a free screening of the swashbuckling classic tonight. The doors at Spaulding open at 6 p.m., and the movie starts at 6:30.  Beverages and popcorn will be available — please bring cash for donations. Seating is limited to 100 guests. For more information, please go to www.spauldingcenter.org.
In this age of streaming and on-demand everything, we're reminded that movies are always better when enjoyed with an audience. We look forward to seeing you there, and we'll have a review of Captain Blood next week on 'Lectronic Latitude.
Receive emails when 'Lectronic Latitude is updated.
SUBSCRIBE