Mark from Rubicon Yachts said a customer came in and told him that the October issue was the last month for the printed edition of Latitude 38, and that Latitude was going entirely online. "Maybe the ad guy is the last to know," quipped our 'ad guy', Mitch Perkins. We don't know how this rumor got started, but, although we have a shiny new website, Latitude 38 still comes out on not-at-all-shiny newsprint. Here you see the November issue as proof.
In October, we welcomed the REI stores in San Carlos and Corte Madera, and Wind over Water in Burlingame as new distributors.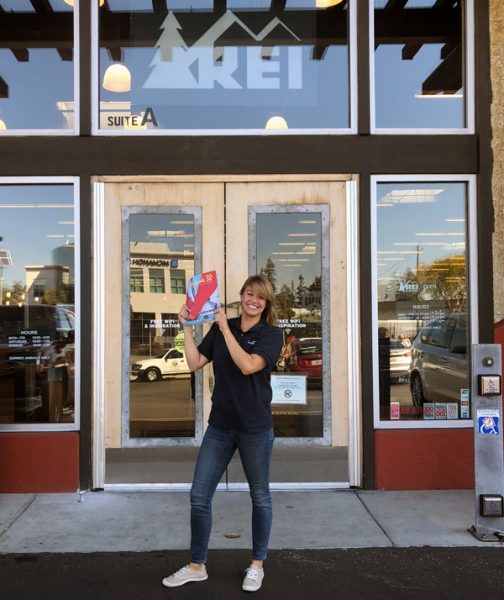 Not only is Latitude still in print, but this is one of our favorite issues ever (but, to be fair — and as stated previously — they're all our favorite issue). This month, we join contributor Scott Sadil on an open-boat adventure sailing with whales in Baja, take a look at the Bay Area's season champs, find out what it takes to be a tall-ship skipper (spoiler alert: there is no easy answer), have a sampling of Baja Ha-Ha participants, and take a look at some of the most popular sailing apps out there.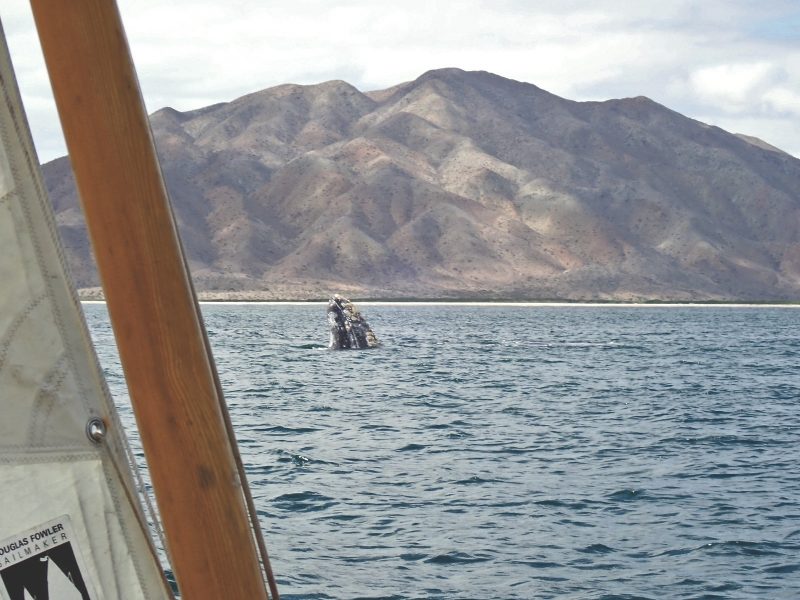 But wait, there's more.
Here's an excerpt from one of our favorite Letters of the month: "Since completing my solo circumnavigation a year and a half ago, I have considered numerous paths, but none have captured me. I thought I might start a business in Panama, or build a house, or go to cooking school, or meditate, or immerse myself in yoga. I considered land travel. I had a love affair. I looked at maps. I looked at the globe. During the circumnavigation I had a purpose and knew exactly what I was doing. There were long passages: 44 days, 63 days, and 66 days when I was alone offshore. I felt so connected with what I was doing. I ate vegan and drank green tea. The solo circumnavigation was a nicely executed masterpiece, and all of my actions and ideas since pale in comparison. I have no idea of what to do next. This is a wall one comes up against."
We also have a letter from Grady Meadows about a rescue and reunion.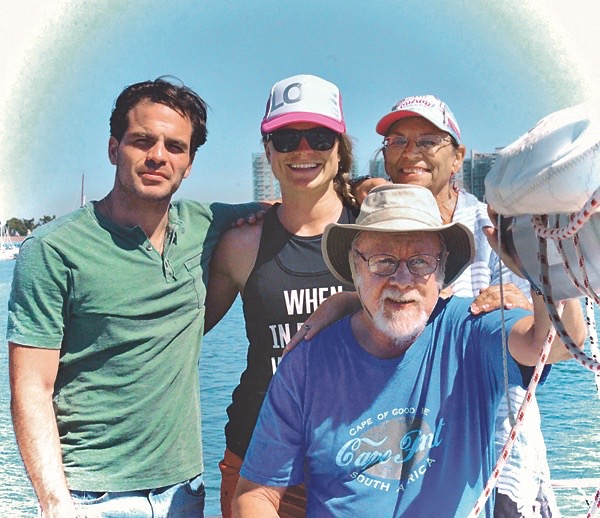 In this month's Lips, we have the story behind one of the oddest Caption Contest(!)s we've ever seen, offer some etymology of the word 'groggy' (spoiler alert: it comes from booze), and have an excerpt from a New York Times story about a new way to combat barnacles on boats and ships. Lastly, but by no means least-ly, we have a Sightings from reader Brooks Townes about how the city of Port Townsend, Washington, managed to fight off gentrification of its working waterfront.
We hope you enjoy the November 2018 Latitude as much as we enjoyed making it and holding its freshly printed pages in our hot little hands. And coming soon, the December issue.
It's already looking to be one of our favorite issues ever.
Receive emails when 'Lectronic Latitude is updated.
SUBSCRIBE