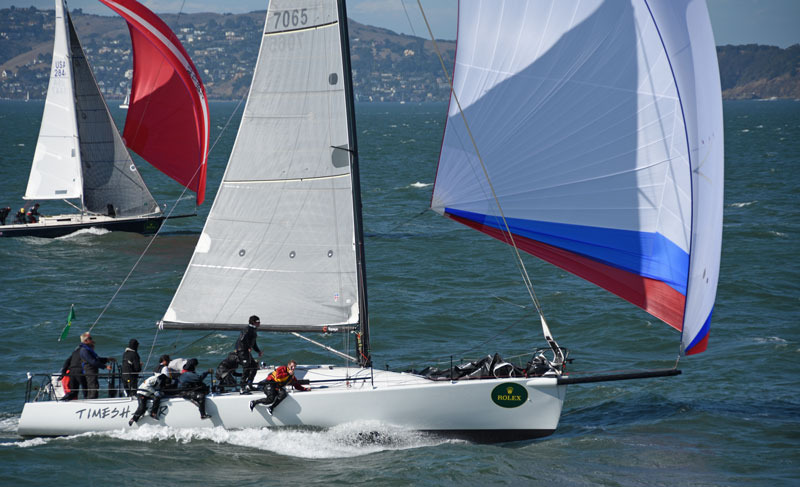 Flat water in a flood current and a westerly already piping up well before the appointed start time of 11 a.m. set the stage for Day 1 of the 2018 Rolex Big Boat Series, hosted by St. Francis Yacht Club on San Francisco Bay. Two starting areas are being used this year, 'Alcatraz' and 'Treasure Island'. The inflatable mark off Point Diablo, west of the Golden Gate Bridge, went walkabout but was reset in time for the first rounding of Pac52s.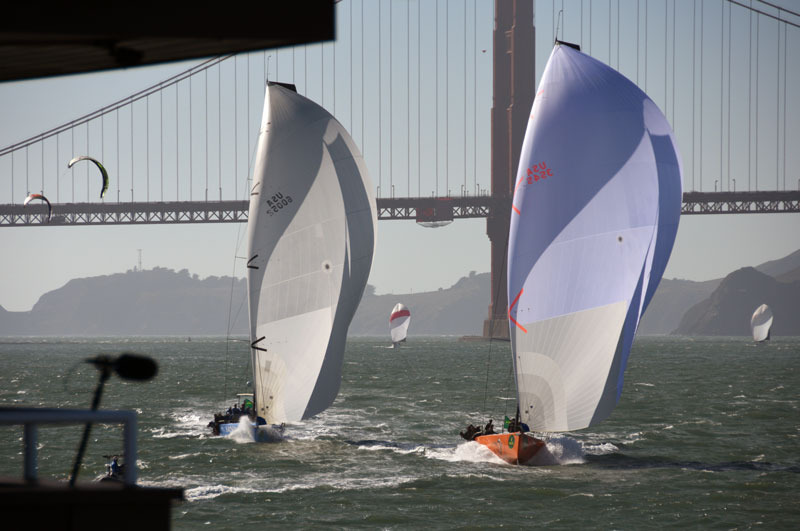 Starts got off in a timely manner, and the chilly breeze built as the afternoon progressed, with whitecaps multiplying and spray flying. We heard of one blown-up jib and witnessed one blown-up spinnaker. The courses were long, about 9 to 13 miles, with the upwind legs drawn out even more due to the adverse current.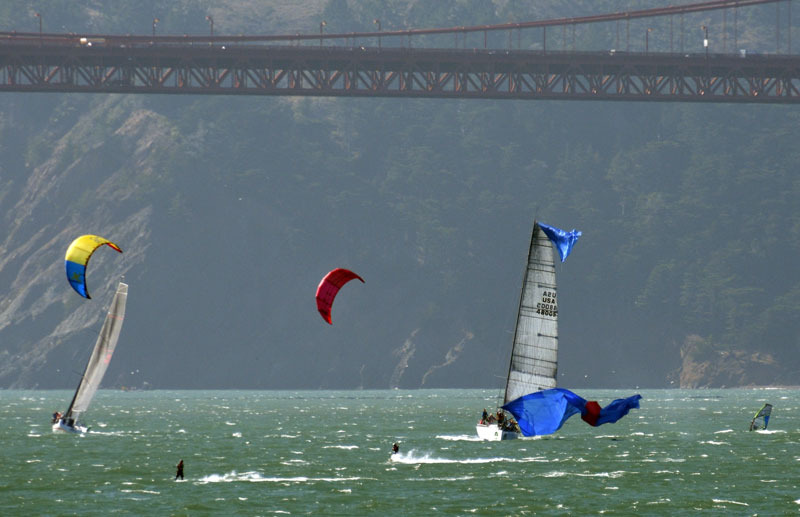 Among the unexpected entries here is the C&C 30 Tiburon. Steve Stroub donated the speedster to Cal Maritime Academy, and a team from that university raced here instead of at a planned regatta back East — due to Hurricane Florence. They are sailing in ORR C.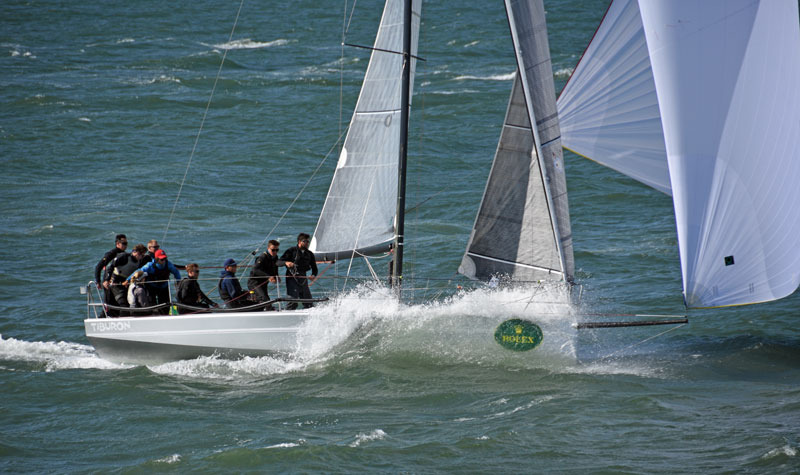 Two races are held each day, except on Sunday when a single Bay Tour will get boats ashore in time for the awards ceremony. Remarkably, the four Pac52s are all tied with 5 points, Frank Slootman's Invisible Hand and Tom Holthus' BadPak each having won one and lost one race. Entries with a perfect 1-1 score so far are Kame Richards' Express 37 Golden Moon and David Halliwill's J/120 Peregrine with Mike O'Callaghan skippering. Three J/120s are racing this year in OCC C; they are 1-2-3 in the standings.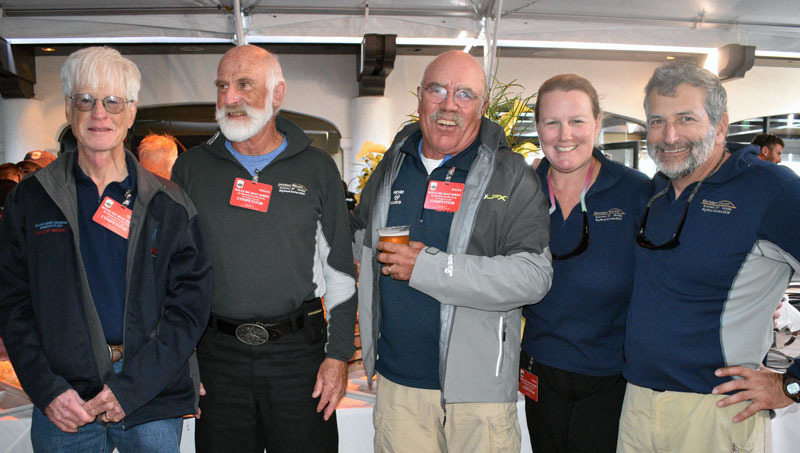 Yesterday's sunny skies and early west wind have given over to thick fog and patches of calm this morning, but the fog is already burning off and the westerly is filling in. "I'm not overly impressed with the breeze we have right now," said one of the PROs not long before the scheduled start time. Both courses postponed for about 20 minutes.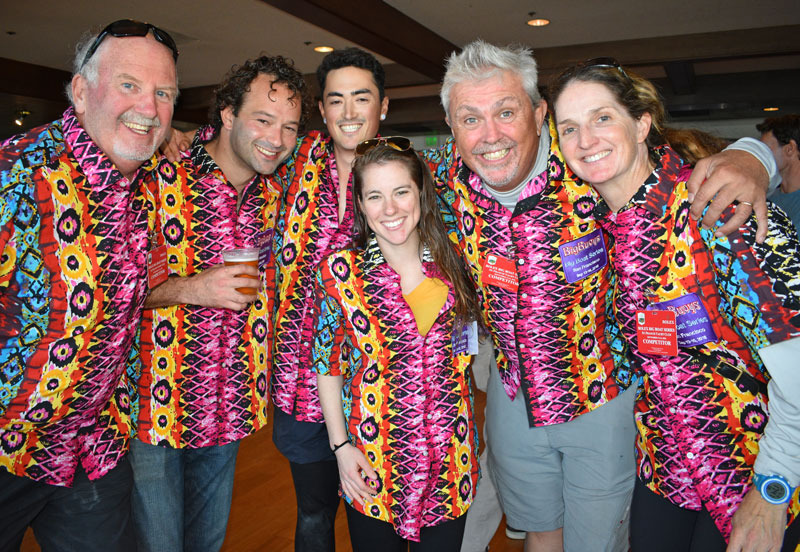 We'll have more in Monday's 'Lectronic Latitude and a full report in the October issue of Latitude 38.
Receive emails when 'Lectronic Latitude is updated.
SUBSCRIBE