Two beauties with West Coast owners, Eros and Dorade, have been competing in the summer series classic yacht regattas that dot the coast from Maine to the Chesapeake Bay.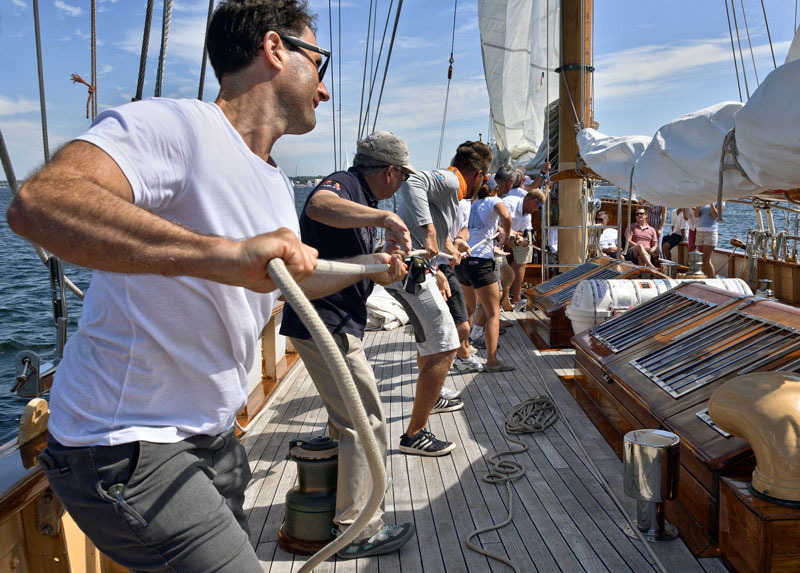 Eros, a 115-ft William McKeek design, has been in the region since mid-June following a season in the Caribbean. She's participated in Nantucket Race Week (chartered by a group of racers who sailed her last year), the Opera House Cup, the Herreshoff Regatta (crewed by staff from local Planet Fitness clubs) and the Newport Classic. Co-owner Camera Riddell cites the competition to be addictive and thoroughly enjoys the camaraderie. "It is thrilling to race aside so many incredible and beautiful classic yachts. Each sailor has incredible stories to share about their boat and experiences. Being in New England, which is so full of history, is wonderful."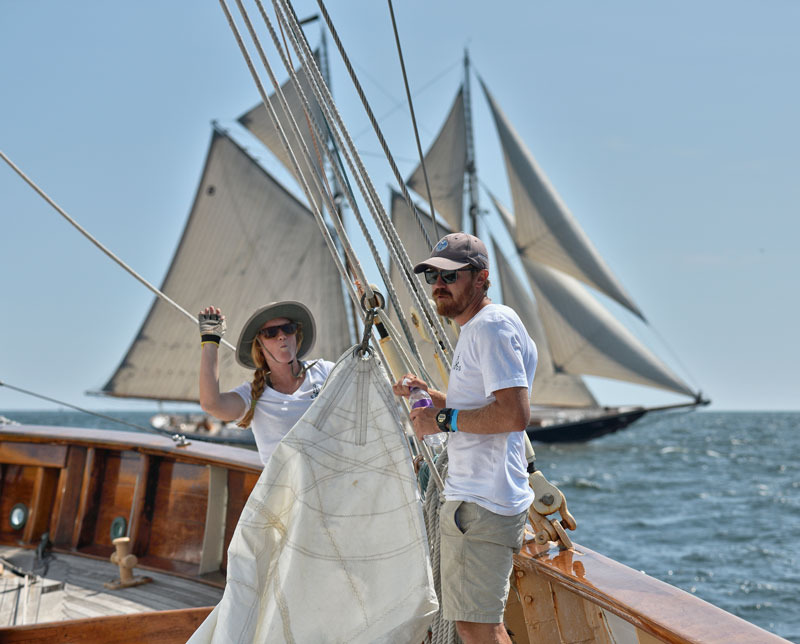 This is the second New England summer season for Eros, whose crew recently completed three days of racing at Panerai Bristol and Newport venues on August 24-26. Riddell smiles when talking about beating the competition, the 141-ft Gloucester fishing schooner replica Columbia, over the start line. But he admits that difficulties soon befell Eros when the fisherman tangled in the antennas aloft and an ensuing course adjustment was required. Sunday saw challenges for both vessels. Roughly 10 minutes pre-race, Columbia radioed in with propulsion and steering setbacks, but her crew worked through things and hit the start line on time. "Eros had her own surprises," notes Riddell. "With less than three minutes to the gun, a splice in a new halyard parted and our main staysail fell to the deck. We quickly put a man up the rig to re-run the halyard, which resulted in a start delay of roughly two minutes. Nonetheless, we sailed a great race. It's always an adventure getting 190 tons of 1939 wood and iron moving at 10-12 knots. Because of her size we can comfortably race with 25 people onboard, which makes for an exciting, challenging team-building experience."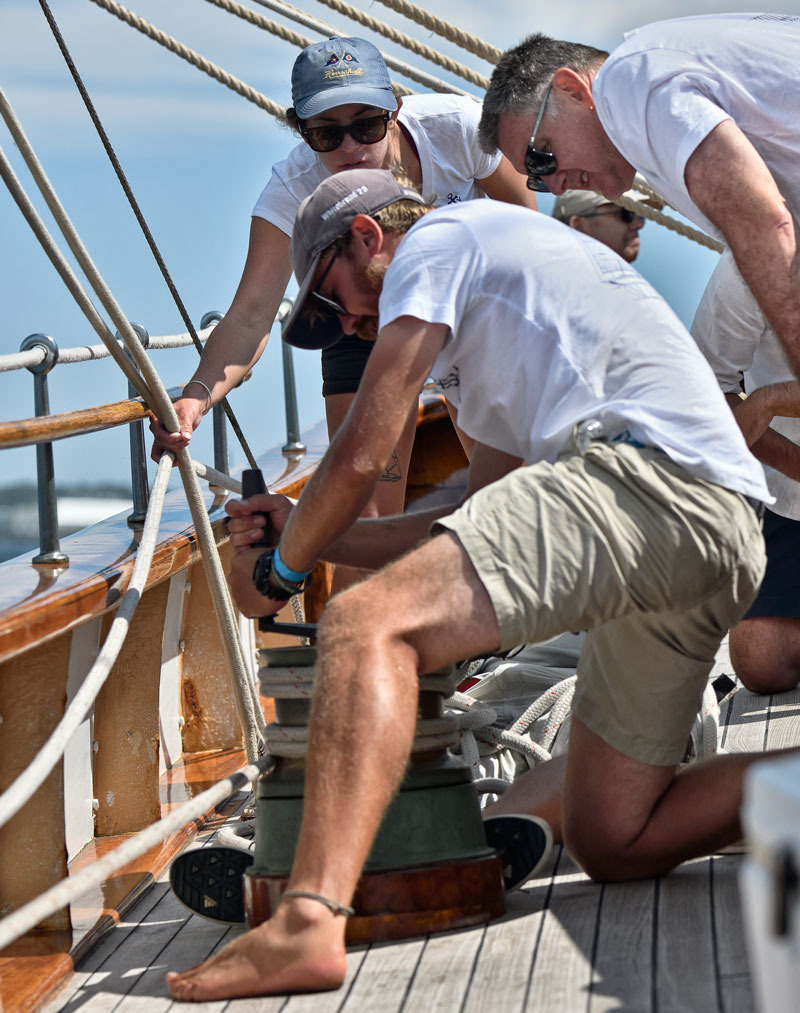 Eros competed in the Vintage Grand Classic/non-spinnaker division, earning a second-place finish for the weekend's set of events. In October, Eros will head to a Massachusetts boatyard for a few weeks of routine maintenance before setting sail for another season in the Caribbean.
On a far less beamy boat, San Francisco residents Pam Rorke Levy and Matt Brooks continue to add wins to the regatta legacy of Dorade, perpetuating a tradition started shortly after Olin and Rod Stephens launched the boat in 1930. In New England waters this summer, Rorke Levy skippered Dorade in the Onion Patch Series (Newport-Bermuda Race, NYYC Annual Regatta and Royal Bermuda Yacht Club Anniversary Regatta), handily winning the St. David's Lighthouse division.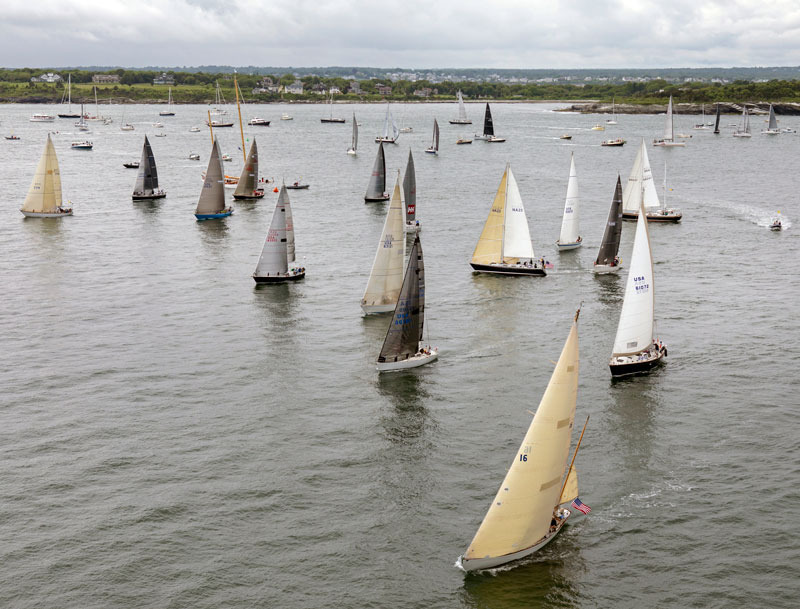 The crew has just wrapped an intense month, with back-to-back regattas of two days each, the first being the Herreshoff Marine Museum's Panerai Herreshoff Classic Yacht Regatta in Bristol, Rhode Island, on August 23-24, which began with a feeder race from Newport to Bristol. "This is a very collegial group — more of a rally than a race — as anyone involved with classic boats feels a special kind of kinship," said Brooks. "We compete to win, each of us, but we're also happy to see our competitors out on the water. There's a tremendous amount of mutual respect for the effort that goes into keeping each boat in racing form." Competing in the Vintage Corinthian Classics/spinnaker division, Dorade placed third.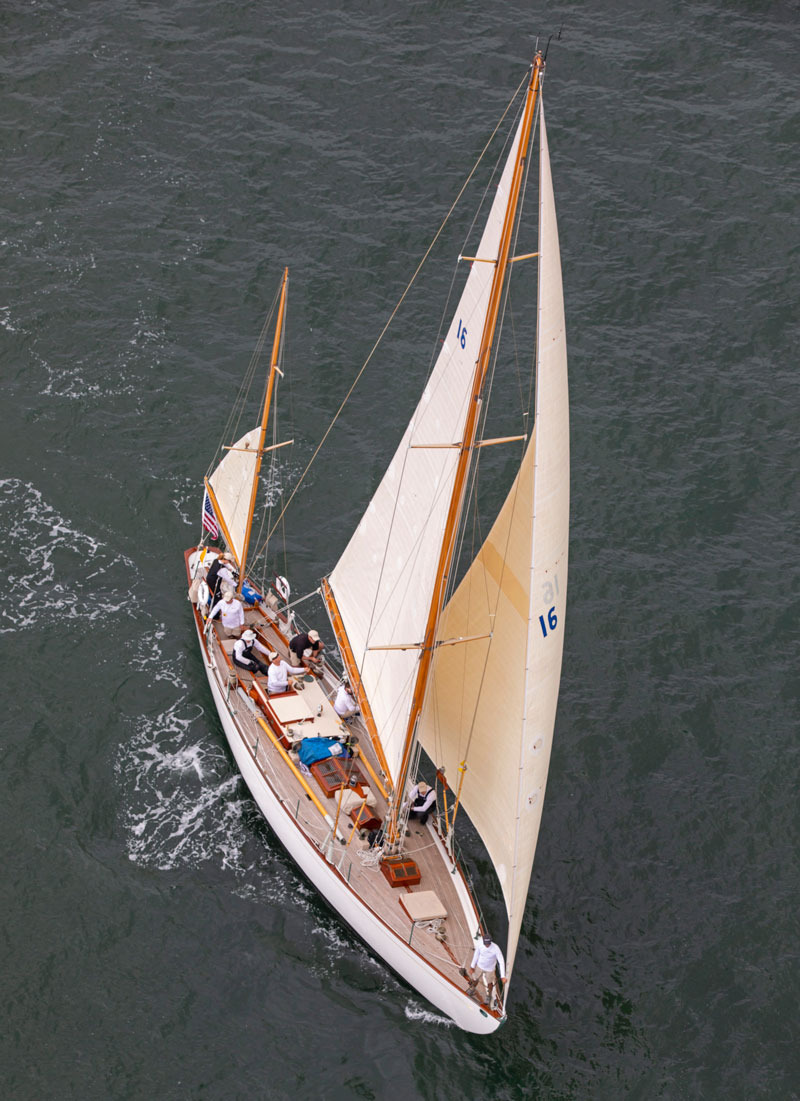 The second regatta was hosted by the International Yacht Restoration School in Newport on August 25-26. Dorade sailed beside boats from both sides of the Atlantic, including Black Watch, Siren and Sonny. "The competition at this event is much more heated, with lots of excitement at the start and at the mark roundings," Brooks says.
Dorade was designed and built in City Island, New York. "Olin and Rod Stephens were just 20 and 21 years old at the time. They grew up in the region, racing in many of the same regattas where we compete today." Brooks notes that the New England classics community is constantly growing, with more and more boats being restored and returned to the water. "Here, there are countless opportunities to take Dorade out on the water — from cruising the coast of Maine to day regattas in Nantucket, Marblehead and Newport."
Receive emails when 'Lectronic Latitude is updated.
SUBSCRIBE