On January 23, a 7.9 earthquake pulsed from the Gulf of Alaska, and triggered a tsunami warning in San Francisco Bay in the middle of the night. The alert was canceled about an hour later, but it prompted this letter from reader Ian Tuller:
"There was an alert this morning at 3 a.m. for a possible tsunami starting at 6 a.m. I was anchored overnight in Richardson Bay on my Beneteau First 29 in about 13 feet of water. Until the alert was canceled at 4 a.m., I was racking my brain and Googling like crazy to figure out what I should do. The best I could come up with was to get into much deeper water. What do you and your readers suggest?"
We would like to hear from you about your experiences with tsunami warnings and the going conventional wisdom, which we'll solicit below. But first, we want to take a moment and consider how much of a threat San Francisco Bay faces from the type of catastrophic tsunamis that have caused such appalling death and destruction in other parts of the world.
Tsunamis are generated by geological faults where one tectonic plate slides under another in a process known as 'subduction'. During an earthquake along these types of faults, the seafloor moves vertically, causing displacement of water that in turn produces the titanic ripples that become a tsunami.
Because the San Andreas Fault — the most significant Bay Area fissure that runs through the ocean — is a 'slip-strike' fault (where the plates are rubbing against each other), there is significantly less displaced ocean in the event of a quake. "Even San Francisco's infamous 1906 earthquake generated only a 4-inch wave at the Presidio gauge station," reported Bay Curious, a podcast on KQED.
Still, tsunamis can travel across oceans. "Since 1854, more than 71 tsunamis have been recorded in San Francisco Bay. Most were generated by earthquakes in subduction zones near Russia, Japan or Alaska," KQED reported, adding that the most severe tsunami to hit the Bay Area was in 1964, after a 9.2 earthquake jolted Alaska. That tsunami killed 11 people in Crescent City, CA, and "rolled in at just under 4 feet and damaged marinas and private boats in Marin County."
The catastrophic 2011 tsunami that devastated much of Japan pulsed into San Francisco Bay 10 hours later as a one-foot wave, while causing "millions of dollars in damage in Crescent City" and $20 million in damage to Santa Cruz Harbor.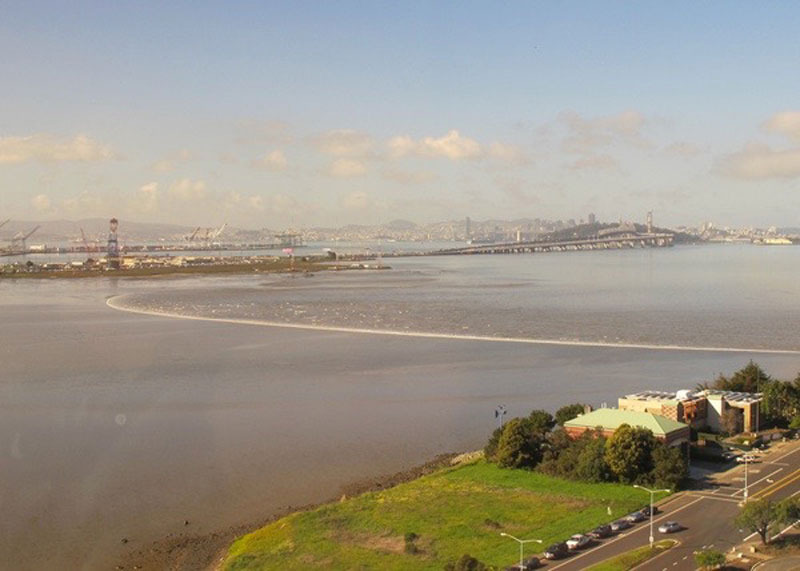 But what about San Francisco? According to local scientists, a large-scale (16- to 30-ft) tsunami could theoretically strike the mouth of the Bay. KQED cited Steven Ward, a professor of earth and planetary sciences at UC Santa Cruz, who said the majority of this theoretical wave would first hit Point Reyes and Montara before springing under the Golden Gate. "The wave would fan out into San Francisco Bay. Parts of Crissy Field, Mission Bay and the Marina could see significant flooding, but by the time it reached Treasure Island or the East Bay, the wave would be less than three feet tall. It would probably not even make it to the South Bay."
So that's the worst case, disaster-movie scenario. But what about a warning like we had on January 23? What would you have done? What have you done in the past? In the event of a warning, is it prudent to immediately seek deeper water (or if you're not on a boat, higher ground)? Please, let us know what you think.
Receive emails when 'Lectronic Latitude is updated.
SUBSCRIBE