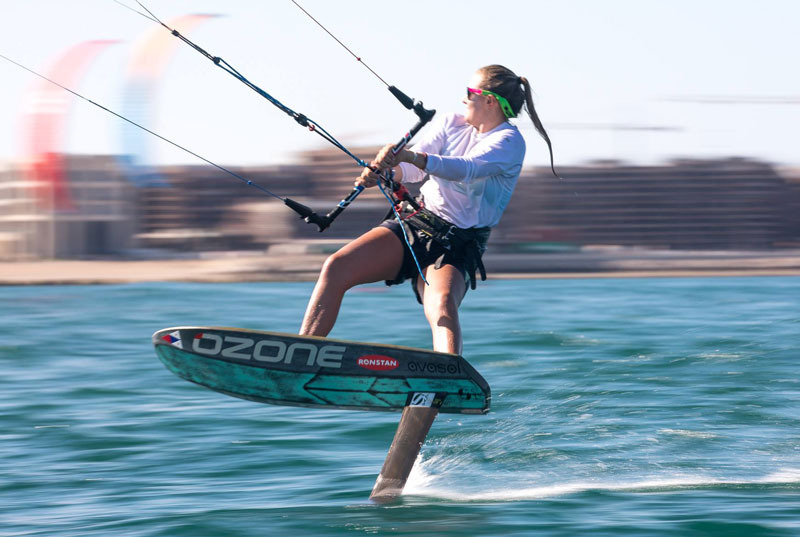 For the second year in a row, Daniela Moroz of Lafayette has won the Women's IKA Formula Kite World Championship, held in Muscat, Oman, on November 19-24. "I'm pretty stoked," said the 16-year-old. "Coming into this there was a lot of expectation heaped on me, but I managed to stay calm. I just had fun with it and tried to keep all the pressure out of my mind." Actually, she dominated the women's division, winning the title with a day to spare. Among the 58 sailors from 22 countries, only six were women.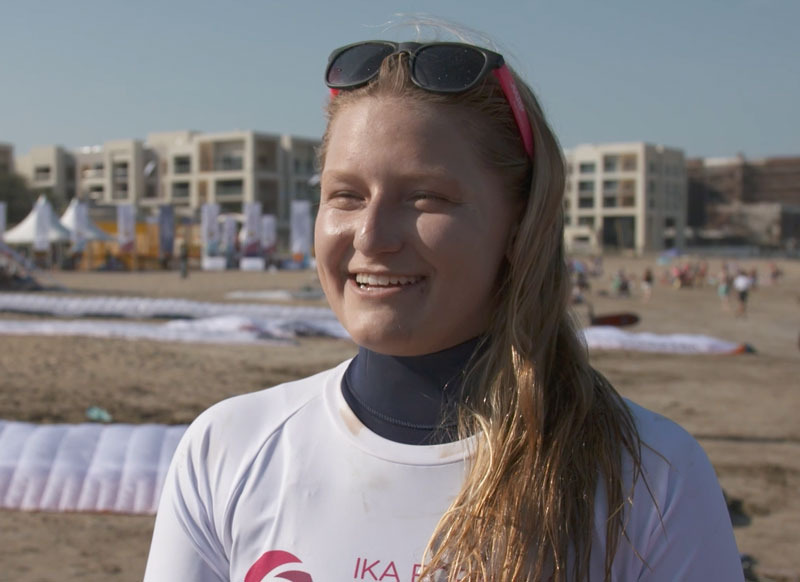 "I'm the 2017 world champion. I guess it's pretty crazy to think about," she said. "I never imagined that I would have two world titles by the time I was 16. It makes me excited for the future, to keep pushing and see what new limits we can reach." In recognition of her world championship last year, Moroz was named 2016 Rolex Yachtswoman of the Year by US Sailing. She'll be focusing on school for the rest of this year.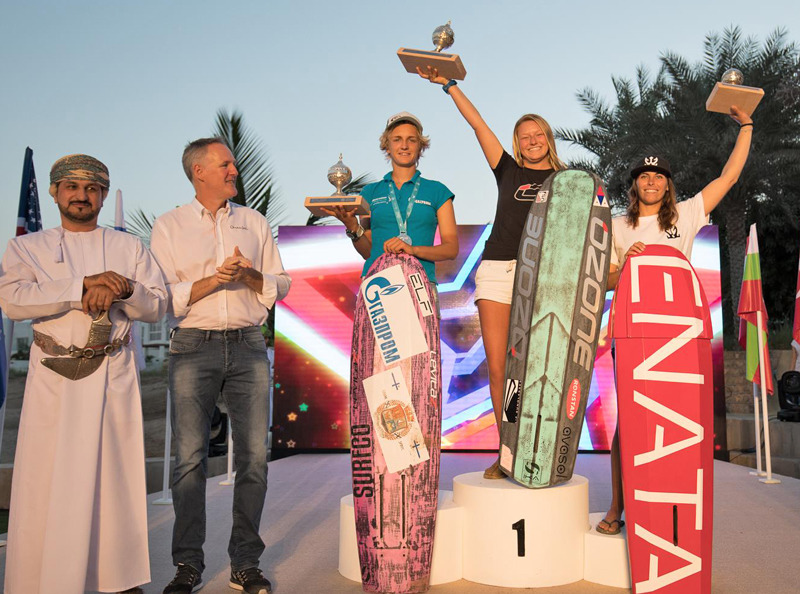 Among Daniela's sponsors is the St. Francis Sailing Foundation. St. Francis Yacht Club is one of Marinite Johnny Heineken's sponsors; he placed eighth in the Platinum Flight of the men's division. Nico Parlier of France is the new World Champion. Click here for complete results.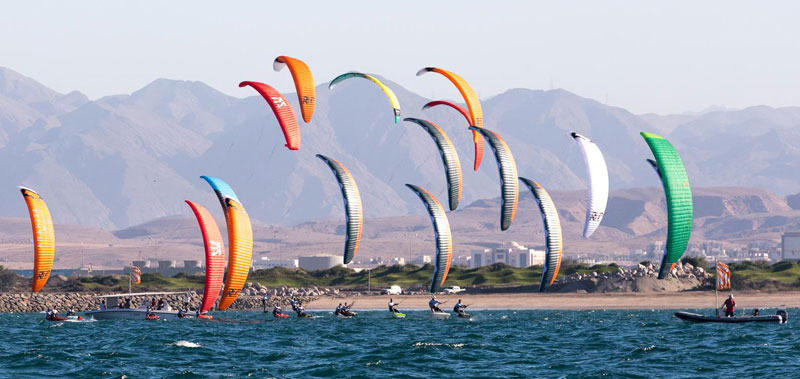 "Thank you for the idea of going to Angel Island this holiday weekend. My girlfriend Jayle and I decided to skip the stress of family gatherings and spent a few days at the island," Greg Clausen wrote us.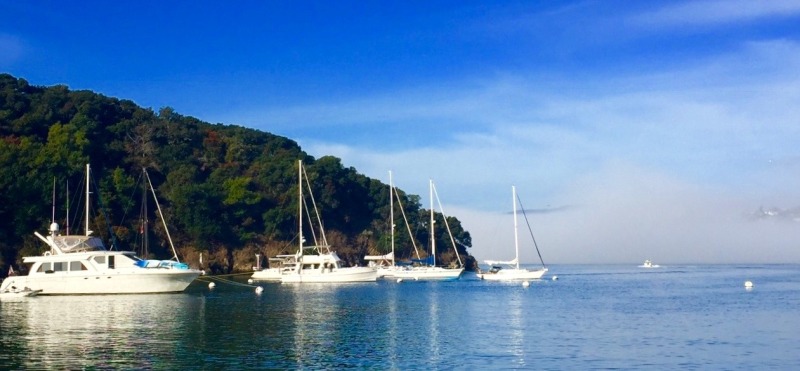 "We thought it wasn't going to be crowded, but at least 12 other boats spent Thanksgiving on overnight moorings with us."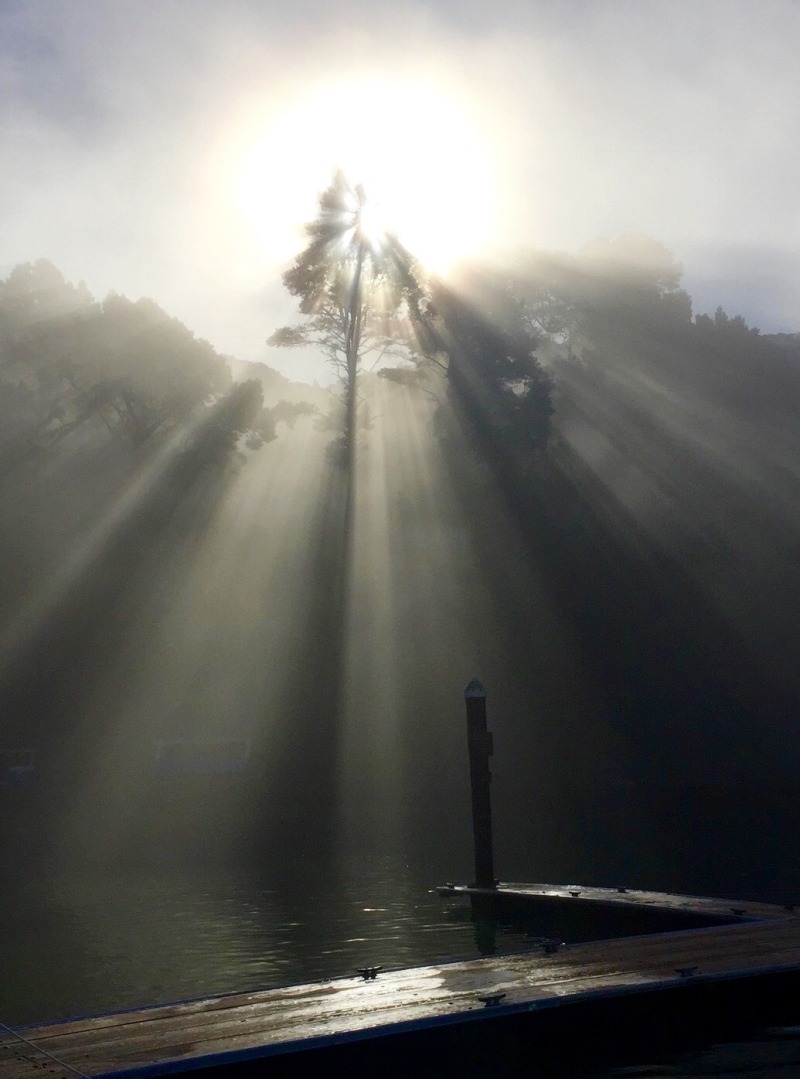 "We had a blast hiking the island, cooking a non-turkey meal and relaxing with semi-warm temperatures. The sunset that we had was amazing, too."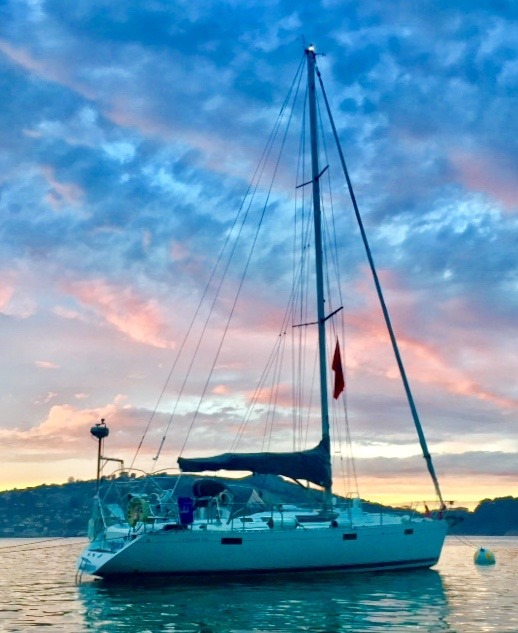 On Black Friday, there was an impromptu raft-up to celebrate not being in a store with a ravenous mob trying to kill one another over toasters and flat-screen TVs.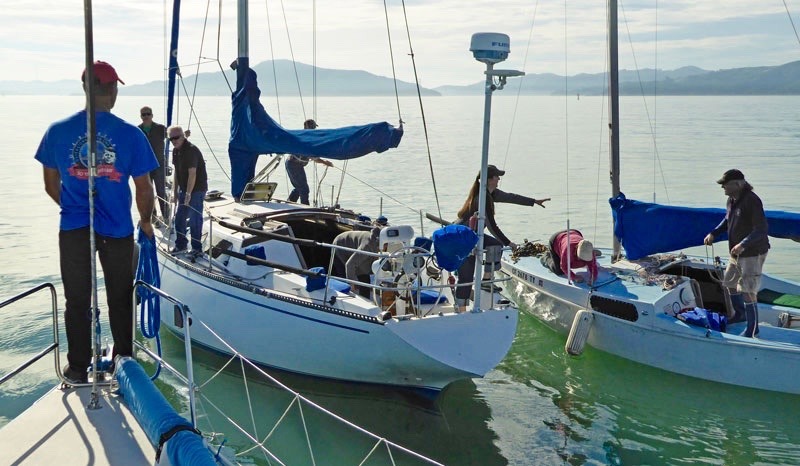 How was your Thanksgiving? Did you get out on the water? Have you ever had a memorable holiday "out there?" (See the last story in today's 'Lectronic.)
Okay, fine — we lied.
The occasion was Thanksgiving, which we spent at home with family this year. The conversation had turned to "your most memorable holiday ever," and the memories flowed as freely as the hot buttered rum — favorite gifts, the old country, unexpected snow, riding that new bike . . . .
Our own thoughts were half a world away, but when it was our turn, we cited a particular Christmas spent at the uncle and aunts', playing with our cousins and opening our first 'beginners' guitar. It wasn't wholly true, but it was the right thing to do. For one thing, it was a good memory. More importantly, some of our relatives are getting up there in age and we knew they appreciated that more than "another sea story."
But what we were really thinking of was the winter of '73-'74, when we and a best friend wintered over in Malta on the 60-ft ketch, Mar.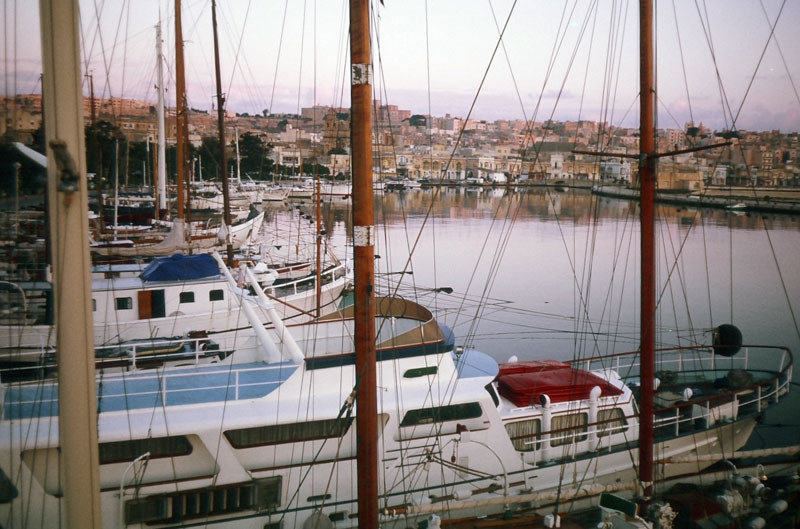 We had spent the summer cruising Greece and Turkey. By early December, we were tied up at Ta'Xbiex (pronounced 'tash bish') Marina in the shadow of the storied ramparts of Valletta. Mar's owner had gone back to the States for the winter and we were charged with watching the boat and completing various tasks before he returned in the spring.
Of the 40-some boats tied up along the quay that winter, perhaps six to eight had people aboard. We got to know some of them personally, and the rest by our shared experience. They were from all walks of life — a musician from England, a Dutch doctor, an ex-British Airways pilot, a French couple, an Italian boat with two guys and one woman aboard, and several others. Their boats ranged from smallish sailboats to an 80-ft schooner to a couple of large motor yachts.
We all got to know one another much better one stormy night just before Christmas. No one could sleep anyway, so we took turns walking the quay and checking stern lines, anchors and fenders on the unoccupied boats. If something was amiss, a few of us would pitch in and set it right. Then we'd stop at a nearby boat where hot drinks and midnight snacks were waiting.
Though we'd only been there a few weeks, we were invited to a Christmas party aboard a big motor yacht whose caretakers had even put up a small, lighted tree. We drank, ate and laughed into the night, then turned in just in time for those visions of sugar plums to dance in our heads. On Christmas Day, the folks on the next boat over came by with a small tin of their favorite tea, and we shared some homemade banana bread.
It might sound pretty unremarkable, but if you were there, it was nothing short of life affirming.
When the spring came and owners returned, boats started departing. Sometimes part of our little group was there to cast off lines, say goodbyes and promise to catch up somewhere that season. Other boats slipped out unannounced in the early hours. On Mar, we were somewhere in between, with personal goodbyes to a few particular friends — then departing at dawn the next day.
Despite the vows, we never saw most of those people again. But that Christmas of '73 lives on in our memories.
Do you have a favorite cruising holiday spent away from home? Let us know about it and we'll share some of your stories in the next issue.
Receive emails when 'Lectronic Latitude is updated.
SUBSCRIBE