The Best Holidays Are on Boats
Okay, fine — we lied.
The occasion was Thanksgiving, which we spent at home with family this year. The conversation had turned to "your most memorable holiday ever," and the memories flowed as freely as the hot buttered rum — favorite gifts, the old country, unexpected snow, riding that new bike . . . .
Our own thoughts were half a world away, but when it was our turn, we cited a particular Christmas spent at the uncle and aunts', playing with our cousins and opening our first 'beginners' guitar. It wasn't wholly true, but it was the right thing to do. For one thing, it was a good memory. More importantly, some of our relatives are getting up there in age and we knew they appreciated that more than "another sea story."
But what we were really thinking of was the winter of '73-'74, when we and a best friend wintered over in Malta on the 60-ft ketch, Mar.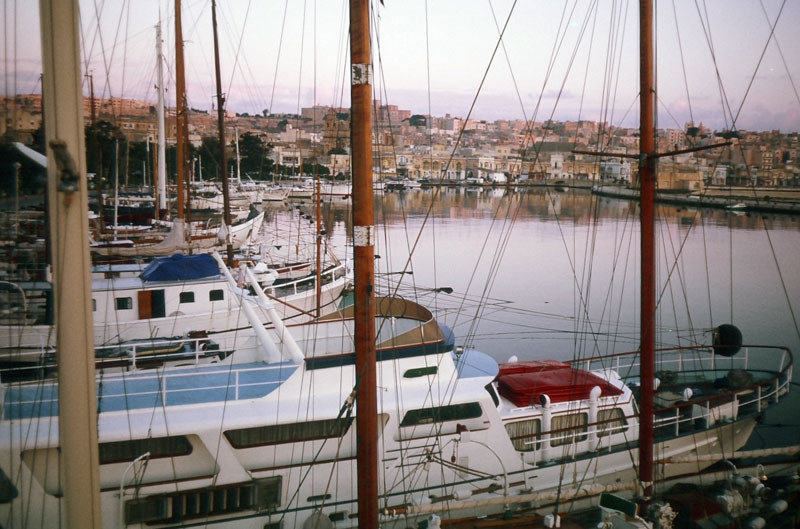 We had spent the summer cruising Greece and Turkey. By early December, we were tied up at Ta'Xbiex (pronounced 'tash bish') Marina in the shadow of the storied ramparts of Valletta. Mar's owner had gone back to the States for the winter and we were charged with watching the boat and completing various tasks before he returned in the spring.
Of the 40-some boats tied up along the quay that winter, perhaps six to eight had people aboard. We got to know some of them personally, and the rest by our shared experience. They were from all walks of life — a musician from England, a Dutch doctor, an ex-British Airways pilot, a French couple, an Italian boat with two guys and one woman aboard, and several others. Their boats ranged from smallish sailboats to an 80-ft schooner to a couple of large motor yachts.
We all got to know one another much better one stormy night just before Christmas. No one could sleep anyway, so we took turns walking the quay and checking stern lines, anchors and fenders on the unoccupied boats. If something was amiss, a few of us would pitch in and set it right. Then we'd stop at a nearby boat where hot drinks and midnight snacks were waiting.
Though we'd only been there a few weeks, we were invited to a Christmas party aboard a big motor yacht whose caretakers had even put up a small, lighted tree. We drank, ate and laughed into the night, then turned in just in time for those visions of sugar plums to dance in our heads. On Christmas Day, the folks on the next boat over came by with a small tin of their favorite tea, and we shared some homemade banana bread.
It might sound pretty unremarkable, but if you were there, it was nothing short of life affirming.
When the spring came and owners returned, boats started departing. Sometimes part of our little group was there to cast off lines, say goodbyes and promise to catch up somewhere that season. Other boats slipped out unannounced in the early hours. On Mar, we were somewhere in between, with personal goodbyes to a few particular friends — then departing at dawn the next day.
Despite the vows, we never saw most of those people again. But that Christmas of '73 lives on in our memories.
Do you have a favorite cruising holiday spent away from home? Let us know about it and we'll share some of your stories in the next issue.
Receive emails when 'Lectronic Latitude is updated.
SUBSCRIBE