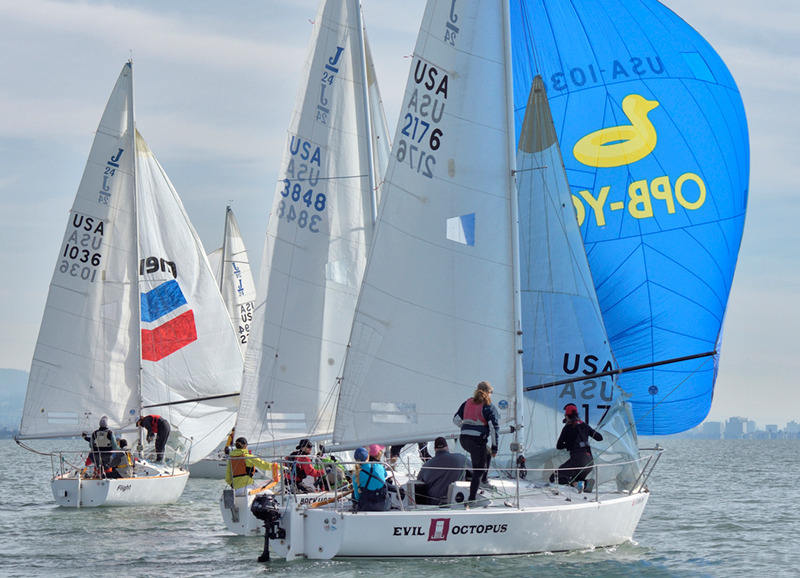 Five years ago, Jasper Van Vliet, a sailing instructor at the time, was lamenting the lack of opportunities for non-boat-owning enthusiasts to drive during a race. So he invented a regatta. Then he turned to his favorite San Francisco fleet —J/24 Fleet 17. What he and peers developed is the Crew You Regatta sponsored by OPB-YC (Other People's Boats Yacht Club). The group just staged their fifth annual regatta on Sunday, November 19. It's a simple, no-frills parade of fun for sailboats 24-ft long and less. The owner is forbidden to touch the tiller — the crew must drive. Courses are short windward-leeward loops, and there's a beer duck placed mid-course; come within proximity and try to grab a longneck from the net. A beer in the hand is worth, well, subtract one point from your day's total.
"The premise is to permit more sailors the opportunity to helm during race conditions," says Van Vliet. "This year we were able to run several back-to-back starts. And I hear that the beer duck was next to empty. Either that equates to an extra degree of navigation and boat handling skills from our ranks, or a higher level of exertion and thirst on the course." This year, courtesy of light winds and flat water, the fleet was scored for five official starts. Additional races were run late in the day when two Richmond Yacht Club junior sailor J/22 crews, returning from the day's match racing along the Cityfront, joined in.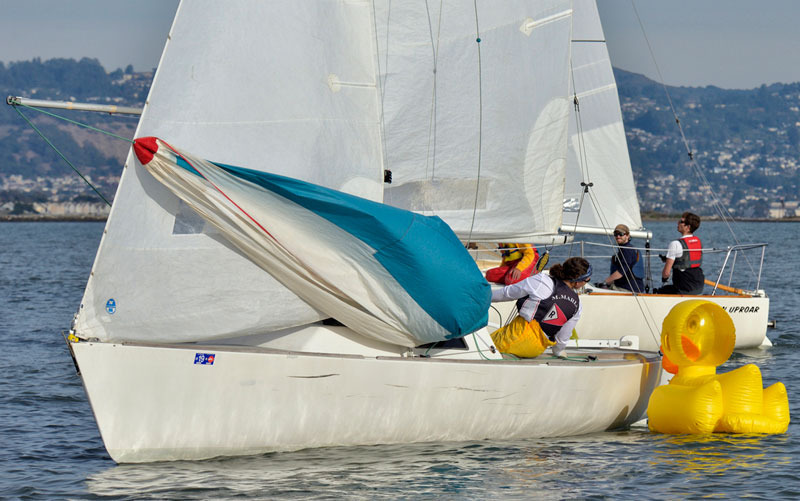 Coming out on top was Downtown Uproar, owned by Melissa Litwicki and Darren Cumming. In second was Valentin Lulevich's Shut Up and Drive; Randall Rasicot's Flight took third, Jasper and Robin Van Vliet's Evil Octopus nabbed fourth, and Brandon Whitney's Backwards claimed fifth.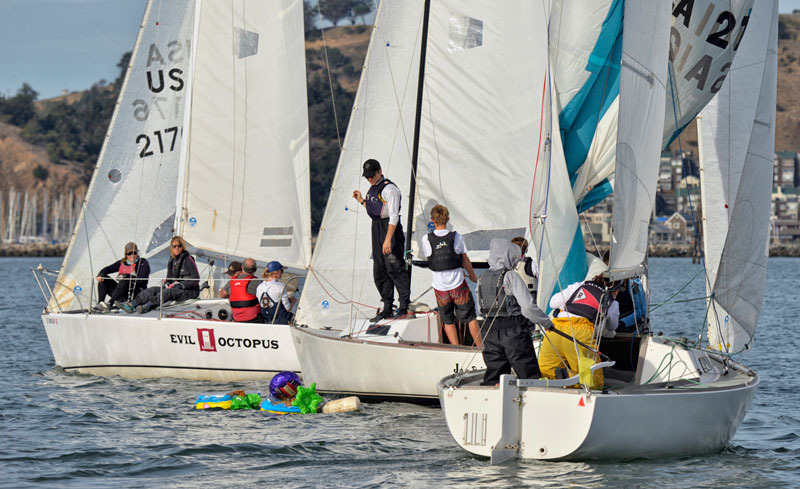 Race conditions in November can be a mixed bag. Last year, officials called a shortened course in order to complete the first and only race of the day. Quite the contrary in 2015 with its nonstop tip and clench, dip and drench. Once conditions hovered near 25 knots, race execs deemed it best to wrap for the day.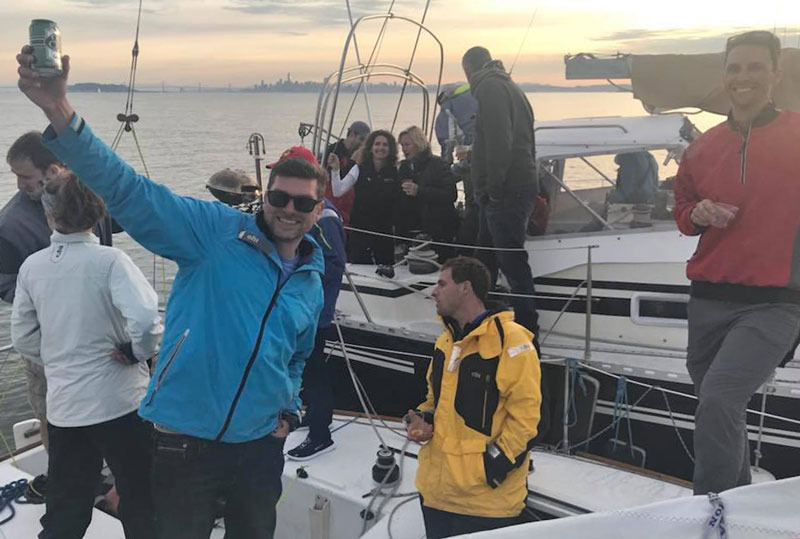 For more about OPB-YC, see their Facebook page at www.facebook.com/opbyc.
Receive emails when 'Lectronic Latitude is updated.
SUBSCRIBE