Who was the greatest American singlehanded round-the-world sailor? Do Americans even compete in races like the Vendée Globe or the Velux 5 Oceans Race (formerly known as the BOC Challenge)? While participation in those events seems more or less limited to the French, the Kiwis and the English — and before Bay Area local Bruce Schwab hit the scene in the mid 2000s — there was an American sailing around the planet with the best of them.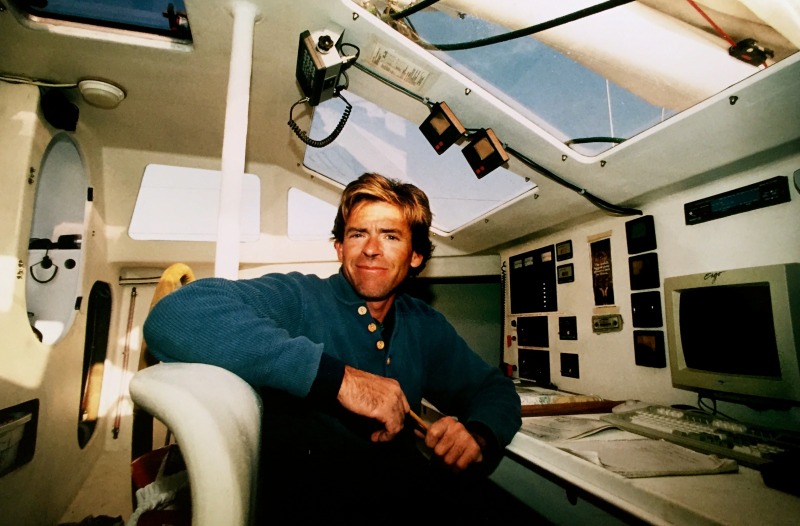 Mike Plant grew up on Lake Minnetonka, Minnesota, had some trouble with the law, and went on to build spec houses before he truly found his calling in offshore racing. As we reported in Sightings this month, Plant won his class in the 1986-87 BOC and competed in the first-ever Vendée Globe, where he was forced to disqualify himself after receiving assistance off New Zealand. While crossing the Atlantic on his way to the start of the 1992 Vendée, Plant's brand-new Open 60 Coyote capsized. The boat was found upside down and missing its bulb. Plant was lost at sea — he was 42.
Coyote, a new documentary film exploring the life and times of Mike Plant, will be showing this Thursday (November 9) at the Napa Film Festival. "It's the story of a hero and an antihero," said Thomas Simmons, the film's director and Mike Plant's nephew. "People gravitated toward him. He didn't have a million friends because he was a loner in a sport where the French might say we don't belong."
Plant said in the documentary that he had "good instruction" while growing up on boats in Minnesota. "We learned how to sail a boat, how to move a boat, how to feel a boat and how to get the most from it." Plant's father Frank said that he especially liked sailing long hours by himself, and his mother Mary said that Mike talked about sailing around the world long before he did.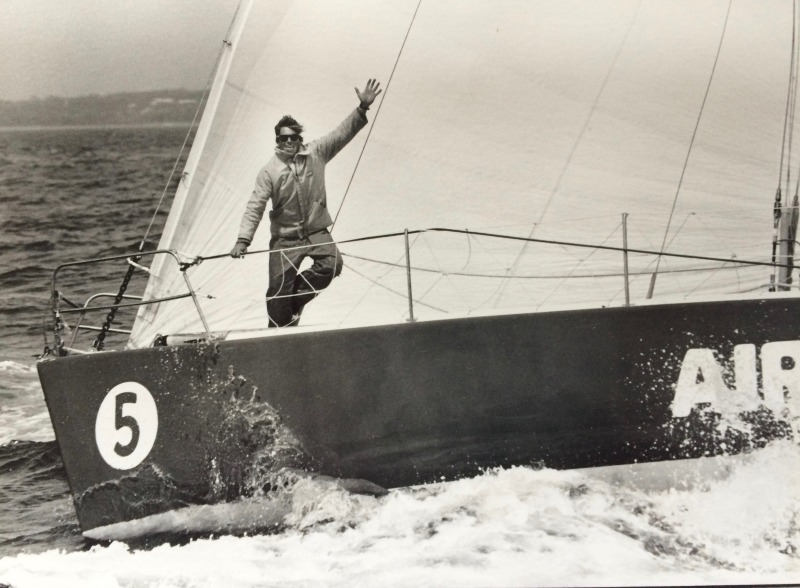 The documentary — which we've been lucky enough to see — begins with Plant's entry into the '86 BOC. After watching a film about the inaugural BOC himself, a spark was lit, and within a few years, Plant began construction on an Open 50 sloop. After doing a sea trial from Newport, RI, to the Azores, Plant's past caught up with him. He was arrested on an old charge from his smuggling days in Europe.
Plant had gotten into his share of trouble as a kid, which led to his enrollment in Outward Bound, originally founded in Wales to teach survival skills at sea. Plant's sense of adventure led him to a small-time career as a drug runner. "He didn't want to be a drug smuggler, he just liked the adventure, he liked the thrill of being on the edge of getting caught," said a friend in Coyote.
Plant was eventually cleared of all charges in Portugal, and resumed his nascent solo-racing adventures. He went on to earn the respect of his competitors, which was no small feat in an exclusive sport dominated by the French. After disqualifying himself during the first Vendée, Plant received a hero's welcome upon his return to France.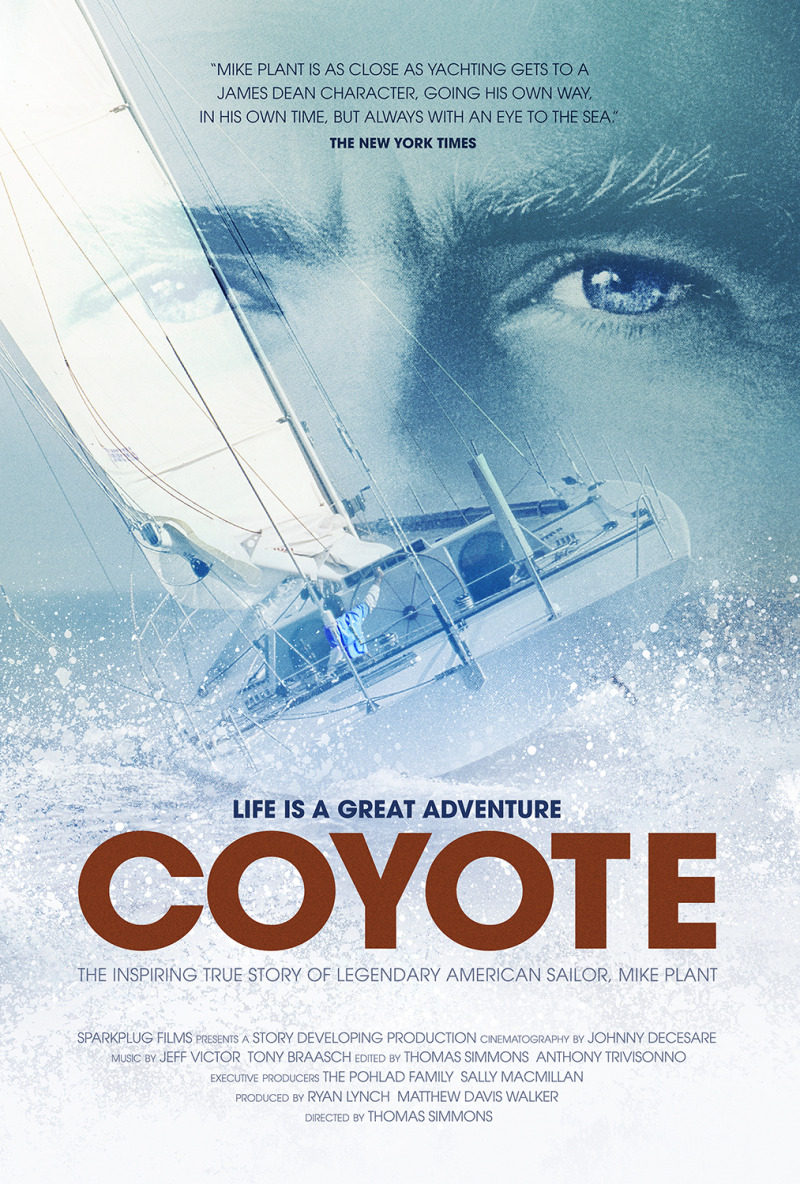 Coyote describes Plant's struggle to find adequate funding to fully realize his career. While corporations in Europe were throwing money at French sailors, Plant was constantly underfunded and behind schedule. He was running late when he embarked on his last trip from New York City to France.
"We had an amazing opening in Newport," said Coyote director Simmons. "We sold out one screening there, and just sold out four screenings in Minneapolis. It's obviously very personal for me, but I think there's probably a lot of people out there who want to know about Mike."
Coyote will be playing on Thursday, November 9 at 8:30 p.m. at the Lincoln Theater in Yountville. For more information, call (707) 944-9900.
This story has been updated, and a CORRECTION has been made. We originally said that Coyote sold out three screenings in Newport, RI. The movie opened in Newport, selling out a single screening.
Waterfront development has two sides: water and land. In a philosophical sense, the two sides and competing ideals are growth vs. access. We believe that waterfront developments need more than bike and walking paths. What good is a new housing complex if you can't get in the water and don't have the services available to support on-the-water activities, like sailing?
The initial artist renderings for the $2 billion, 28-acre Forest City redevelopment of Pier 70 in San Francisco show just that: A rusty anchor sits as a decoration on shore, while a bicyclist pedals waterside and droves of people sit on the grass looking longingly at the Bay. Missing are docks to launch a kayak, SUP or, heaven forbid, a small sailboat.

Granted, we haven't done a full investigation of the developer's website, but the rip rap being built between the people and the Bay look more like border walls than a gateway to the water.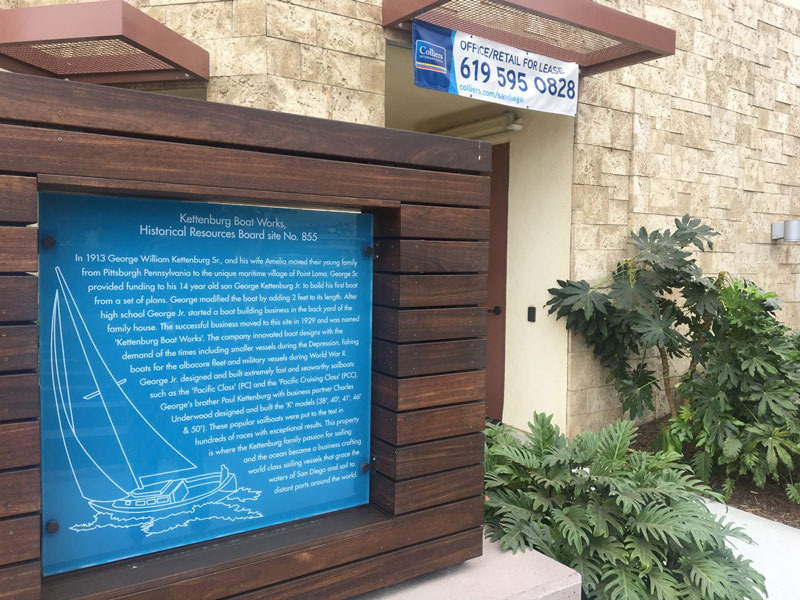 In related news, Save Alameda's Working Waterfront (SAWW) is inviting supporters to the Alameda City Council meeting tomorrow, Tuesday, November 7 at 7 p.m. SAWW will be making a brief presentation during the Non-Agenda Public Speaking portion of the meeting (at about 7:15). Council Chambers are on the third floor of City Hall at the corner of Oak and Santa Clara.
It seems like Halloween was just last week and yet retail stores are already playing Christmas music. As our culture gears up for the holiday season, we're collecting a list of holiday boat parades for our December issue Calendar. Is your California yacht club, marina or organization hosting a lighted boat parade or other nautical holiday event for the public to enjoy? Send us the details by this Friday, November 10, to be included in the December Calendar.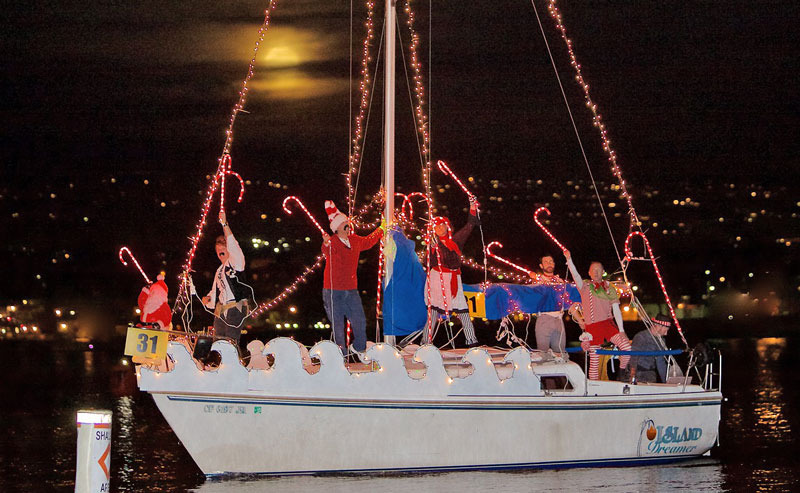 These events made it into the November Calendar:
Receive emails when 'Lectronic Latitude is updated.
SUBSCRIBE