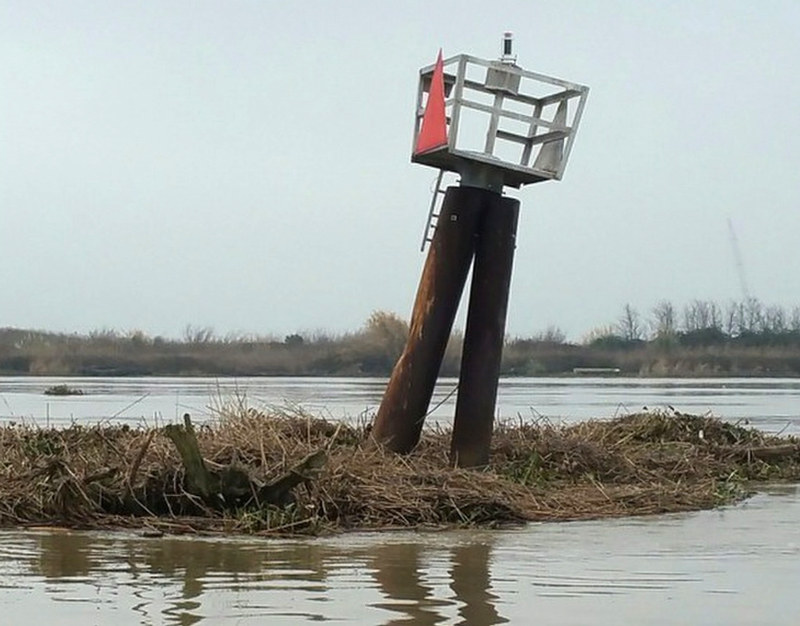 Given that this is one of the rainiest winters on record in the Bay Area, no one should be surprised to see abnormally large amounts of storm-generated debris in waterways and marinas throughout the San Francisco Bay and Delta — debris that could easily damage or disable both powerboats and sailboats.
But some say the current amount of organic debris and wind-tossed trash is unprecedented in recent memory. One outstanding example is that a huge section of a tree drifted into Angel Island's Ayala Cove anchorage a few days ago.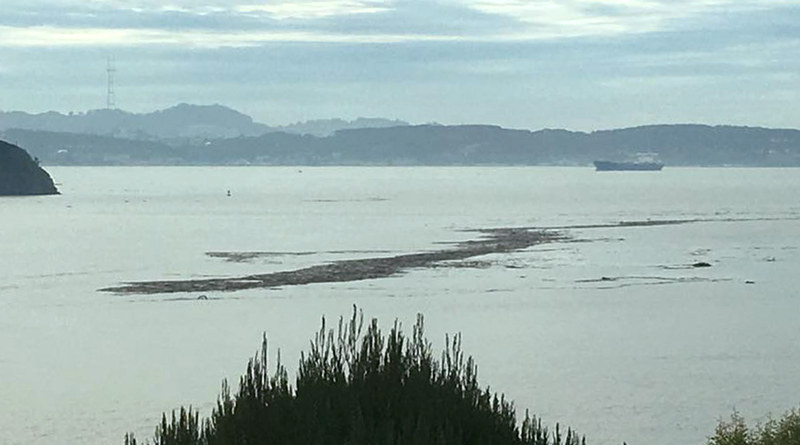 It is unclear how much the massive Oroville Dam blowout has contributed to the mess, but it appears to have had a substantial impact, as the dam's spillway flows into the Feather River, which flows into the Sacramento River. And that now-rain-swollen river, of course, drains into San Pablo Bay.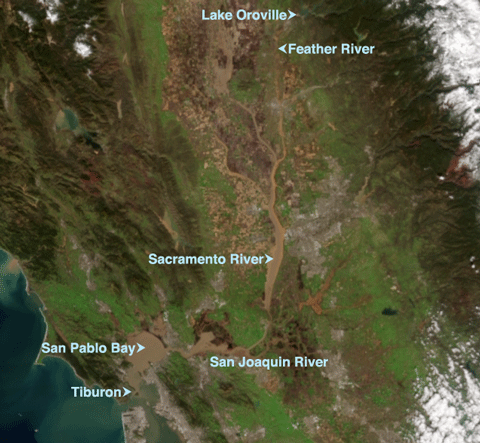 The harbor in downtown Tiburon has been clogged with debris for days. Staff at Corinthian Yacht Club have been working on cleanup, and a little more clears out with each tide cycle. So far, no plans are afoot to cancel or postpone this weekend's Midwinter Series finale at CYC. Meanwhile, the Coast Guard is alerting all mariners to be ultra-cautious when navigating Bay and Delta waters. Needless to say, powering after dark these days is a very bad idea.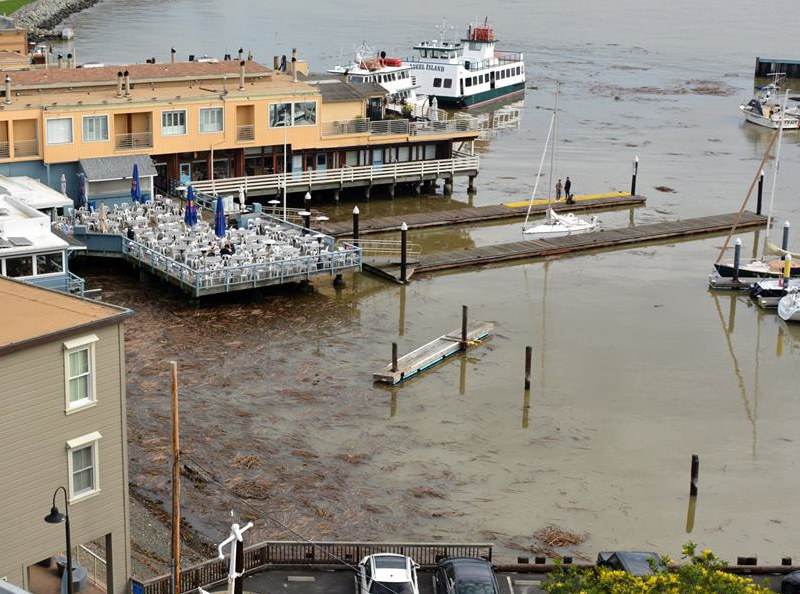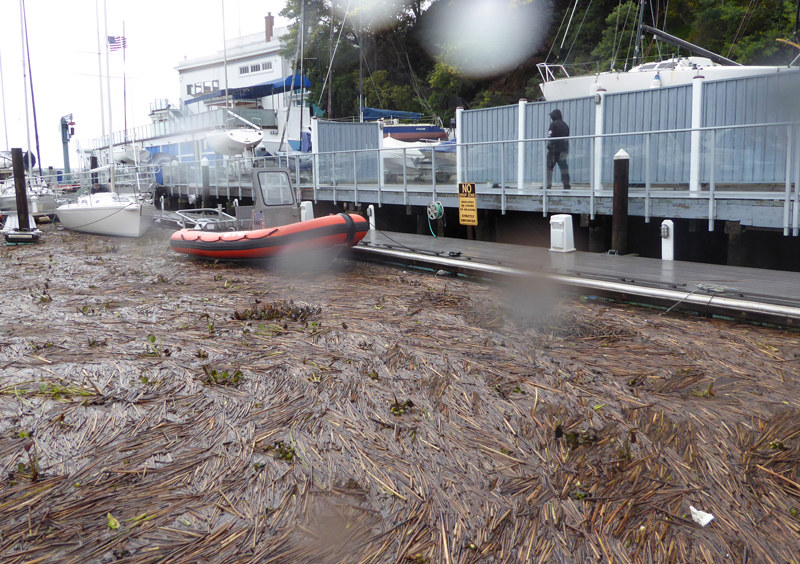 "It is very important that mariners remain cognizant of the hazards in their areas," said Lt. Marcia Medina, acting chief of Sector San Francisco Waterways Management Division this week. "Mariners should stay informed and aware of weather conditions and monitor the progress and strength of currents through their local television, radio and Internet."
In addition to checking the lines and snubbers on your boat with extra caution, the Guard further advises owners of small craft, such as kayaks and paddleboards, to secure them well and be sure they are clearly marked with contact info.
PHOTO
If you decide to ride out all the bad weather off the water this weekend, here's a suggestion: Why not catch up on reading back issues of Latitude 38, and 'Lectronic Latitude posts? Both are free and online.
Receive emails when 'Lectronic Latitude is updated.
SUBSCRIBE