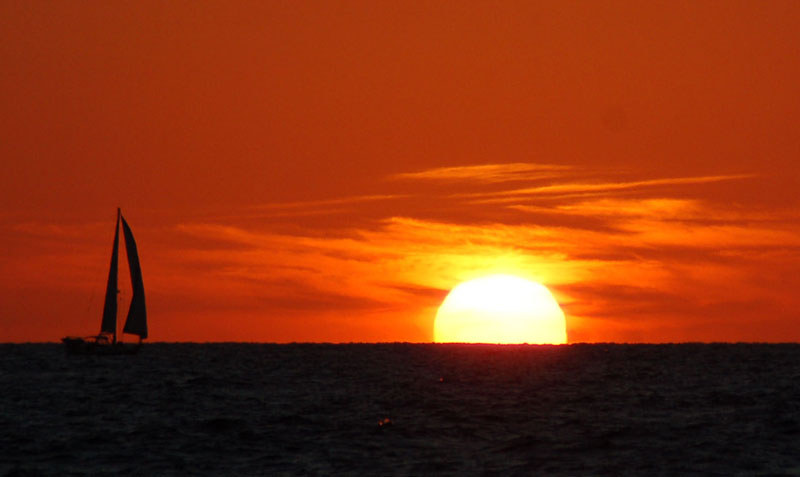 While sailing past Cedros Island this morning, the Baja Ha-Ha XIII Rally Committee checked in to report that conditions have been splendid since shortly after the Monday-morning start: steady winds of 15-22 knots from the NW or N, which drove the disparate fleet toward its first rest stop — at the fishing village of Bahia Tortugas — at an unusually fast pace. "It's been the fastest first leg I can remember," said the event's Grand Poobah, who has done all but the second Ha-Ha.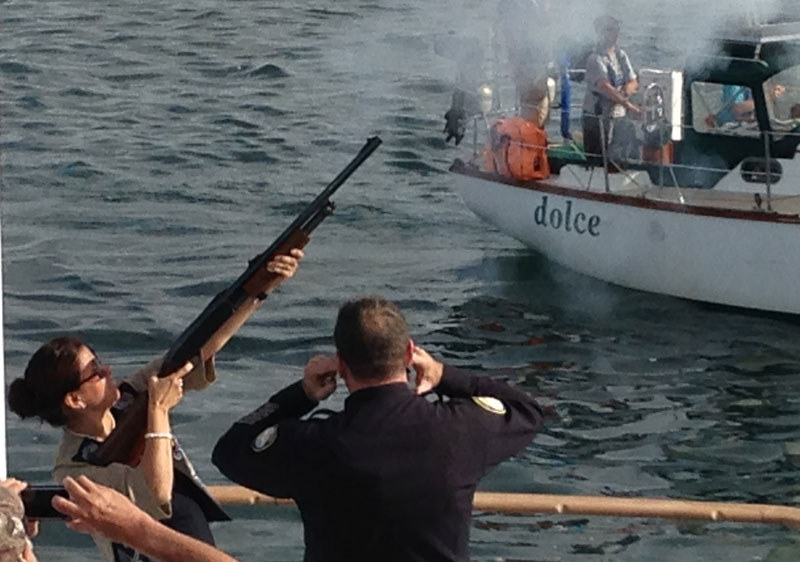 Among this year's participants was David Addleman of the Monterey-based SC50 named X, which he bought in Malaysia. After sailing more than 6,000 miles to get home to California — much of it upwind — David reports that he and his girlfriend, whom he met in Palau, are absolutely thrilled with the ideal downwind conditions. That said, X lost a lower portside shroud yesterday, causing her crew to sail only on starboard jibe until they can effect a jury rig.
Also reported via the daily radio net, Matt Miller's Long Beach-based Ericson 29 Vital Spark broke her boom and tore at least one sail, but is continuing south.
Elsewhere within the fleet, there have been few breakdowns reported and little onboard drama, although the liferaft broke loose from Chris Perkins' Hylas 56 Manuela during the night, and is probably adrift — fully deployed — somewhere north of Cedros. (US Coast Guard and Mexican Navy have been informed.)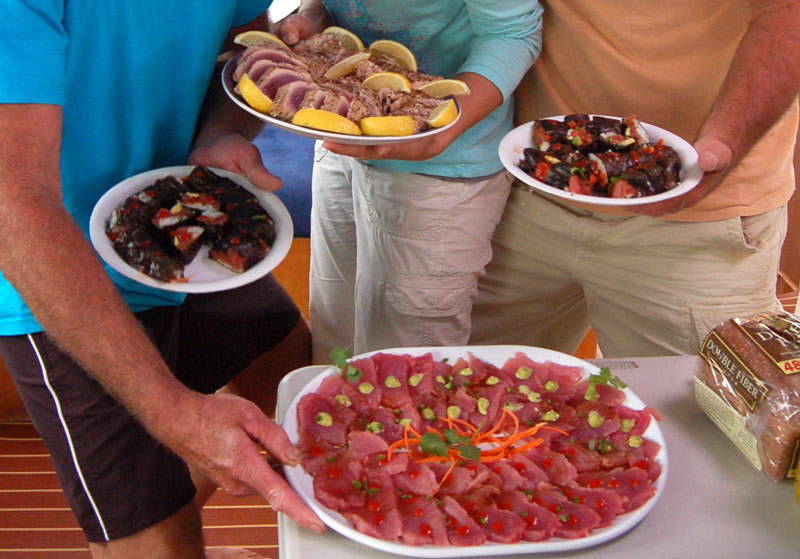 Most of the fleet — which has swelled to around 150 boats thanks to the addition of many Ensenada starters — should arrive in Bahia Tortugas (Turtle Bay) by tonight or tomorrow morning.
At noon tomorrow, the fleet will shake loose their sealegs during the annual 'Ha-Ha Rules' baseball game, where every batter gets as many pitches as it takes to get a hit, and fielding errors are rampant. There'll be a beach party on Friday, followed by the start of Leg Two on Saturday morning at 8. Stay tuned for further updates.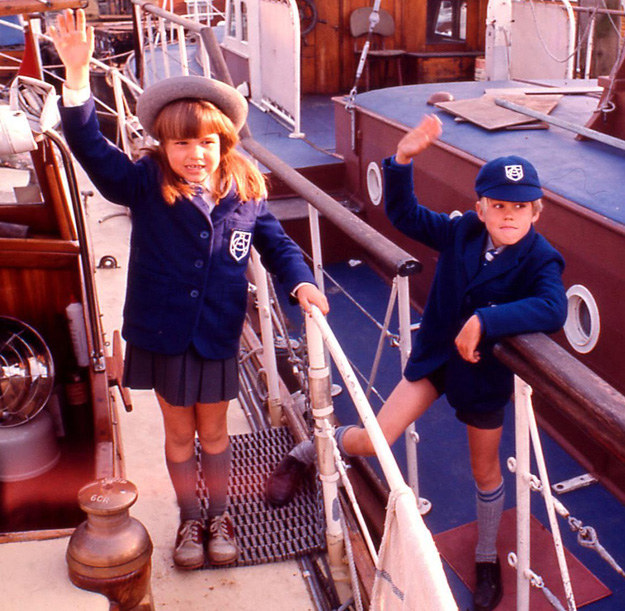 We love the accompanying photos that were sent to us by Cameron Riddell of Los Angeles. They were taken between 1970 and 1976, when he and his family were cruising the Med — mostly Greece — aboard their Hillyard 43 cutter Gay Vandra. This was long before the time of modern electronics and other conveniences on boats. It was also long before many boats were out there cruising.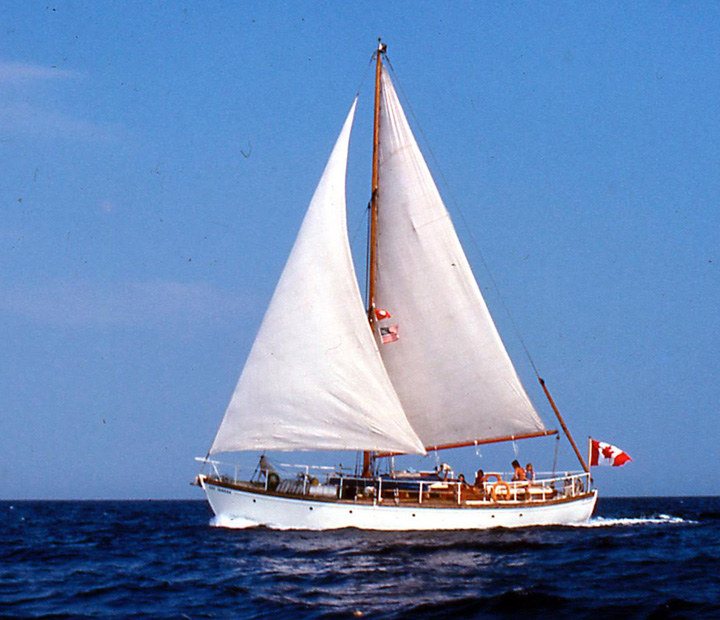 The Riddells' was a family cruise, starring Stuart, the dad; Emily, the mom (who was undoubtedly in charge of dressing the kids in such a natty manner); daughter Romayne; and son Cameron.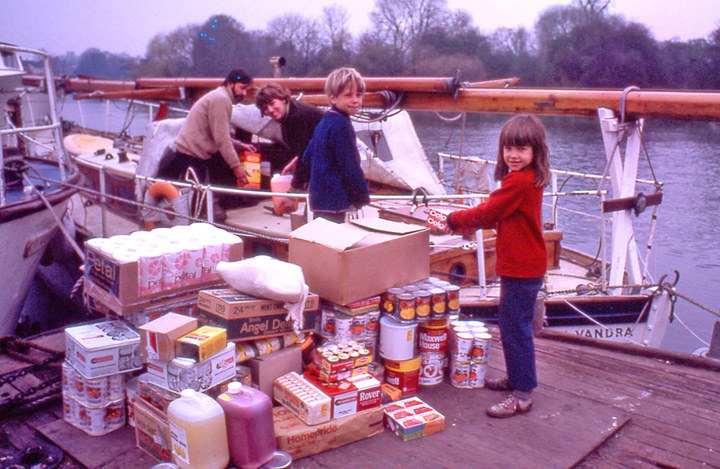 If the name Riddell is familiar to you, perhaps it's because father Stuart was a longtime surveyor in the Bay Area. Now 87, he and Emily live aboard a houseboat in Sausalito.
The final two photographs are of the 77-year-old teak and steel schooner Eros, which Cameron and his partner recently purchased with plans to engage in the Caribbean and Northeast charter trade. Read more about Cameron and the 103-ft (LOD) staysail schooner in the November issue of Latitude 38.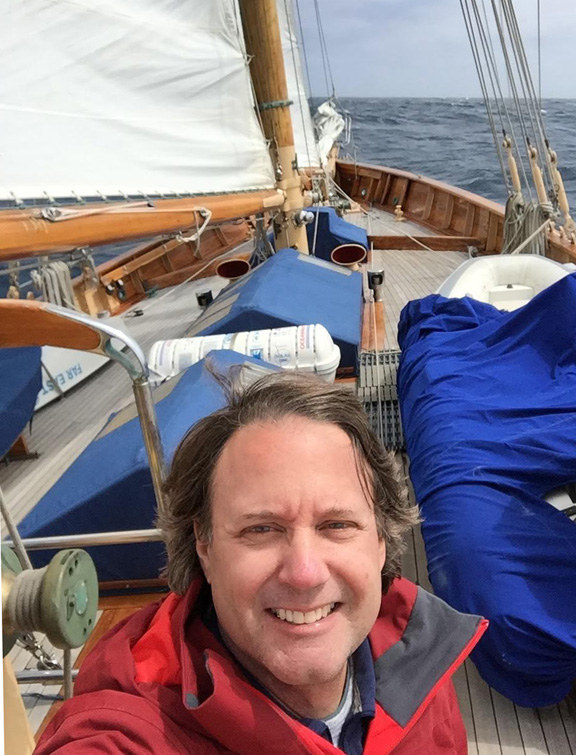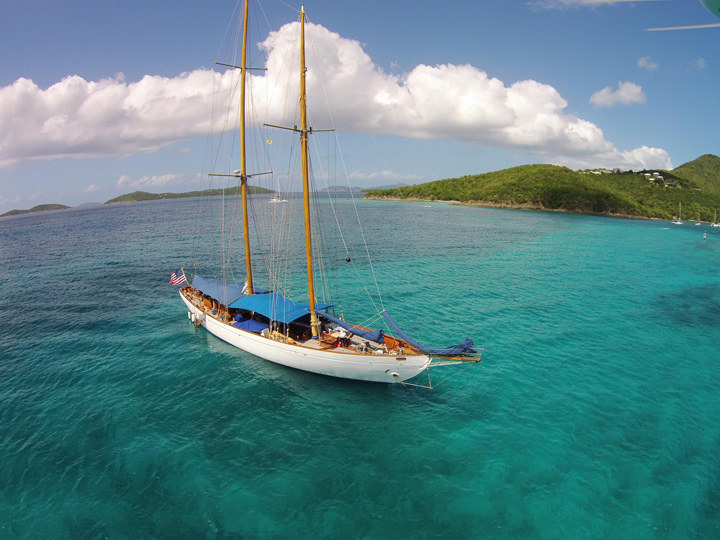 What about you? Do you have photos from 20, 30 or even 40 years ago when you were cruising? If so, we think it would be cool if you shared them with Latitude and our readers. We'd also like to know what effect you think cruising had on your life, for better or worse.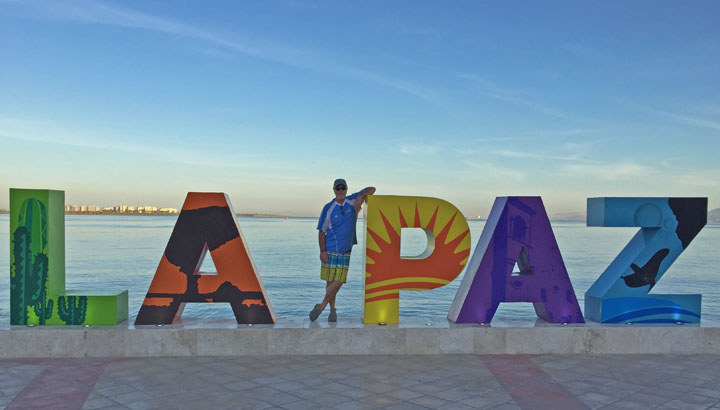 "On the evening of October 24, officials in La Paz unveiled the new 'La Paz' sign on the malecon," report Rob and Linda Jones, who left Puget Sound long ago aboard their Gemini 3000 catamaran. "We heard that it was made to be ready for the arrival of the Baja Ha-Ha boats."
What a nice thing for La Paz to do. Each year La Paz is the favored destination of members of the Ha-Ha fleet. We think it's a smart idea to dash up there while the water is still warm. La Paz is a fun city that has everything, but, best of all, it's only about 20 miles to the first of the gorgeous and unpopulated islands just to the north.
On November 22, 4-7 p.m. the La Paz Beach Party will take over La Costa Restaurant with Mexican folk dancing, live music, food and drinks, door prizes and more. The party's free for the first 50 Baja Ha-Ha XXIII participants; everyone is welcome to join the fun.
Receive emails when 'Lectronic Latitude is updated.
SUBSCRIBE