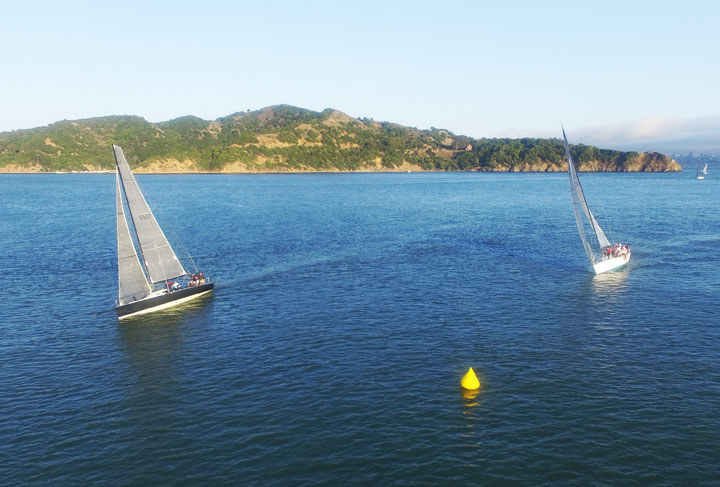 The great thing about evening Beer Can races is that nobody takes them seriously. This was proven to us last Friday night during a leeward mark rounding of the Corinthian Series. We just happened to be standing on shore not far away, taking photos with our newest drone.
The four-shot sequence starts with the dark-hulled Schock 40 Secret Squirrel ahead but to leeward of the white-hulled Farr 40 Bright Hour. In the second shot, Bright Hour has made up a lot of ground and it's become unclear which boat is going to round the leeward mark first. In the third shot Bright Hour appears to have managed to tack just in time to round the mark ahead of Secret Squirrel. In the last shot, Bright Hour is to leeward and ahead, pulling away to cross the finish line in front of the dark-hulled boat.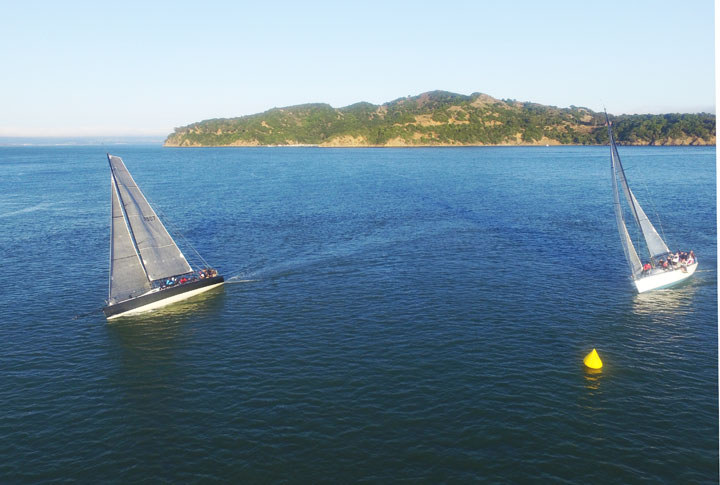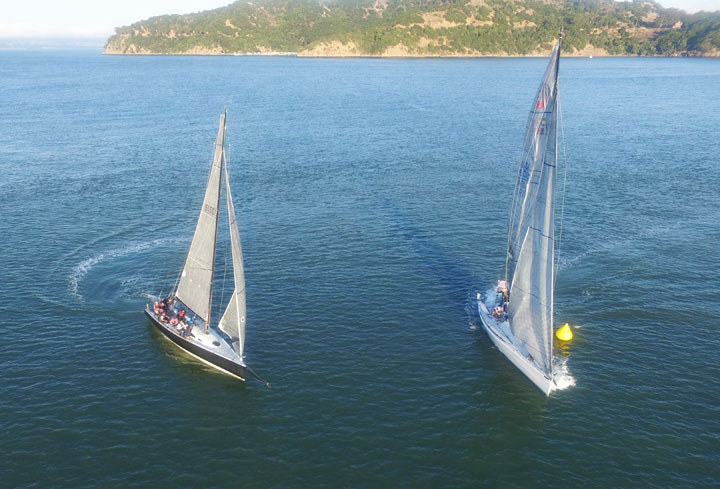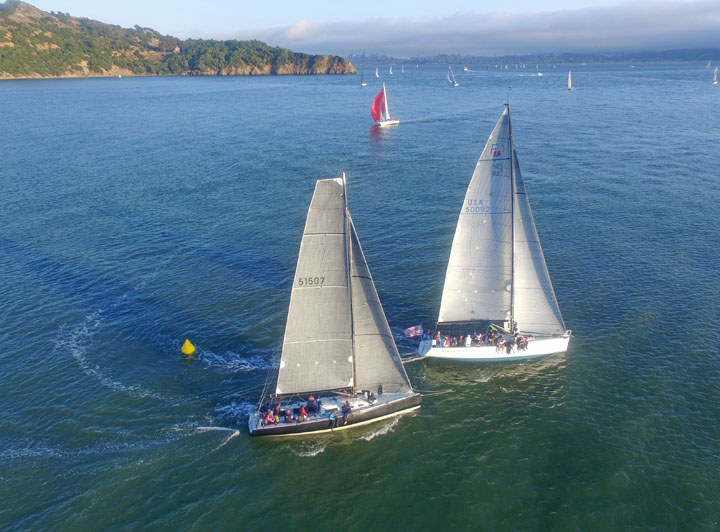 There was a lot of shouting and gesturing between the two boats at the leeward mark, but we were too far away to make out what they were saying. Probably, "Well, done!" Or "That was a close one, wasn't it?! Or "Isn't Friday night racing fun!"
The one shout we did make out was, "I'll see you on Tuesday night!" No doubt the two skippers were going to get together for drinks and dinner and laugh while reliving the excitement of the rounding.
As we say, that's the great thing about Beer Can racing: Nobody takes it too seriously.
However, one thing that does need to be taken seriously is removing the protective plastic layer covering the lens of a new drone. Because when you don't, you get blurry photos like the ones in this 'Lectronic.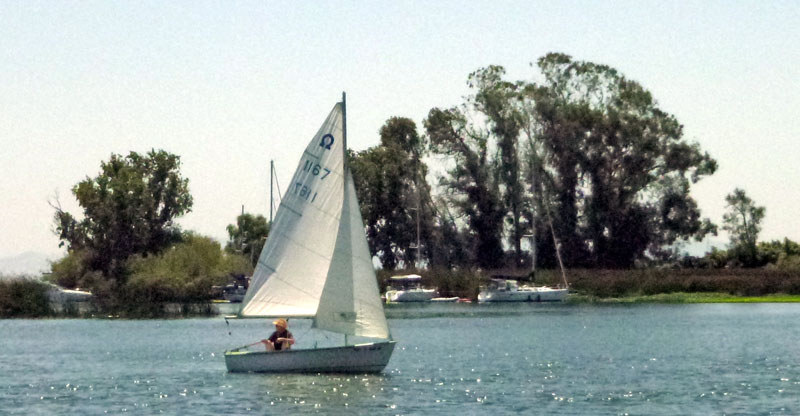 Next weekend's Delta Doo Dah events will wrap up the official itinerary of the inland cruising rally's eighth year. This Friday, August 12, Owl Harbor Marina, just off the San Joaquin River in Isleton's farm country, invites official ralliers to stay overnight for free in preparation for a cruise up the river to Stockton Sailing Club on the 13th. On Saturday at 9 a.m., the Owl Harbor crew will send the sailors off with a free breakfast.
A downwind sail to Stockton will follow, with cruisers arriving at SSC in time to enjoy the club's Burger Bash and Classic Car Show from 5 to 10 p.m., featuring 'Dancin' on the Lot' and family games. Doo Dah'ers also get free berthing at SSC, so it's worth taking the time to sign up. Registration is free and available at www.deltadoodah.com.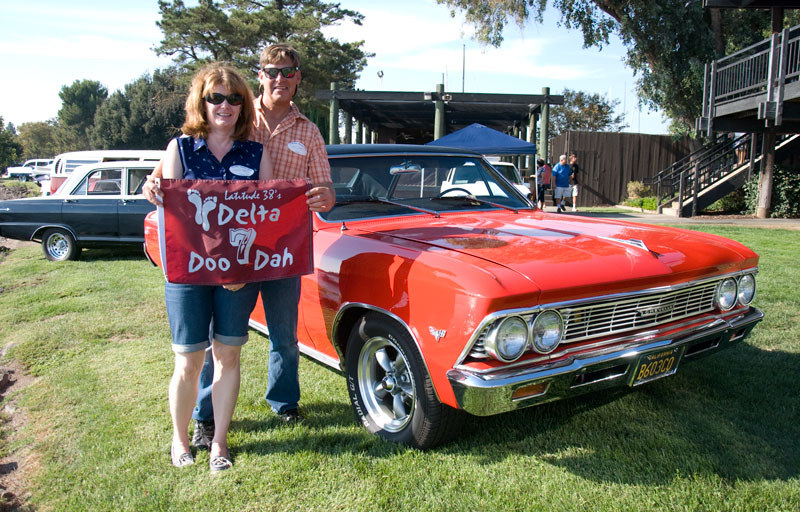 At the end of the month, registration will close and we'll start working on our Delta Doo Dah feature for the October issue of Latitude 38. In the meantime, check out the cruisers' own photo gallery on our SmugMug site.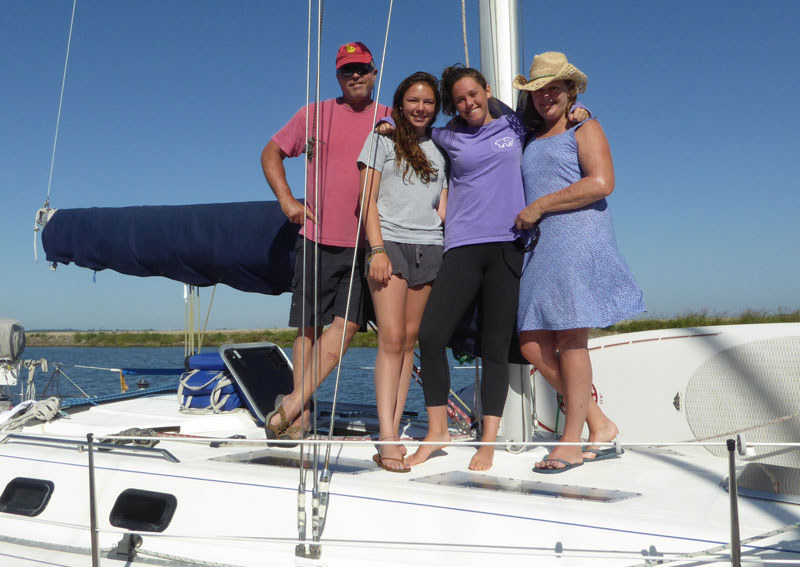 As if professional maritime jobs weren't already in short supply, this summer attendees at an international shipping conference in Amsterdam were introduced to the very real possibility that a new breed of unmanned 'drone' cargo ships will be operational before the end of the decade.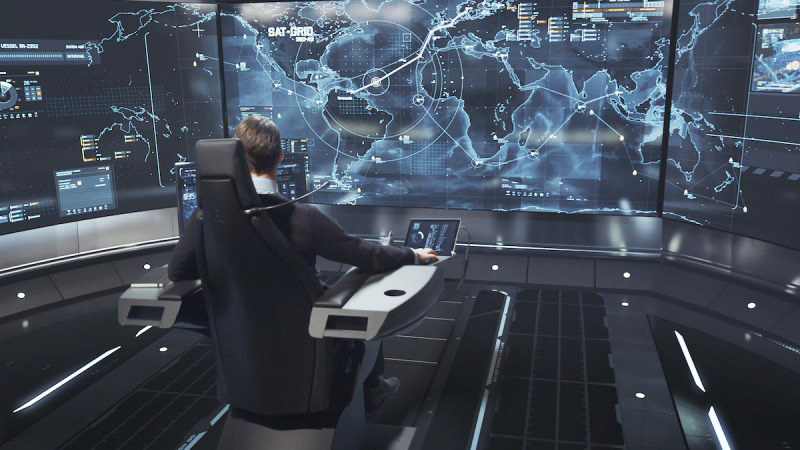 We don't doubt that the technology exists to accomplish this, but we had to wonder why shipping companies would even consider such a notion. According to a research document released recently by the Advanced Autonomous Waterborne Applications Initiative, "Unmanned ships open up exciting possibilities to redefine the way a ship is designed and functions. When there are no people on board, many constraints on the ship layout are removed. One of the most obvious is the removal of the accommodation and with that the entire deckhouse. This will save cost, weight and space, as well as enabling the ship to carry more cargo. A ship contains systems that are only there to serve the crew. Their removal will simplify the entire ship, which should improve the reliability and productivity while reducing build and operation costs."
Not surprisingly, it's all about the bottom line. But the whole concept leaves us with a creepy feeling about offshore safety. After all, even now, what offshore sailor hasn't tried to hail the bridge of an approaching freighter and found no one on the bridge — or awake — to reply? Would automated ships simply react to input from systems such as radar and AIS, or would communications from sailors and other non-commercial boaters have to be relayed to a ship's land-based operators?
The idea of navigating California's freeways alongside driverless cars already makes us a little edgy, but driverless cargo ships out on the high seas? Hmm… If you have thoughts on this subject email us here.
Receive emails when 'Lectronic Latitude is updated.
SUBSCRIBE