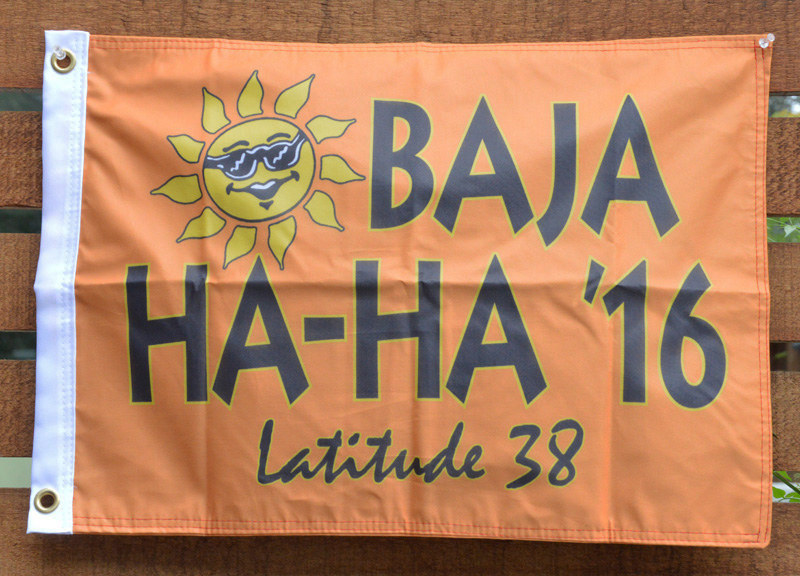 The Grand Poobah is calling this fall's Baja Ha-Ha, the 23rd, the 'Trick or Treat Ha-Ha' because the fleet will be leaving San Diego on Halloween. We've moved the starting date back a week from previous years in deference to late-season tropical storms and in the belief that there will be more slips available at Marina Cabo San Lucas because the fishing tournaments will be over.
The Ha-Ha is, of course, the nothing-too-serious 750-mile cruisers' rally from San Diego to Cabo San Lucas, with stops at Turtle Bay and Bahia Santa Maria. The event is open to boats that were designed, built and have been maintained for open-ocean sailing. Owners of smaller boats may be considered. For example, last year Tom Carr of Santa Cruz entered his Mirror Offshore 27, which is actually 19 feet long, and had a great time. Such a great time that he and Bluebird are entered again this year.
To date 123 skippers have paid up for the Ha-Ha. Other than Carr's boat, the smallest is Michael Geatz's San Diego-based Catalina 27 Wind Kisser. The biggest is Endearing, Dean and Roxane Sutherland's Vancouver, Washington-based Ocean Alexander 80. Yes, motoryachts are welcome in the Ha-Ha, and a number of others have signed up this year. The biggest sailboat is Jack Hanson and Southern Lady, LLC's Tayana Deck Salon 58 Majestic. Among the multihulls is Arthur Howell and Amy Snodgrass' Hedley Nicol/Islander trimaran Ellipsis, a 30-ft tri from the 1960s.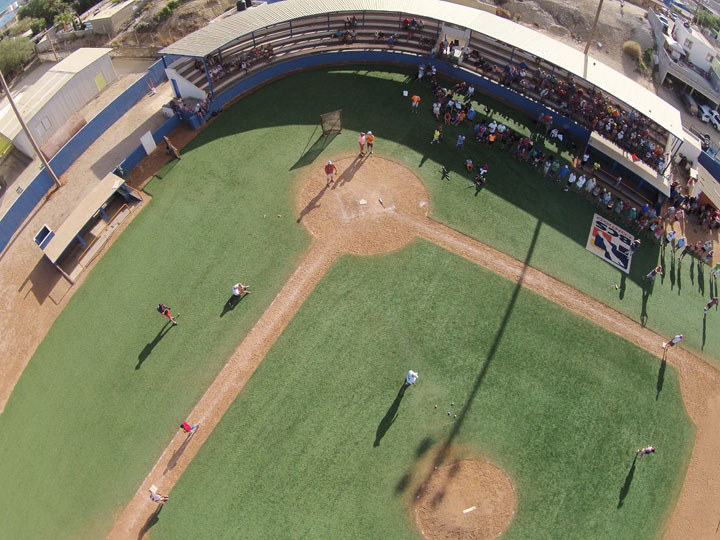 One of the few woodie entries is Tom Measles' Ventura-based Kettenburg 50 Cut to Heal. The entry with the name that the Poobah finds the most curious is Greg and Lisa Bridges' Bend, Oregon-based Gulfstar 50 Beach Flea. She's a near-sistership to Patsy 'La Reina del Mar' Verhoeven's Talion, which just arrived in Hawaii from the South Pacific on her way home for the Ha-Ha start. We're also chuffed to see that Jim Drake, who was the captain of our Ocean 71 Big O's adventure to Turkey and back to the Caribbean, has entered his San Francisco-based Cavalier 30 Boo's Blue along with his wife Jeannette.
Since this will be the 'Trick or Treat Ha-Ha', we've ordered special Halloween-colored burgees, as you can see in the accompanying photo. As you might be aware, the entry packets were rather late going out because we were waiting and waiting for the flags to arrive from China. Finally, the Poobah had the entry packs sent out without them. As you might expect, the flags arrived at our office the very next day.
It goes without saying that we expect everyone to be in costume not only for the Ha-Ha Kick-Off Party on Sunday October 30, but also for the Monday morning start on the 31st — Halloween. It's not too early to start working on your costume.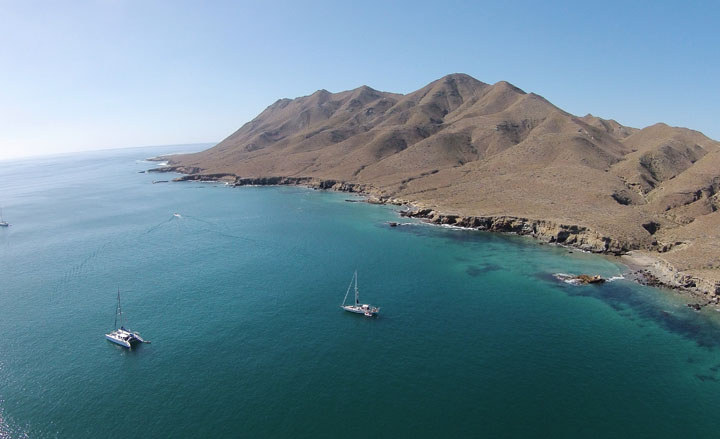 Profligate, Latitude's Surfin' 63 catamaran, will be the mothership once again this year. The event will be managed by the Grand Poobah/Publisher of Latitude, who will be doing his 22nd Ha-Ha; Assistant Poobah/Mr. Puddle Jump Andy Turpin, on his 21st Ha-Ha; and Doña de Mallorca, Head of Security, on her 21st Ha-Ha. It will also be Profligate's 20th Ha-Ha. She knows the way so well we don't even have to navigate.
We don't know about you, but we can't wait for the start. We're pretty much ready to go — except for the fact that Profligate is still in La Cruz, 1,000 miles to the south.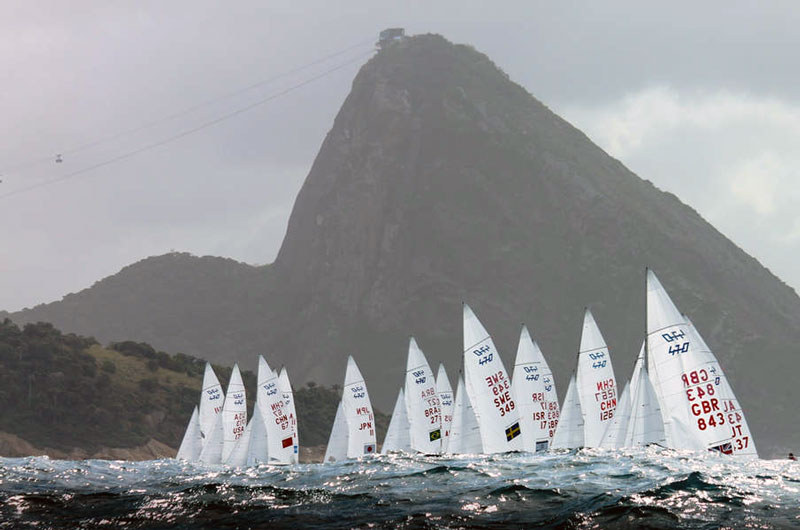 If you're looking forward to watching Olympic sailing on TV, we now have a little more info for you.
In the NBC broadcast booth will be Randy Smyth, who won silver for the USA in the Tornado catamaran at the 1984 and '92 Olympics and was part of Dennis Conner's America's Cup-winning crew in '88 on the 60-ft catamaran Stars & Stripes. He'll be joined by commentator Gary Jobson, America's Cup-winning tactician for Ted Turner's 12-Meter Courageous in '77. Jobson and Smyth will cover two classes per day during a live telecast, which will be available on NBCOlympics.com (but not on actual television). See www.ussailing.org/olympics/rio2016guide for direct viewing links and classes to be featured each day. Replays will appear online shortly after the conclusion of the live stream.
In addition to the daily live stream, a 30-minute recap of each day's racing, also narrated by Jobson and Smyth, will appear on the MSNBC and CNBC cable networks. This show will include recaps from more classes than the two that were covered live that day. The exact schedule has not yet been released, but the recap will be cablecast daily between 1 p.m. and 5 p.m. PDT starting on Monday, August 8, and running through Thursday the 18th.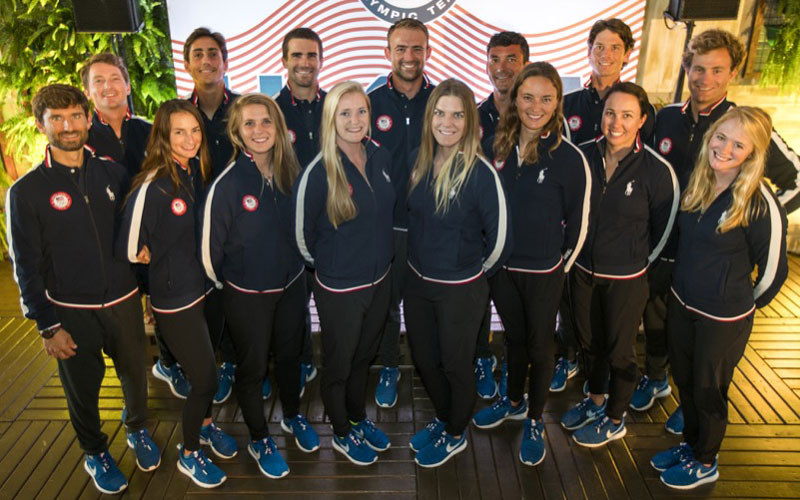 For a first glimpse of the athletes all assembled in one place, check out tonight's opening ceremony, which NBC will broadcast at 7:30 p.m. PDT. This will be Rio's chance to shine on a global stage and induce viewers to forget all the negative news stories. We're picturing Carnival on steroids. (Oops, maybe shouldn't have used the word 'steroids'.)
No matter how you feel about having a few beers while boating, we think you'll agree that the video below takes a very creative approach to that topic. Made by the Norwegian NGO AV-OG-TIL, it makes the claim that "Boating is an art form best practiced sober."
Video courtesy AV-OG-TIL
So have a great weekend. But be safe out there.
Receive emails when 'Lectronic Latitude is updated.
SUBSCRIBE