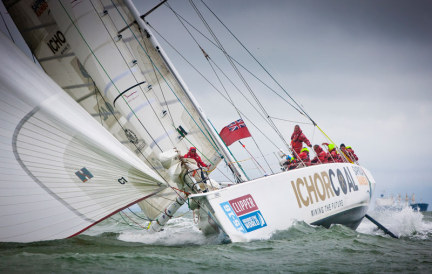 At 10:27 p.m. Friday night Clipper Round the World Yacht Race participant Sarah Young, 40, was washed overboard in the lonely waters of the North Pacific Ocean near 39°N, 160°E. She had crewed aboard the boat IchorCoal ever since the 14-leg race began in London last August.
According to a statement from IchorCoal's captain, Darren Ladd, Young was working in the cockpit, shortly after helping to reef the mainsail in 35 to 40 knots of wind, when she was swept overboard beneath the lifelines. She was not tethered in at the time.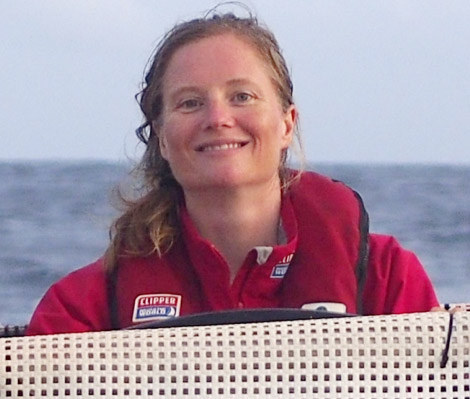 Due to weather conditions and the lack of a clear visual, an hour and 17 minutes passed before Young's body was retrieved via the signal from her personal AIS unit. Efforts to resuscitate her were unsuccessful. IchorCoal was roughly 3,000 miles from Seattle when the incident occurred, having left Qingdao, China, 12 days earlier.
Yesterday the IchorCoal crew performed a burial-at-sea ceremony, which, given the distance from any landfall, was their only option. "Sarah was a close friend and an enthusiastic and accomplished sailor," said IchorCoal Captain Darren Ladd. "On deck she was fearless and could often be found at the bow wrestling with headsails, or up the mast wrestling wrapped spinnakers… Sarah was an adventurer and lived life to the full. She died an adventurer's death battling the elements circumnavigating the globe."
PHOTO
During the same leg of the previous Clipper edition, crewman Andrew Taylor, 46, fell off the foredeck of Derry-Londonderry-Doire during a sail change, but was successfully rescued after an hour and 40 minutes in the cold water. He had not been tethered, but was wearing a Henri Lloyd dry suit, and his personal locater device greatly aided his rescue. The incident occurred during daylight hours, but rough seas and gusts up to 70 knots made his rescue extremely difficult.
Previous to Young's death, however, the only other fatality during the event's 20-year-history occurred last September during the first leg of this edition, also on IchorCoal — Sarah Young was aboard. While en route from the UK to Rio de Janeiro, crewman Andrew Ashman, 49, was struck by the mainsheet (and possibly also the boom) while helping to reef the main. He was knocked out, and never regained consciousness despite the best efforts of his captain and crew.
Michelle Boroski of Ventura has formed Team Sistership to sail an F-27 in June's Race to Alaska. While visiting Port Townsend, WA, last March, Boroski saw the poster for the first R2AK, which started in Port Townsend and finished in Ketchikan, AK, last summer. "I thought it was crazy," she said. Then, as the race progressed, she thought, "I want to do this race."
After acquiring the fixer-upper trimaran, she watched a video of an F-27 sailing on San Francisco Bay and thought, "I need more experience on this type of boat." Members of SoCal's ORCA and the Bay Area's BAMA have served as mentors.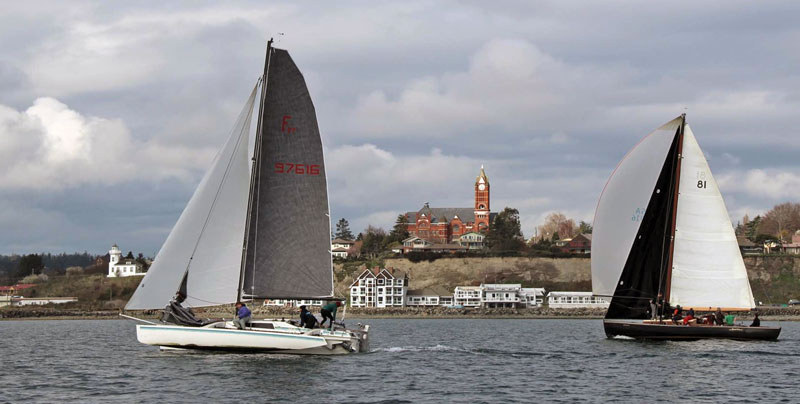 Human-powered propulsion is allowed in the R2AK — and is indispensable when the wind goes light. Auxiliary power on Sistership will be facilitated by sweep oars operated from sliding seats between ama and main hull. A pedaling device that would go where the outboard normally sits and/or a 'yuloh' sculling oar are other possibilities. Team Sistership's mission is to "Sail, row, pedal and endure — like a girl!"
Boroski's team is trying to raise funds to pay for upgrades to the boat and also to support scholarships for girls in Northwest Maritime Center's programs in Port Townsend. Learn more about Team Sistership or make a donation at www.sistershipr2ak.com. We'll also have more in the May issue of Latitude 38.
With no motors, no support and no supply drops allowed, the Race to Alaska is a 750-mile endurance challenge. The deadline to enter is April 15, and the race will start on June 23. For details, see www.r2ak.com.
Curious to learn more? Jake Beattie, Northwest Maritime Center's executive director, will talk about the race in two seminars at Strictly Sail Pacific in Richmond this week. The first will be on Friday at 4:45 p.m.; the second on Saturday at 11:45 a.m. "We're not sure if they know our race isn't strictly sail. Other than no motors it's not strict about much, really."
The bodies of Ria and Waldy Finke, a Dutch cruising couple on the Netherlands-based yacht Talagoa, were found floating off Isla San Andrés, Colombia, on April 1. Although owned by Colombia, San Andrés is off the east coast of Nicaragua.
The Finkes' sloop, a 48-ft steel Van de Stadt design, was found not far away, overturned on a reef minus her keel. As this point the Colombian navy does not suspect foul play. The extremely experienced cruising couple had left the Panama Canal on March 25.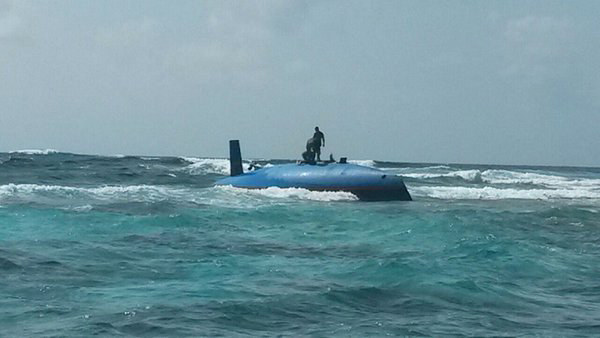 Singlehanded TransPac vet Steve Hodges of the Santa Barbara-based Islander 36 Frolic reports that the Finkes had been dismasted off Eureka in the fall of 2013 and subsequently spent about six months at the Svendsen's yard getting their mast replaced.
"My wife, Susan, and I had a wonderful time visiting with them at their home in the Netherlands in October of 2014," says Steve. "The last I heard from Waldy and Ria was late 2015 when they were in Chiapas, Mexico, dealing with an engine problem and getting ready for the Canal transit. They had so many plans for their time after getting Talagoa back to The Netherlands. I'm just sick at heart at the idea that they are lost."

Receive emails when 'Lectronic Latitude is updated.
SUBSCRIBE