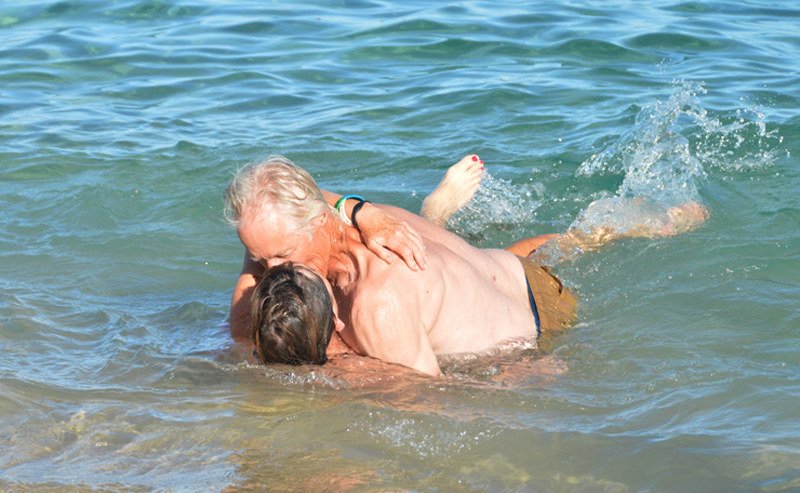 All that's left of the 22nd annual Baja Ha-Ha cruisers' rally from San Diego to Cabo San Lucas, with stops at Turtle Bay and Bahia Santa Maria, are the memories. But for the 424 sailors who finished the 750-mile course aboard 109 boats, what tremendous memories they are.
As the Grand Poobah for the 21st time, yours truly was told repeatedly what a "life transforming" experience it had been. Countless participants insisted they would be back for more in a future Ha-Ha.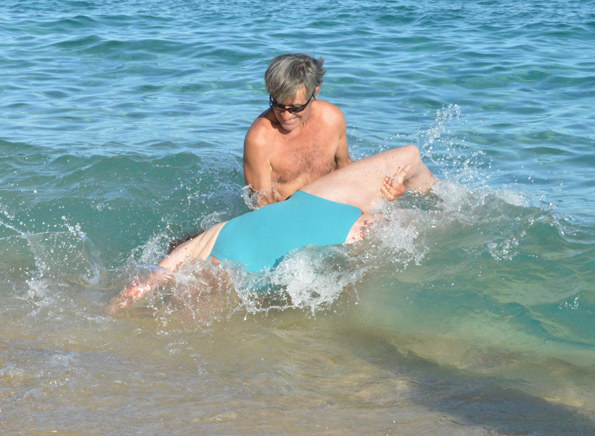 This edition of the Ha-Ha featured not only some of the warmest temperatures ever right out of San Diego, but some of the best sailing conditions. Even for the more 'cruisy' boats, there was great sailing on every leg. And on the third leg in particular, some boats had more wind than they needed, with gusts into the low 30s. This resulted in best-ever speeds for a number of boats, including Tom Wurfl and Helen Downs' San Diego-based Lagoon 42 catamaran Catatude, which hit 16.7 knots — under main alone.
The wind was consistent enough throughout the event for five skippers to achieve 'Soul Sailor' status for having sailed the entire way. They were Wurfl of Catatude, Mark Hall of the Stockton-based Colvin 34 schooner Del Viento, Jim Brainard of the Oxnard-based J/35 Brainwaves, Johnathan Mote of the Corona del Mar-based Jeanneau 42 Serendipity, and Patsy 'La Reina del Mar' Verhoeven of the La Paz-based Gulfstar 50 Talion, who sailed all the way for the ninth year in a row.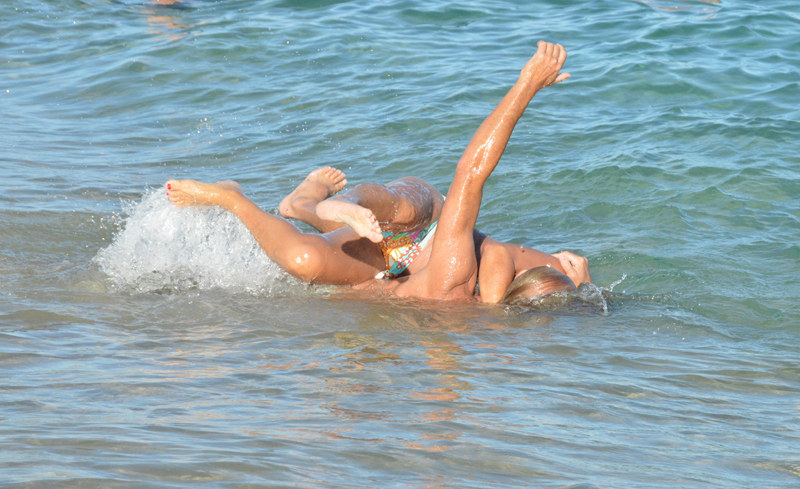 The last two events of the Ha-Ha were the Beach Party on Friday, featuring the lip-smacking, sand-in-the-orifices From Here to Eternity Kissing Contest, and Saturday night's award's ceremony at the beautiful parking lot of the IGY Marina Cabo San Lucas.
The winner of the new top award, the Spirit of Philo Hayward Award, was presented to Tom Carr, the 74-year-old skipper of the diminutive Mirror 19 sloop Bluebird. The very experienced skipper, who was given special dispensation for his boat, which is eight feet below the normal minimum length, not only handled the strong winds and big seas with aplomb, but he embodied the giving spirit of the late Philo Hayward, a Ha-Ha vet from 2000 whose bar and music studio in La Cruz became not only a major cruiser hangout, but a true Mexican-American community center that hosted many charities.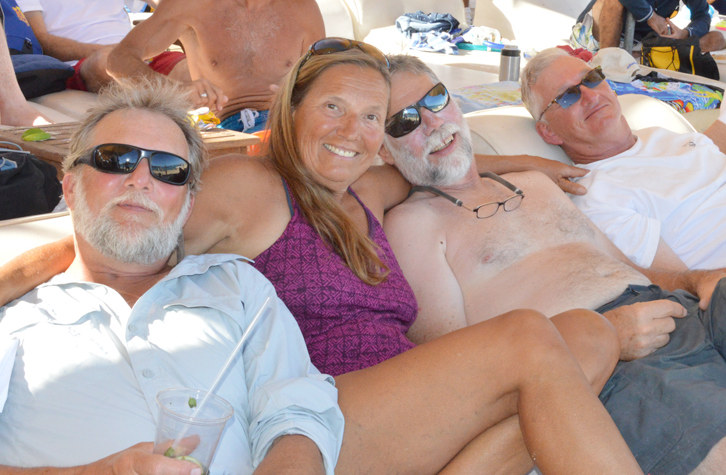 Carr delayed his start of Leg Two from Turtle Bay because a fellow Ha-Ha crew had gotten their anchor line snagged on something 35 feet below the surface. Tom stripped down to his tighty whities, pulled out a hookah device from somewhere in the tiny boat, and dove in. Tom, of course, was just one of many sailors who were happy to help others during the trip, be it with a tow, the loan of a battery, a mechanical fix — or a little lovin'.
Singlehanding is not permitted on the Ha-Ha so Tom did have crew. This was Nguyen Vuong, who had never sailed before. At the Awards Ceremony she told the audience that she'd been terrified at times, but after a suitable time to recover from this experience, she'd be ready to sail offshore again.
There were perhaps 20 participants who had sailed very little or not at all prior to the start of this year's Ha-Ha. Skipper after skipper told us how surprised they were at how quickly their first-time watch-standers caught on.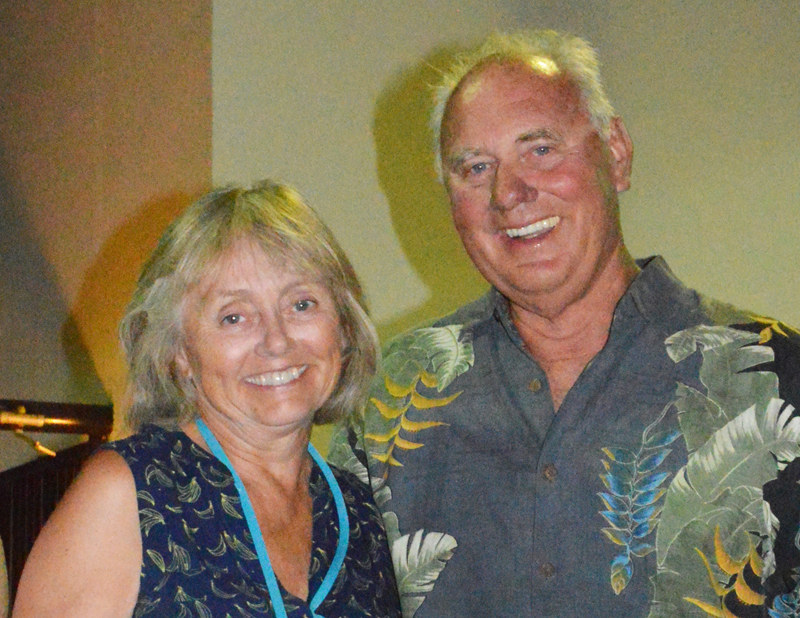 What's so great about the Ha-Ha? First of all, it's the antithesis of sitting on the couch and waiting to die. The Ha-Ha is two weeks of living life to the hilt, 1,440 minutes a day. There is great sailing under spinnakers, challenging jibes, landing big fish, sunsets, moonrises, screaming down waves, rocking at anchor, big cities, isolated anchorages, live bands, dolphins, whales, and all in all big adventure. Life is not about things like cars and houses, it's about experiences, and the Ha-Ha crams as many experiences into two weeks as is possible.
Second, it's the terrific people who make the Ha-Ha so great. By and large, sailors are an intelligent, adventurous, responsible lot, just the kind you want to bond with during experiences, be they out on the ocean, at a beach party, or on the dance floor at Squid Roe acting like children. Lord knows nobody wants to cruise in a 100+ boat group for long, but two weeks is just about perfect.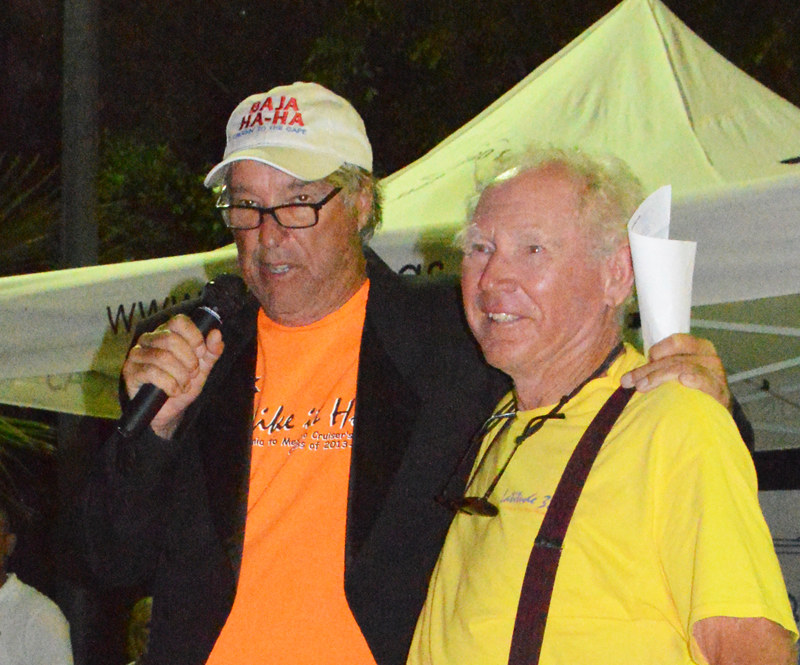 Third, except for Internet connections at Turtle Bay and Bahia Santa Maria, Ha-Ha participants were disconnected from the phony world of electronic devices and instead lived in the real world of nature. And it turns out that the real world of nature isn't so bad after all.
The Poobah is often asked how many more years he will lead the Ha-Ha from aboard the mothership Profligate. We're going to do it as long as we have crew as great as the 12 we had this year, as long as we have such great participants, and as long as we physically can. Except for some gimp knees this year, we were in pretty good shape, so we hope to Ha-Ha for years to come. And we hope you'll join us, because in our heart of hearts, we think you'll really enjoy it.
Receive emails when 'Lectronic Latitude is updated.
SUBSCRIBE