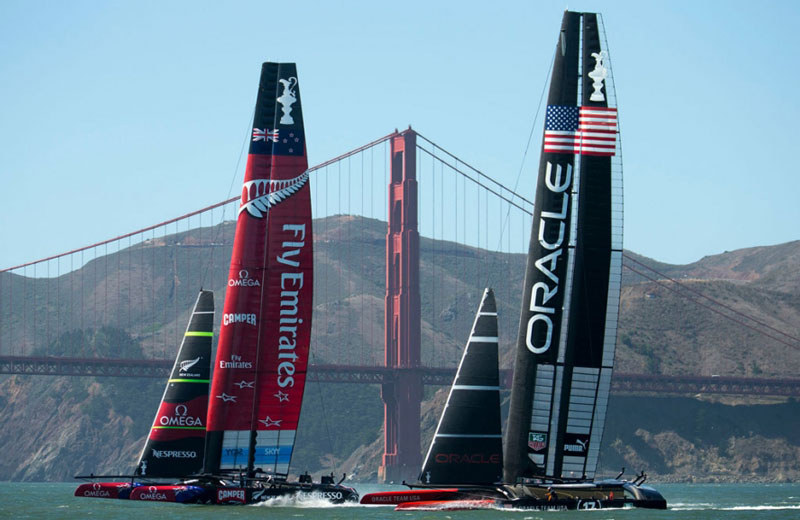 Is it a week-long April Fool's hoax or simply business as usual at the America's Cup Event Authority? You be the judge.
In a press release suspiciously dated April 1, the ACEA announced that, "The America's Cup teams have agreed to make changes aimed at significantly reducing costs for the 2017 America's Cup." Actually, four out of the six teams agreed. "Central to these changes is the introduction of an exciting new America's Cup Class — a wing-sailed, foiling catamaran between 45 and 50 feet… A majority of the current teams favored the new class."
The teams in favor of jettisoning the protocol for the AC62 are Defender Oracle Team USA and Challengers Artemis Racing, Ben Ainslie Racing, and Team France.
"The changes being made are to reduce the current costs and complexity which are barriers to new teams wishing to enter the America's Cup," said Iain Percy, the British team manager for the Swedish Artemis Racing. This move could encourage one or two more teams to sign up, but it could prompt one or two other teams to drop out.
Luna Rossa had this to say about today's announcement: "Team Luna Rossa Challenge is distinctly opposed to the proposal to change the Class Rule for the 35th America's Cup and therefore the boat that was previously accepted by all challengers on June 5th 2014. Luna Rossa does not believe that a sporting event should be disputed in a courtroom and does not intend to initiate a lengthy litigation process that would only bring prejudice to the event.
"If the principle of unanimity of all challengers required to change the Class Rule were not to be respected, Luna Rossa will be obliged to withdraw from the 35th America's Cup. Team Luna Rossa trusts that the Defender will quickly announce a public clarification, also to avoid jeopardizing the organization of the America's Cup World Series – Cagliari – Sardinia event planned to take place from June 4 to June 7, 2015."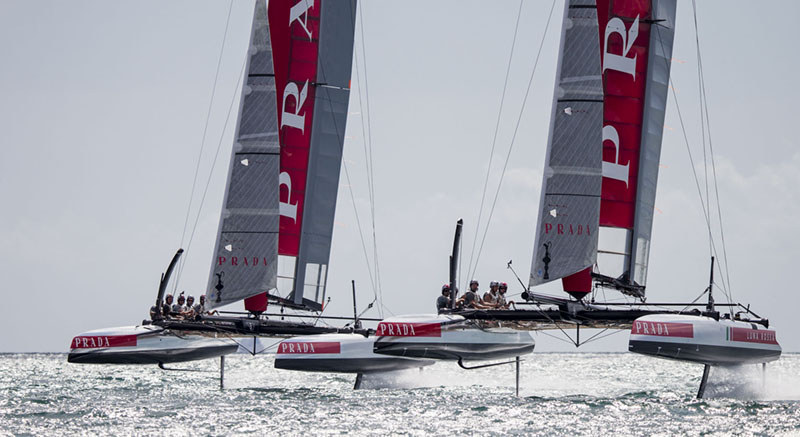 Apparently the same majority has also now indicated a preference that all of the racing in 2017 be conducted at a single venue, Bermuda. Which brings us to New Zealand. Or, apparently, not. Auckland was to host the America's Cup Qualifiers. ETNZ CEO Grant Dalton said, "Emirates Team New Zealand have filed an application to the America's Cup Arbitration Panel in the belief that ACEA has breached their signed agreement and protocol obligations by discarding Auckland." Pending resolution of that issue, ETNZ is still in the game.
Receive emails when 'Lectronic Latitude is updated.
SUBSCRIBE