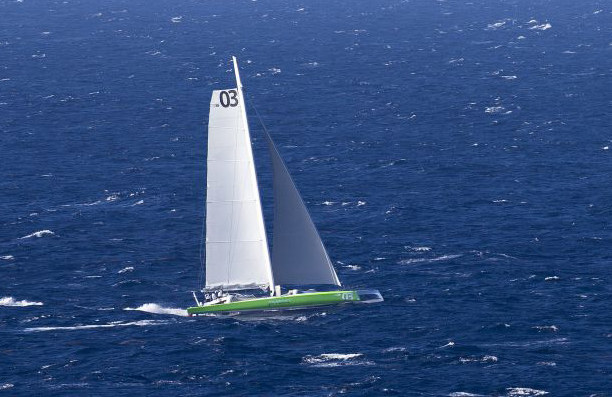 The need for sailing at extreme speed under sail has apparently taken a powerful hold on Lloyd Thornburg, Latitude's friend from Newport Beach, St. Barth and Santa Fe. Yesterday Team Phaedo introduced a new addition to their stable, the MOD70 Phaedo3, for Monday's start of the RORC Caribbean 600. Thornburg told the press he'd secretly been trying to put together a MOD70 project for the last two years.
Phaedo3 will be joined at the Antigua starting line of the Caribbean 600 by San Franciscan Peter Aschenbrenner's Nigel Irens 63-ft trimaran, Paradox. Both trimarans have a chance to break the course record of 40 hours, 11 minutes set by the ORMA 60 Region Guadeloupe in the inaugural race. As Paradox is a half racer, half cruiser, and Phaedo3 is an all-out racer, the latter has the much better shot at the record.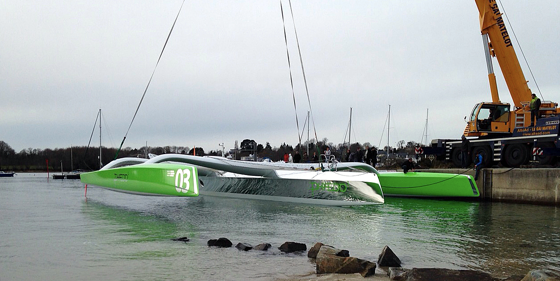 Both trimarans were built as tamed-down versions of the wildly fast and fragile ORMA 60 trimarans. But it certainly hasn't seemed to limit their performance much. We sailed aboard Thomas Siebel's Orion, the only MOD70 on the West Coast, one afternoon on Banderas Bay. In winds of about 20 knots, the trimaran was screaming along at up to 34 knots. We couldn't believe it.
That's nothing compared to what Orion crewmembers tell us the MOD70 has done on San Francisco Bay, namely hitting 44 knots! If we're not mistaken, that's just a tad faster than was achieved by any of the 72-ft America's Cup 34 catamarans. And unlike the America's Cup cats, MOD70 tris aren't foilers. Then, too, one of the MOD70s flipped in a moderate breeze during a race off Ireland. The video for that is all over the Internet.
Phaedo3 is MOD70 #3, previously known as Fonica when it was campaigned by the great Michel Desjoyeaux. He will be along for the Caribbean 600. The rest of the all-star crew will consist of Brian Thompson, Sam Goodchild, Pete Cumming, Sam Wooga Bason, Warren Fitzgerald and Romain Attanasio.
In just six short years the Caribbean 600, which starts and finishes in Antigua and weaves among a number of islands, has arguably become the world's best middle distance ocean race.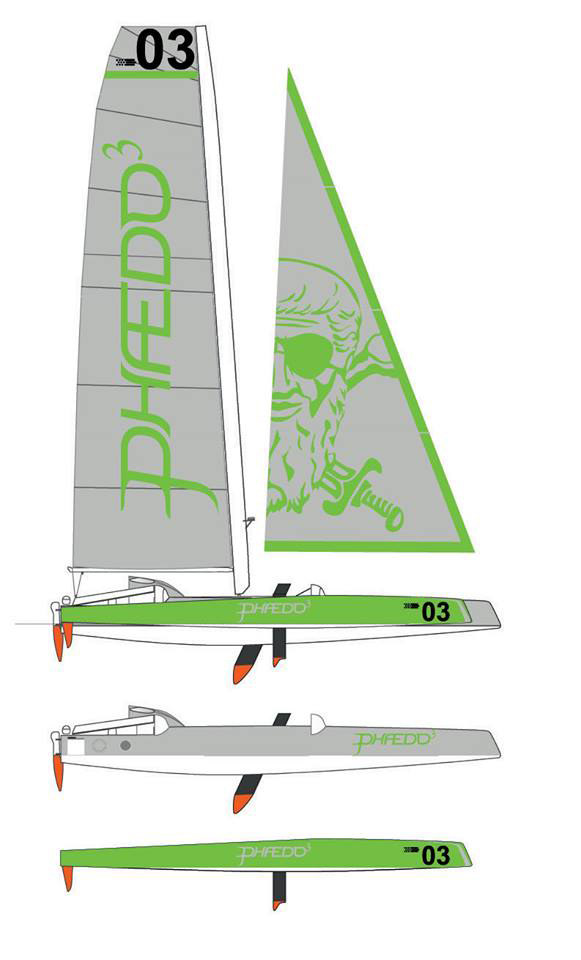 Latitude readers may remember that Thornburg and crew did an incredible 427 miles in 24 hours during the 2013 Transpac with his orange Gunboat 66 Phaedo, a legitimate cruising catamaran complete with a pizza oven.
Unfortunately, the mast came down the following day in rather mild conditions. Over the next 18 months, she got a fabulous new rig and an extensive makeover in Newport Beach, an area that Lloyd has found to his liking. Lloyd is not new to California, having attended the Art Design College in Pasadena. During that time he sailed a Soling, if we remember correctly, out of Marina del Rey. He's into a different world now.
The addition of Phaedo3 to Team Phaedo instantly makes Thornburg, who is only in his mid-30s, one of the bigger international players in high speed ocean racing. Good luck, guys!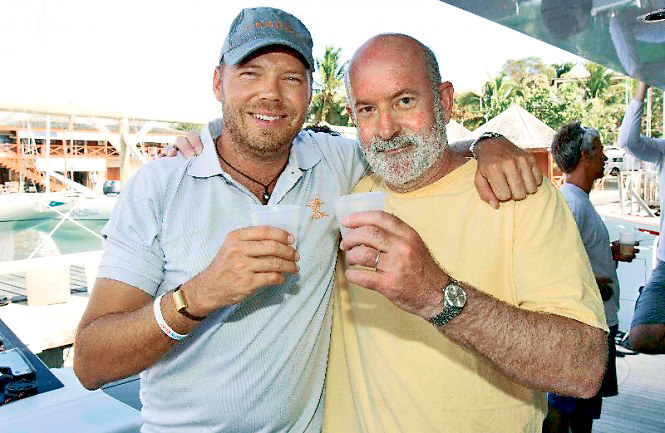 Not to be overlooked is the introduction of George David's daring new Rambler 88, which replaces his Rambler 92 and Rambler 100. It will be a warm-up for her Voiles de St. Barth match-up with Jim Clark's reportedly $100 million 100-footer, Comanche, which made her debut in the Sydney to Hobart Race.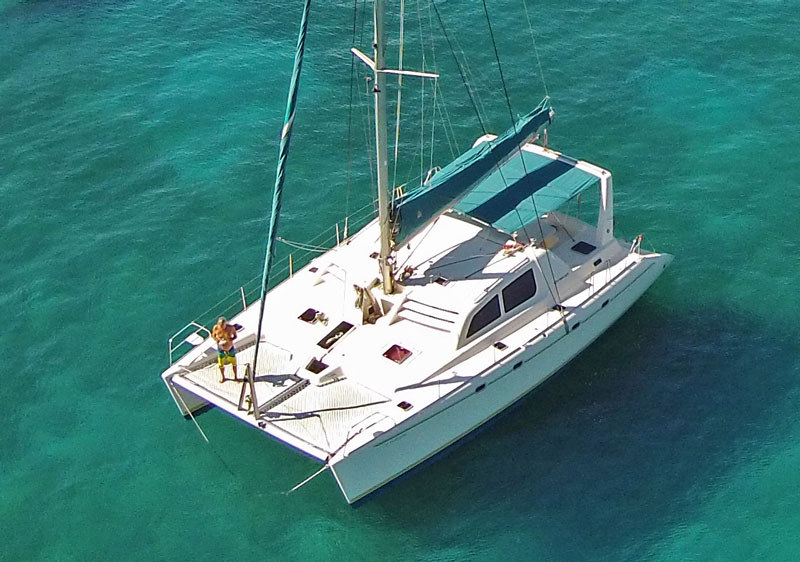 With our Leopard 45 'ti Profligate coming out of the yacht management program at BVI Yacht Charters in July — there are still a few dates open in June — we've been thinking about our options. One of them is to keep the cat and take on a 50% partner. We've received letters from folks suggesting this is a good idea, but also from others who report that boat partnerships have a high rate of failure.
So we're interested to hear if you've ever been in a boat partnership, and how it has worked out. Based on your experience, do you have any tips? It makes no difference what kind of boat was involved or even where. Email your response to Richard.
Receive emails when 'Lectronic Latitude is updated.
SUBSCRIBE