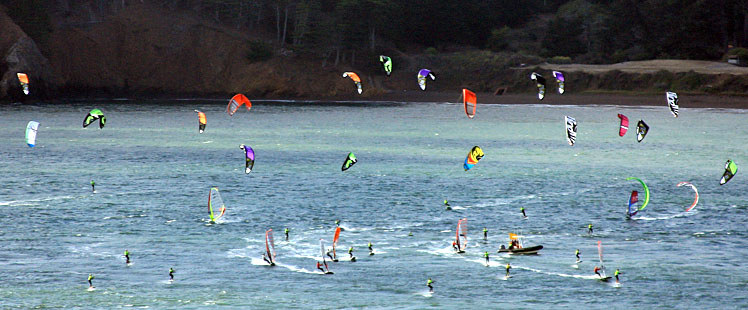 Conditions too rough for most players left the field open to the bravest (or most foolhardy) competitors in yesterday's Ronstan Bridge to Bridge, a dash from the Golden Gate Bridge to the Bay Bridge at 5:30 p.m. The race is a 'counter' for St. Francis Yacht Club's 18-ft Skiff International Regatta, and the 18s are joined by windsurfers and kiteboarders.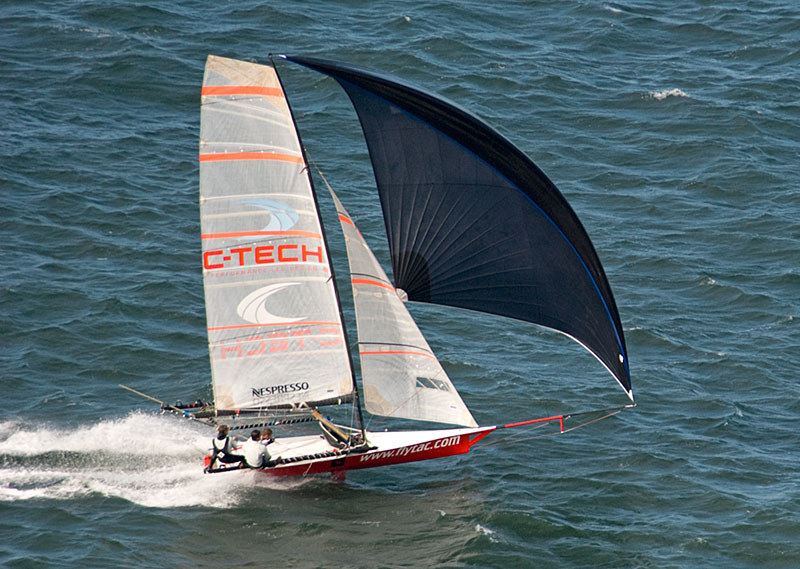 The wind and ebb current built so much that the afternoon's race in the Aussie 18 regatta was canceled. Only two skiffs answered the call for the evening's run on the lumpy whitecaps – both of them skippered by young men who've spent their lives racing on San Francisco Bay. But neither David Liebenberg's Only 18 or JV Gilmour's Flytac was able to complete the course. "You gotta try," Liebenberg said.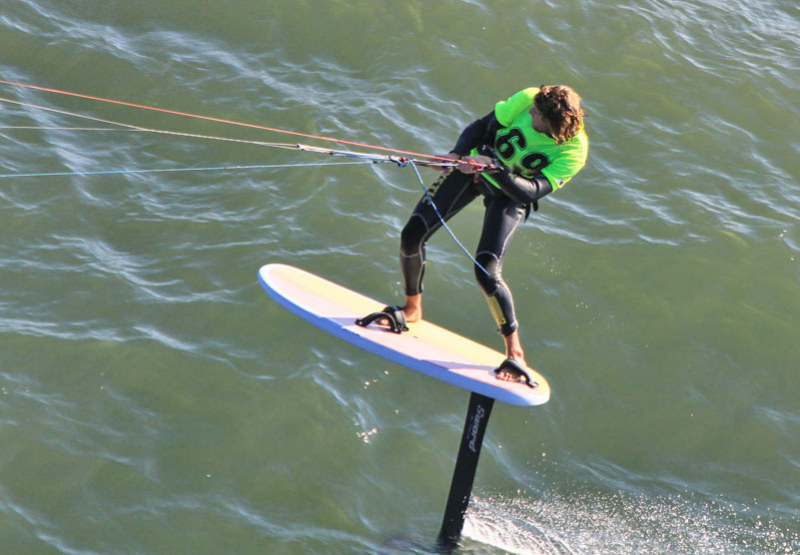 "It was a crazy, survival type of day," said Johnny Heineken, another young local sailor. The kiteboarding phenom hyrofoiled his way to another victory yesterday. "This was the gnarliest year ever." He crashed within 100 yards of the finish, but still finished well ahead of the next four kiteboarders.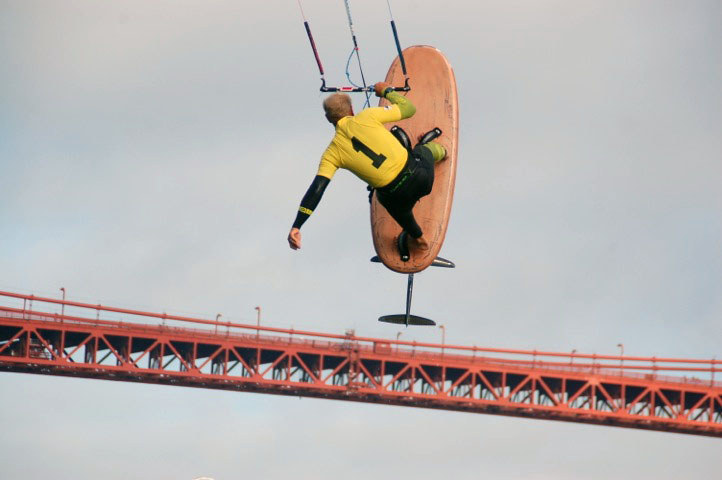 "Sailing the Bay is the best," said Xavier Ferlet, the first windsurfer to finish, "I drove here today, all the way from LA, for a 20-minute sail!"
In recent years the smaller craft have been joined by one or two larger sailboats. This year's token big boat was Peter Stoneberg's ProSail 40 Shadow. "We hit one wave so hard that we stuffed the bows beyond the crossbeams and our port rudder started spinning on its shaft," said Stoneberg. "Fortunately [my crewman] Kyle sprung into action and disconnected the shaft connects the two rudders, and we were able to limp home using only the starboard rudder. Without that problem we almost certainly would have beat Johnny – not!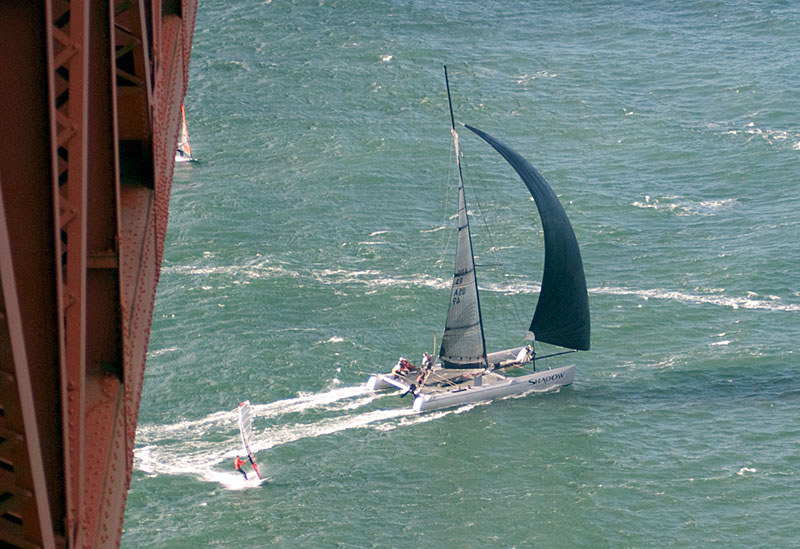 "By our calculations the apparent wind with current was 33 knots," estimated Stoneberg, "or roughly 50% higher than the wind limit for last summer's America's Cup. What are we going to do for fun today? I love San Francisco Bay!"
The 18-ft Skiff International continues today and Saturday. See www.stfyc.com.
Receive emails when 'Lectronic Latitude is updated.
SUBSCRIBE