With more than two months still to go in the Eastern Pacific — meaning the Pacific Coast of Mexico — hurricane season, it's already been a pretty epic year. So far there have been 14 tropical storms, including nine hurricanes. But the thing that really impresses us is that there have been three Category 4 and two Category 5 hurricanes, the latter being the most powerful hurricanes on the scale.
The Southern California coast is currently getting pounded by epic surf generated by Hurricane Marie, which has peak winds of 140 knots. To keep things in perspective, 140 knots has four times as much force, not just double, as does 70 knots. And 70 knots is a heck of a lot of wind.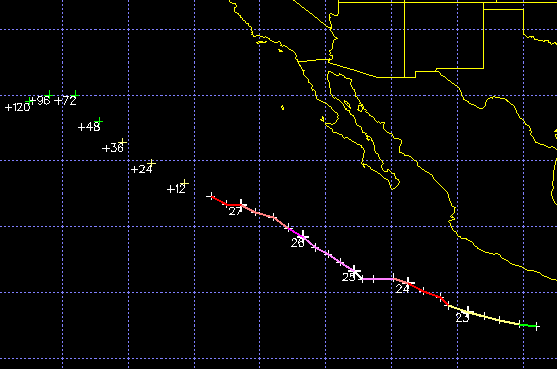 Marie has been generating tremendous waves for the Southern California coast. Forecasters were calling for waves up to 25 feet. We've never heard a forecast like that before. But we did see a photo of Laird Hamilton surfing a huge wave to the east, not west, of the Malibu Pier. The pier itself had to be closed due to surf damage.
But if you want to see something really cool, check out this video. It shows some ballsy boogie-boarder taking the wipe-out of a lifetime at The Wedge, which is the west side of the Newport Jetty. The crowds have been so great to watch the action that traffic was reportedly backed up for two hours.
The great thing about this season's major Eastern Pacific hurricanes is that none of them have come close to land. Let's hope it stays that way.
"USGS shows the red dot right under our building," said Napa Valley Marina co-owner Tom Giovannoni of Sunday morning's 6.0 earthquake that destroyed several buildings in downtown Napa. The marina, which includes a lot of dry storage and a boatyard, is located southwest of town.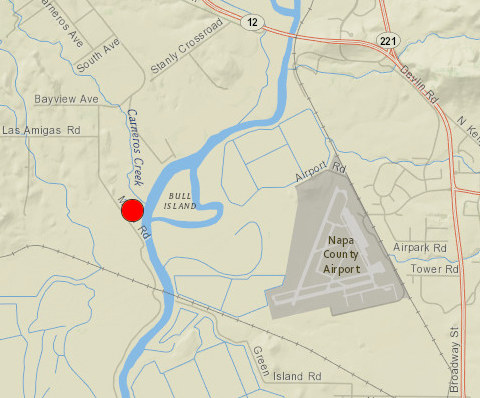 The marina building suffered some cracked drywall but no major damage. However, like many Napa businesses, they lost a lot of wine – as well as paint and hardware – which tumbled off their store shelves.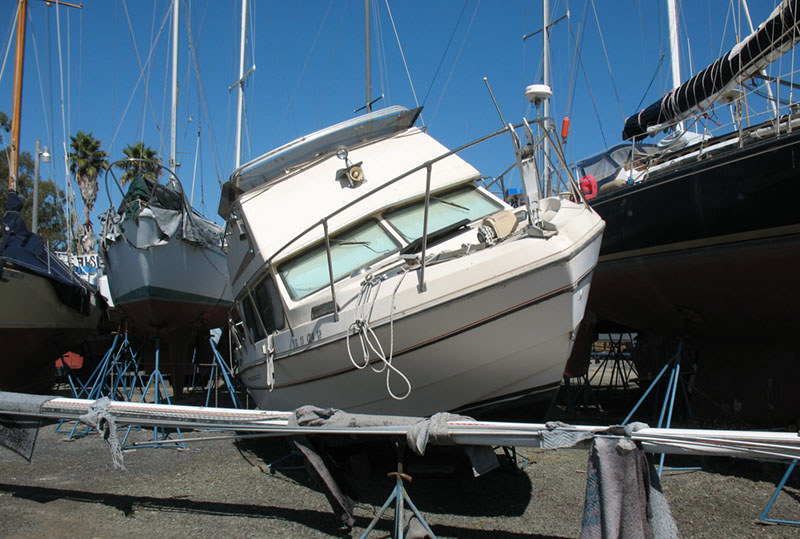 Tom reassures customers that all the sailboats are fine, as are the docks and the boats in the water. A few aluminum herring boats fell off their blocks but suffered little harm. "My computer, which was on the floor, flipped 180 degrees," said manager Kirby Long. "I don't know how it could do that."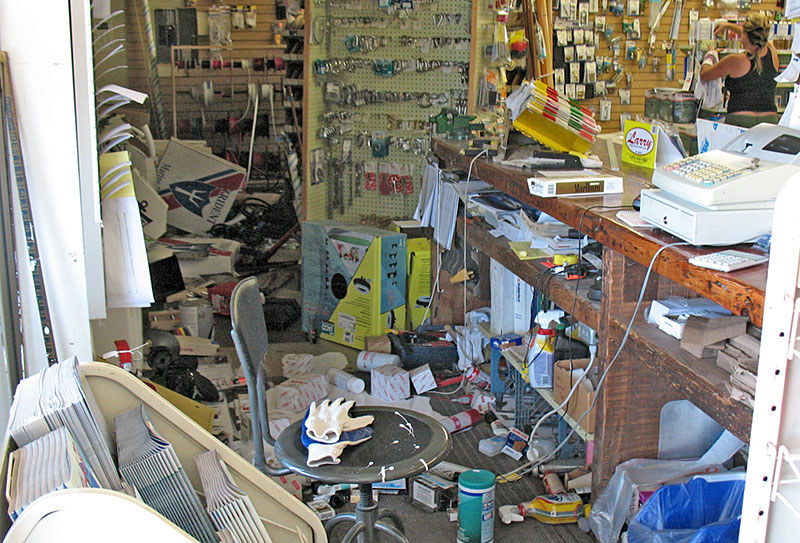 Despite ongoing, somewhat startling aftershocks, the power's back on, the phones and the well are working, and Napa Valley Marina is open for business as usual.
Receive emails when 'Lectronic Latitude is updated.
SUBSCRIBE