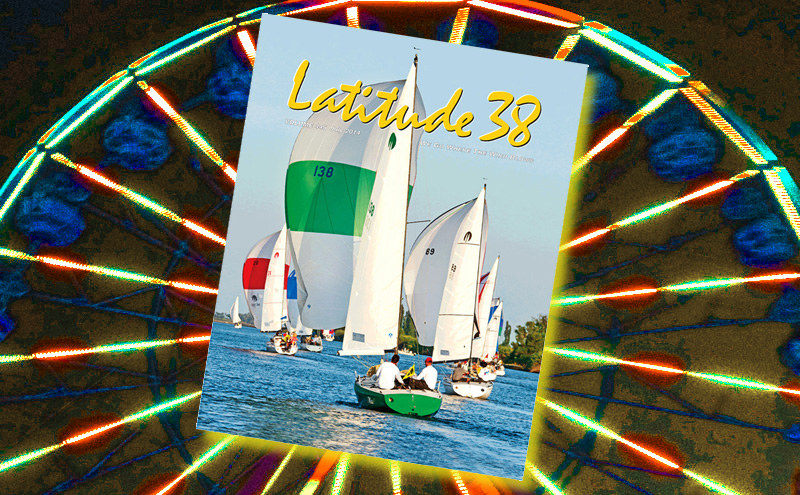 With any luck, you'll have plenty of time to relax during the long Fourth of July weekend, and we hope you'll use some of that time to catch up on all the latest sailing news in the pages of Latitude 38. The July issue was distributed yesterday throughout the Bay Area.
In it, you'll find our usual mix of racing, cruising and recreational sailing news from the Bay and beyond. Our features this month include a Pacific Cup Preview, a recap of the Master Mariners Regatta, an inside look at SSB radio and sat phone communication options, and a look at the trend of young sailors unplugging from the mainstream to do a year or two of cruising while they are young, fit and unattached to kids and mortgages.
In our Sightings section we'll explain the new AC62 class rules for America's Cup 35, celebrate the relaunch of the 1885 sloop Freda, and much more. So before heading down to your boat — or out to your hammock — stop by your favorite marine retailer and grab a copy of the July mag. We think you'll be entertained by what you find inside it. And remember, you can always download the entire magazine, or read it online here.
NO LEC LAT FRIDAY: Even the trolls of Latitude's editorial dungeon will be taking a little R&R this weekend, so there will be no 'Lectronic Latitude posting for Friday.
Receive emails when 'Lectronic Latitude is updated.
SUBSCRIBE