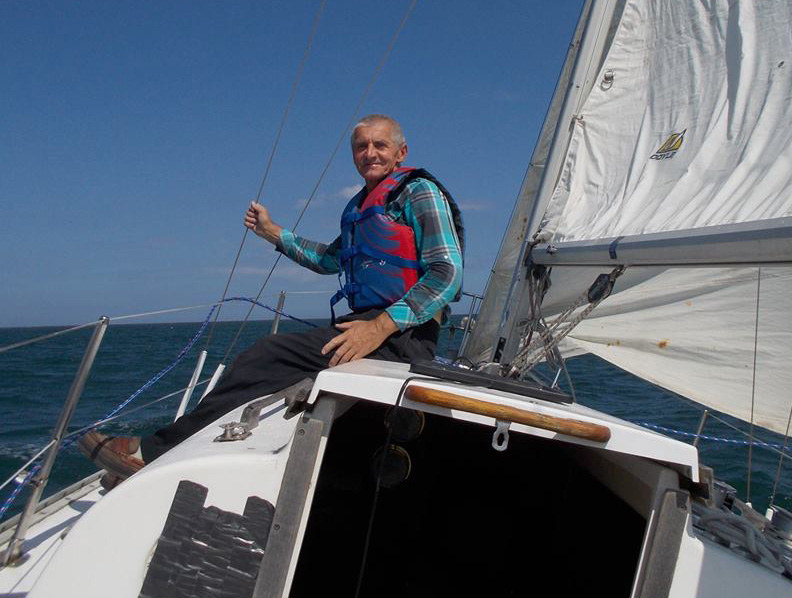 Rimas Meleshyus is not your typical bluewater voyager. In fact, some people think he must be crazy because he is absolutely determined to singlehand around the world in a San Juan 24 daysailer named Pier Pressure. As ill-advised as that may sound, we've got to hand it to Meleshyus — who arrived under the Golden Gate Friday from Hawaii. In a world full of bullshitters, he backs up his grand plans with action.
Having departed Hilo, Hawaii February 8, the naturalized Russian immigrant slowly plodded across the Pacific to the Bay — a voyage of at least 2,200 miles — with only the most rudimentary equipment and virtually no creature comforts.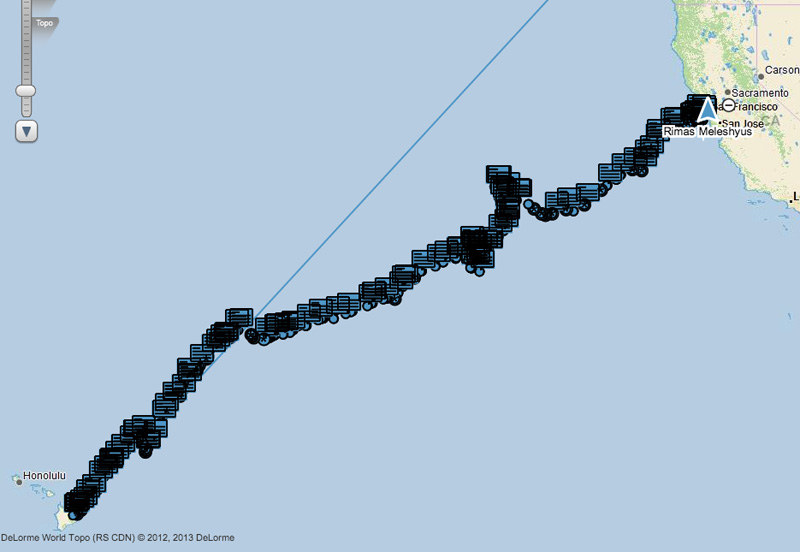 The passage took him 56 days, but that wasn't his longest nonstop trip since beginning his odyssey in 2011. On his previous trip he was offshore for 84 days, finally making landfall in Hawaii sailing under a tiny jib after jury-rigging three broken shrouds.
What could possibly motivate such seemingly masochistic adventures? In a word, freedom. Having grown up in the repressive climate of the Soviet Union, he claims that he always wanted to get out and experience the wider world. In 1988 he made his move, taking political asylum, somewhat ironically, in the Iranian Embassy in Moscow. After eventually fleeing to the West, he bounced around to New York and St. Thomas, then somehow ended up as a Japanese tour guide in Guam — he speaks seven languages. It may have been during his seven-year stint in San Francisco (after Guam) that he became enamored with sailing, although he didn't begin his self-training until buying a previous San Juan 24 in Alaska.
With no sponsorship and very little money, Meleshyus has been helped along the way by the serendipitous generosity of strangers such as Bay sailor Jean Mondeau, who is currently rerigging Pier Pressure for free in addition to facilitating other upgrades. Amazingly, Mondeau met Rimas 22 years ago while stationed in Guam with the US military.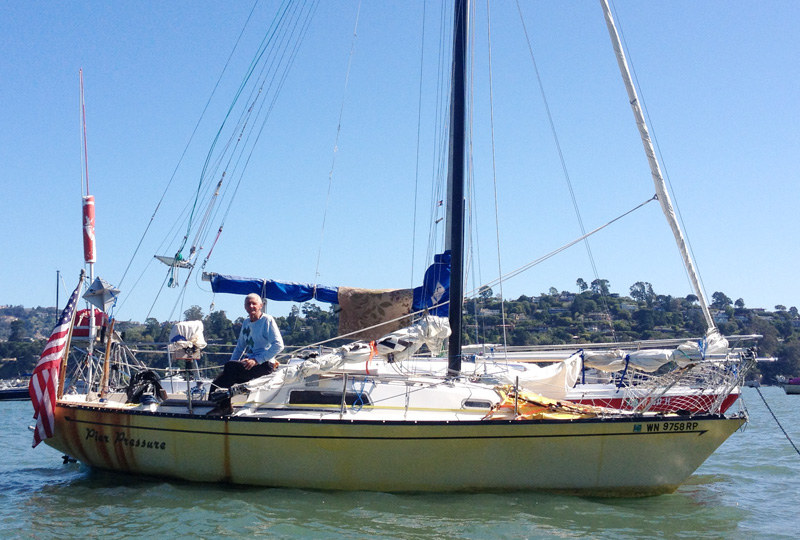 Like others who've helped Meleshyus along the way, Mondeau and his helpers don't mean to encourage the stoic Russian in his seemingly impossible plan, but since there is no talking him out of it, they are at least trying to give him a fighting chance at survival. If Meleshyus ultimately fails to complete his lap around the planet, at least he'll know that he did so exercising his cherished right of personal freedom.
We'll have more on this unique voyager in the May edition of Latitude 38. In the meantime, if you want to learn more about him, check out his facebook page, where you'll notice his boat always flies a large American flag — symbolic of the freedom his US citizenship gives him. Donations to the cause can be made here.
Receive emails when 'Lectronic Latitude is updated.
SUBSCRIBE