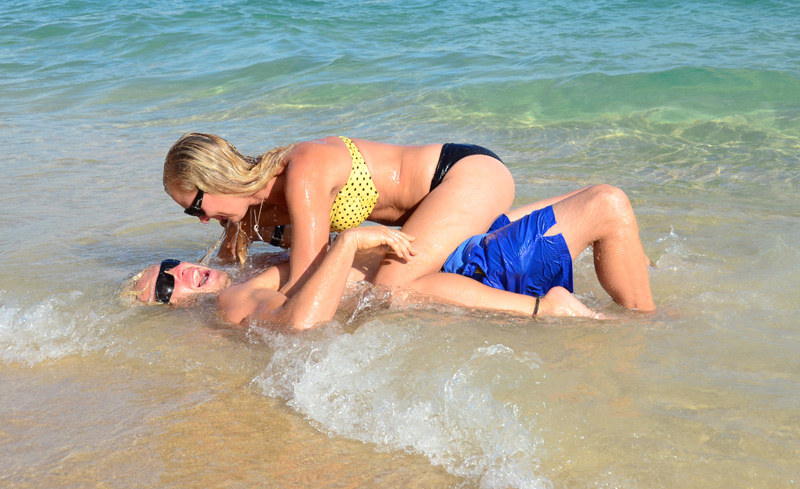 The From Here to Eternity Kissing Contest is a much-loved tradition at the annual Baja Ha-Ha beach party in Cabo San Lucas. The idea is to imitate the passionate embrace between Burt Lancaster and Deborah Kerr that helped to make the film From Here to Eternity an enduring favorite.
Unfortunately that famous black and white flick was made in 1953, so most contest participants have never actually seen it. But as you'll see here, they use their imaginations.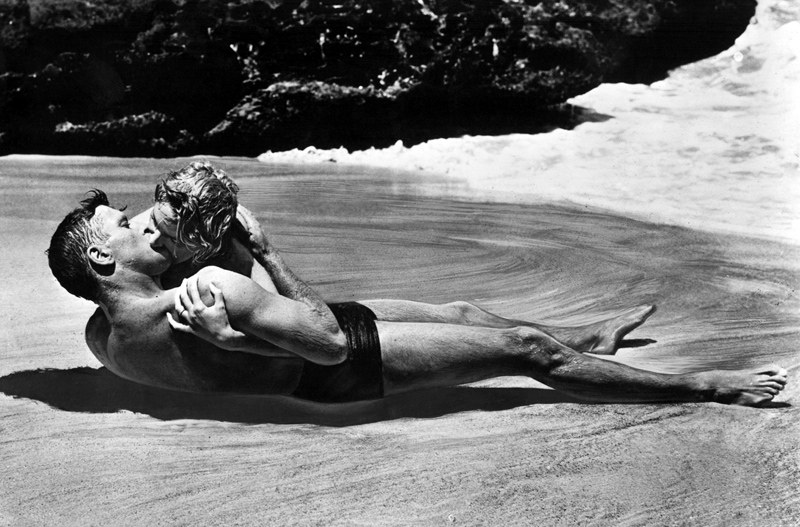 In the film, Lancaster and Kerr embrace and lock lips on a Hawaiian beach just above the shore break, where foamy wavelets barely spash across them. The classic mistake that uninitiated smoochers make is this: The guy will lift his lover in his arms, stroll out into chest deep water and plop her into the surf where she's lucky if she doesn't swallow a gallon of sea water. Needless to say, the whole exercise can be pretty hilarious.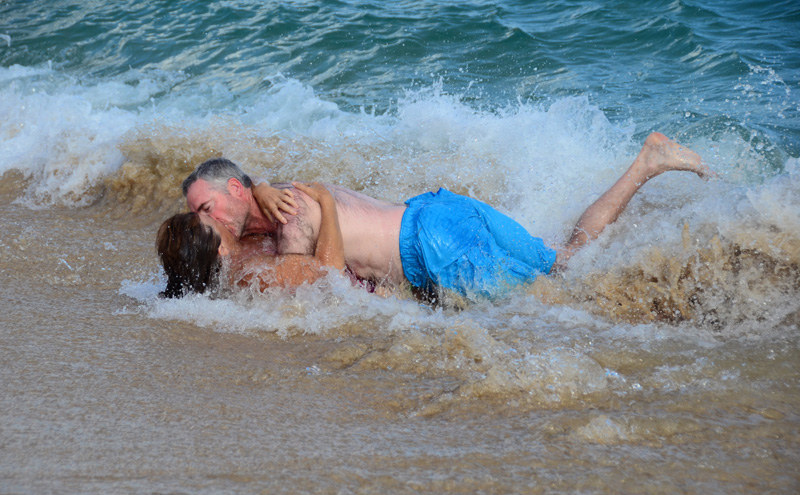 Those who get it right, though, draw huge applause from the fleet, and might even get their photo published in the December 1 edition of Latitude 38. That's where you'll find a complete recap of the 20th edition of the San Diego-to-Cabo cruisers' rally. Look for it at your favorite marine outlet or on the website, where you can download it for free.
"I think a young Coastie can be forgiven for not knowing where Hospital Cove is because s/he may never have heard the name before," writes Tony Johnson, who sails his Catalina 22 Whisper out of San Francisco. Johnson is referring to Max Ebb's October article on radio etiquette, where Max writes: I remember listening in (on Channel 16) one time when a boat was on fire right in Hospital Cove, and the kid on the Coast Guard radio didn't even know where that was.
"For years I'd wondered about the location of Hospital Cove on Angel Island," Johnson continues. "No one I spoke to seemed to know for sure where it was. It was listed on page 10 of your tide book under 'Locations for Current Differences from the Golden Gate' but it didn't appear on the chart.
"With some modest research, I discovered that the name of this cove was officially changed to Ayala Cove in 1969. In 2011, I informed NOAA's National Ocean Service, the federal agency that is responsible for tidal data, of the change and, notwithstanding the government's reputation for red tape and dawdling, within a day or two they had updated their online database to reflect the correct name. However, the tide books we commonly use are printed by private companies, not the government, and I was unaware that they don't automatically download the new data from the NOS. So when the 2012 books came out, the old name was still there. I alerted the publisher, San Francisco's Tidebook Company, and lo and behold, the 2013 volume finally displayed the correct name, 44 years later."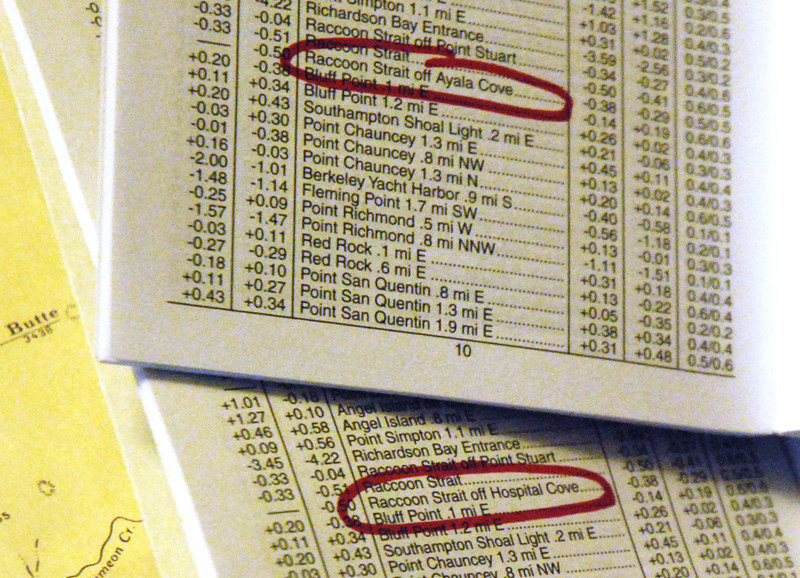 It's nice to see local sailors keeping tabs on the government, and good on Johnston for following through to help all sailors correctly ID Ayala Cove. And who would think the government could work so quickly!
The banking group Mirabaud is once again sponsoring this year's Yacht Racing Image Contest, and it looks like some local shutterbugs are up for the grand prize.
San Francisco's Abner Kingman has long been a star on the local sailing photography scene, and this year had the opportunity to work for the America's Cup Event Authority, where he took one of the most iconic shots to come out of the event (you might recognize it as the cover to the October issue of Latitude).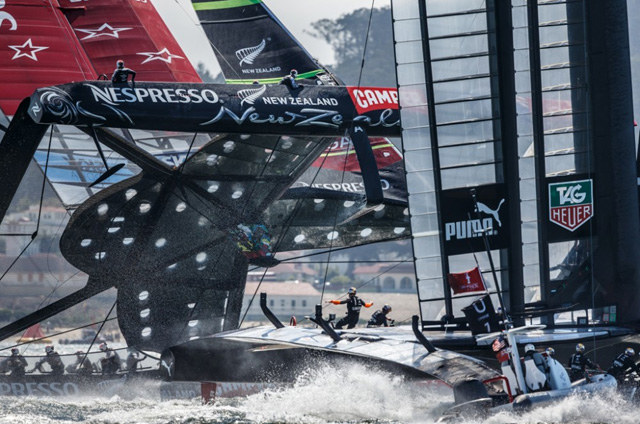 Ellen Hoke, who has shot and reported for Latitude in the past, is a San Francisco photog but she travels around the world shooting sailing events. She also donated her mad skills to last month's Leukemia Cup Regatta as the event's official photographer.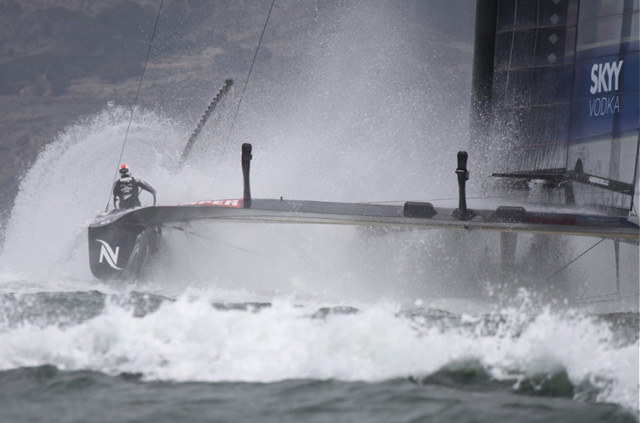 Sausalito's Jan Pehrson has also had photos featured in Latitude, as well as other national and international sailing magazines. An accomplished racer, she's also a youth sailing instructor and USCG-licensed captain.

Jen Edney's bio says she hails from Nebraska, but Jen has spent a fair amount of time in California. She really came into her own while covering Zac Sunderland's circumnavigation attempt, but has since also had photos of Ronnie Simpson's wounded vet sailing clinic published in Latitude.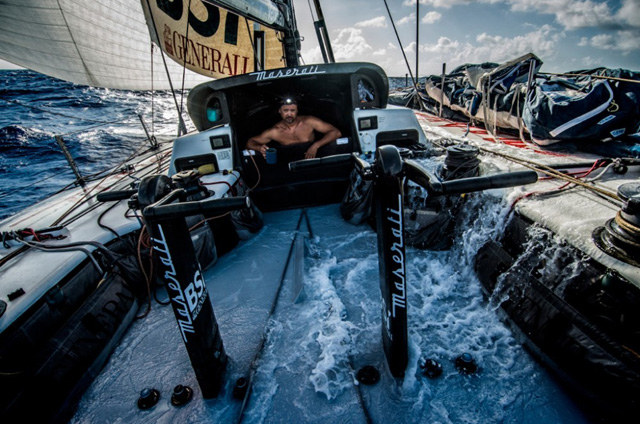 Of course such luminaries as Onne van der Wal, Christophe Favreau and Yvan Zedda are among 70 contestants, but we sure would love to see one of our local stars take home the 'Public Prize', which is decided by popular vote on the contest's website (you must have Facebook to vote; click the photos above to vote for them). Winners will be announced at the World Yacht Racing Forum on December 11 in Gothenburg, Sweden.
Receive emails when 'Lectronic Latitude is updated.
SUBSCRIBE