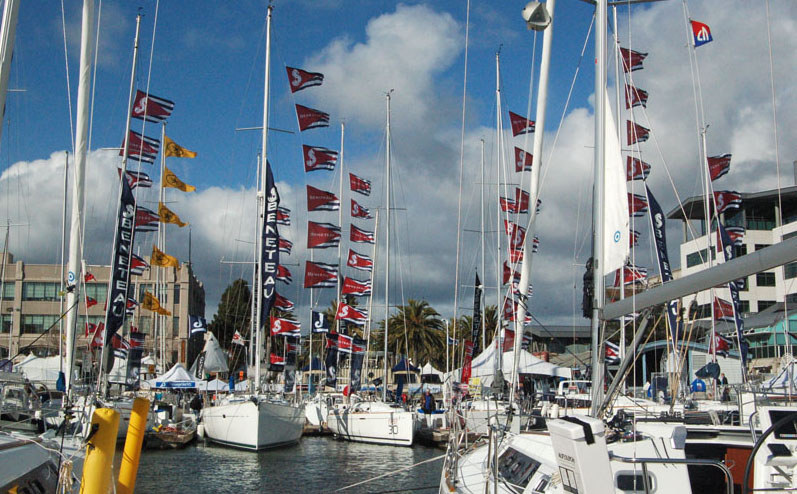 Got plans for the weekend? If they don't include at least one trip to the Strictly Sail Pacific boat show at Oakland's Jack London Square, you'll be missing out on all sorts of fun, plus free nautical education on a broad range of topics and discount pricing on all categories of marine merchandise.
The four-day show, which is the largest sailing-only show in the western U.S., began yesterday and runs through Sunday. In the April edition of Latitude 38 magazine you'll find a Show Planner which will help you map out a game plan for your visit. As you'll see, there's so much going on — from free boat rides to seminars on everything from cutting-edge electronics to yacht chartering — that a few minutes of pre-planning will be time well spent. (See complete seminar and exhibit info on the show site also.)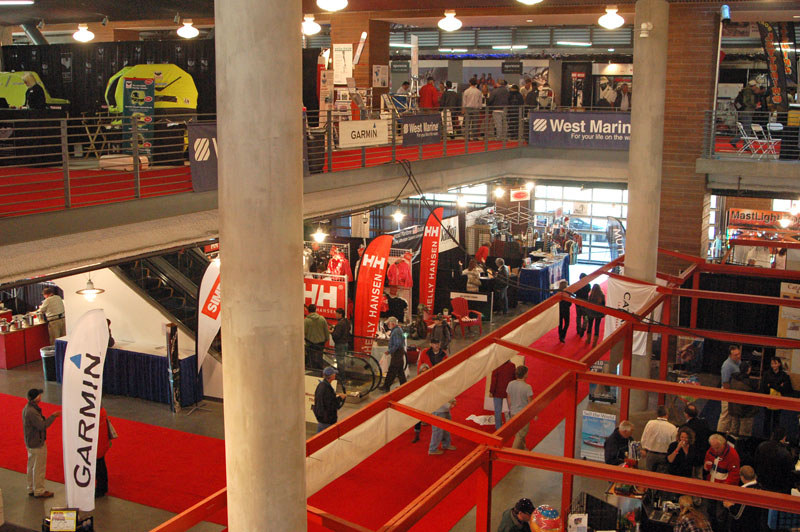 One of this year's unique highlights will be the America's Cup Pavilion, where you can learn all about the upcoming AC 34 events, meet competitors from Oracle Team USA and Artemis Racing, and take a close look at the genuine America's Cup trophy (Saturday and Sunday only). At the Pavilion you can also learn about the Red Bull Youth America's Cup, which will take place mid-summer between the Louis Vuitton challenger series and the AC 34 finals, with 19- to 24-year-old sailors fleet racing AC45 catamarans! Should be great fun.
With dozens of new and nearly new boats to view, 110 seminars to chose from, and myriad experts to question, you may want to make multiple trips to the show. And don't forget to check out Latitude's rally seminars: 'Baja Ha-Ha How-To', today and Saturday at 3:30-4:30 p.m. in E Pavilion, and 'Tahiti & The Pacific Puddle Jump' at 4:45 Saturday in the same venue.
Another enticement to drop whatever you're doing and head to the show today is the Latitude booth party (#219-21) at 6 p.m., where magazine staffers will be doling out beer, wine and snacks to all comers. Although it's slated as a Baja Ha-Ha, Pacific Puddle Jump, Delta Doo Dah, SoCal Ta-Ta and West Coast Circumnavigators' Reunion Party, everyone is welcome, even non-sailors. Hope to see you there. Cheers!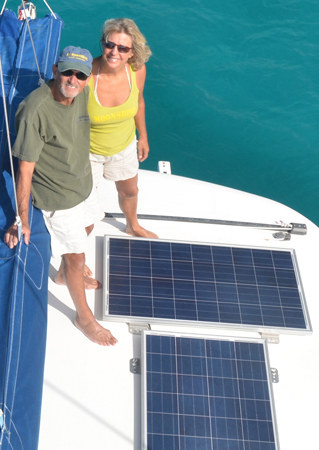 Southbound Solar specializes in solar solutions for sailors — say that three times fast! — and sometimes we end up with extra panels after ordering in bulk. We currently have a handful of 120-watt polycrystalline panels ready to deliver to your boat today. Save $50 by taking these extras off our hands for $349 each!
Email or call Rob at (503) 490-3305 with any questions. See you tonight at Latitude's booth party!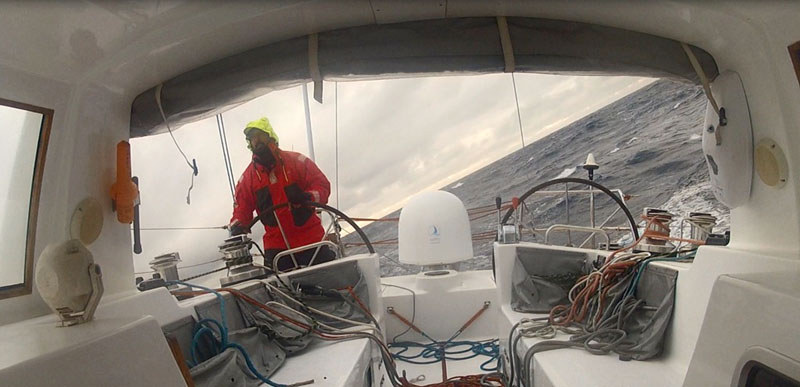 Even as we were writing about one benchmark Asian circumnavigation, another one was not even on our radar. On Saturday, Abhilash Tomy, a Lieutenant Commander in the Indian Navy, became the first Indian to circumnavigate – solo, nonstop and unassisted – just two days after the first solo Chinese circumnavigator, Guo Chuan, completed a similar voyage (see last Friday's 'Lectronic for that story).
Tomy, a maritime reconnaissance pilot, set sail from Mumbai on November 1 aboard the 56-ft INSV Mhadei, which was built for the Indian Navy. He returned a national hero, to a welcoming ceremony led by India's president, Pranab Mukherjee. Tomy told the Indian press that he had fulfilled a dream he'd held for 14 years — and took four years of preparation. For more, see Tomy's blog at www.sagarparikrama2.blogspot.com.
Receive emails when 'Lectronic Latitude is updated.
SUBSCRIBE