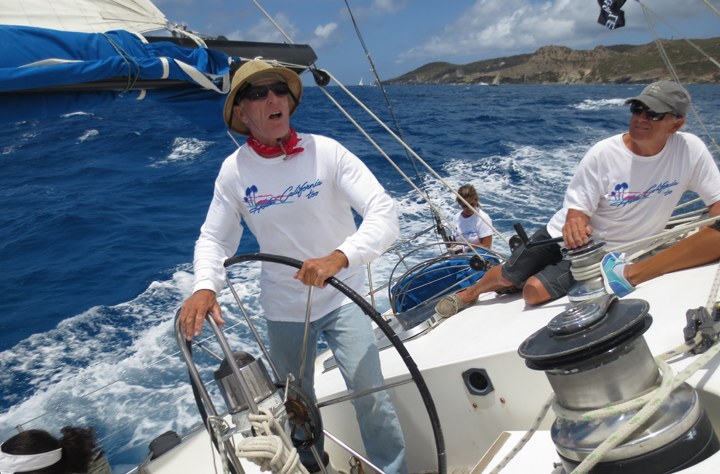 The fourth St. Barth Voiles is now in full swing, and it is swinging. Monday night the Fabulous Johnson Blues Band played for the opening night party, and they were as advertised — fabulous. And the free canapes were plentiful and delicious.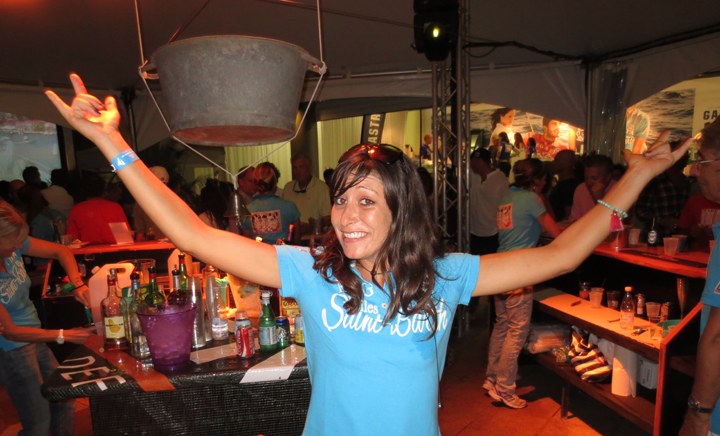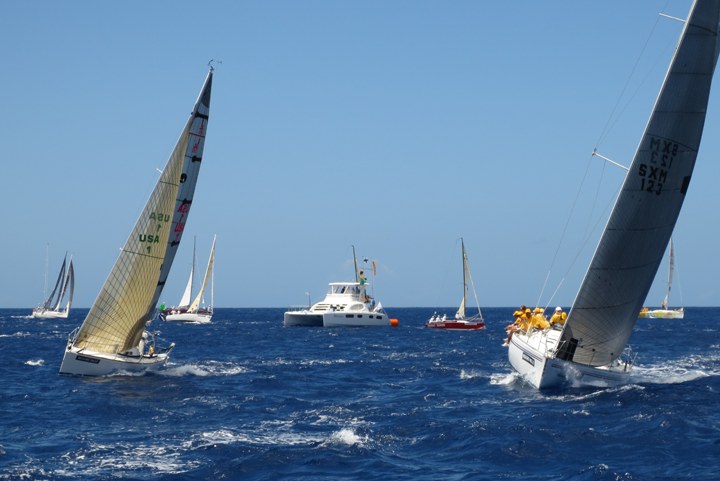 Yesterday's 18-mile first race featured everything from bright sunshine to drippy squalls, with mostly 12 to 17 knots of wind. But most of the day the 65-boat fleet saw ideal Caribbean sailing conditions. Somehow we found ourselves aboard Steve Schmidt's SC 70 Hotel California, Too, the only cruising SC 70 ever made. Oddly enough, we also found ourselves — just about ready for Medicare — on the jib sheet. Yeah, the winches were electric, but still. You gotta love those Santa Cruz boats, because even with a shortened rig they move through the water so sweetly, even without a chute. In fact, Schmidt, who has been cruising the boat — mostly in the Caribbean — since taking delivery new in '91, says about 96% of the times that he's moved the boat, it's been under sail.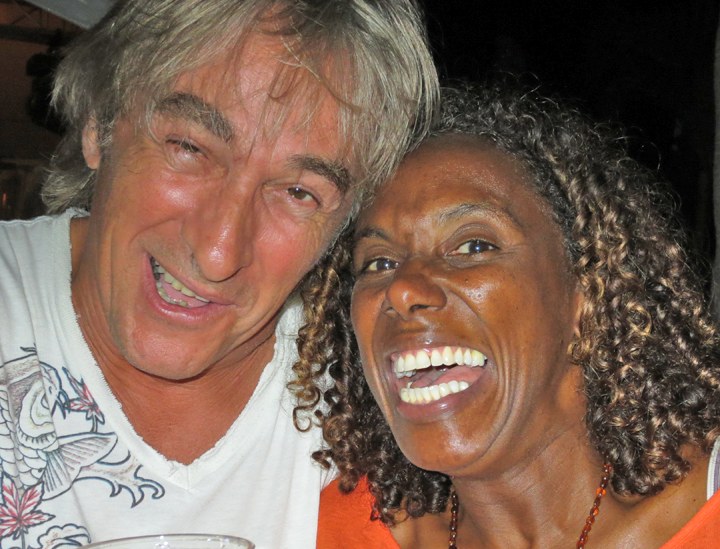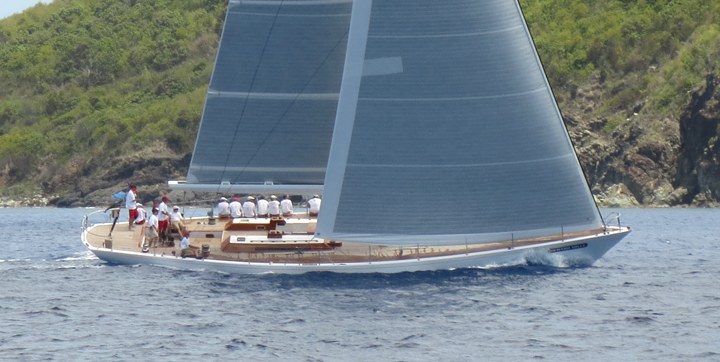 Throughout the day, we saw very competitive racing. Yesterday's course went windward around the island, which had some daring skippers closely shaving by rocks and other obstructions. One of the boats we crossed tacks with was the German Frers-designed 76-ft Heroina. Frers had her cold-molded for himself in Argentina a number of years ago, and picked up spare parts from other boats, such as a winged keel from an IACC boat, a mast from a maxi, and so forth. If we get this report done in time, she's going to be our ride for today. In fact, if we don't end this report right now, we'll find ourselves on the beach, so we're outta here.
Sailors, like everyone, are resistant to change. When it was announced that the America's Cup would be sailed in multihulls, monohull lovers the world over voiced their outrage. But after seeing these fantastic machines do things that once only seemed possible in science fiction, many Luddites are changing their minds and becoming interested in sailing in their own multihulls.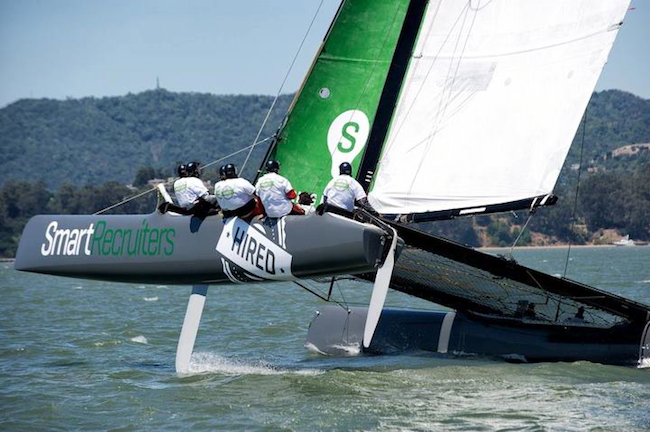 If you'd like to learn more about multis, pop on over to Oakland YC tonight for a talk by North Sail's Seadon Wijsen and frequent Latitude contributor Dave Wilhite. "Our talk will focus on four areas of multihull sailing," says Wilhite. "Boat set-up, sail usage, race approach, and the importance of physical conditioning." The presentation, which starts at 7:30 p.m. and scheduled to run about 40 minutes, is free and open to the public. A Q&A session will follow. Click here for directions.
Receive emails when 'Lectronic Latitude is updated.
SUBSCRIBE