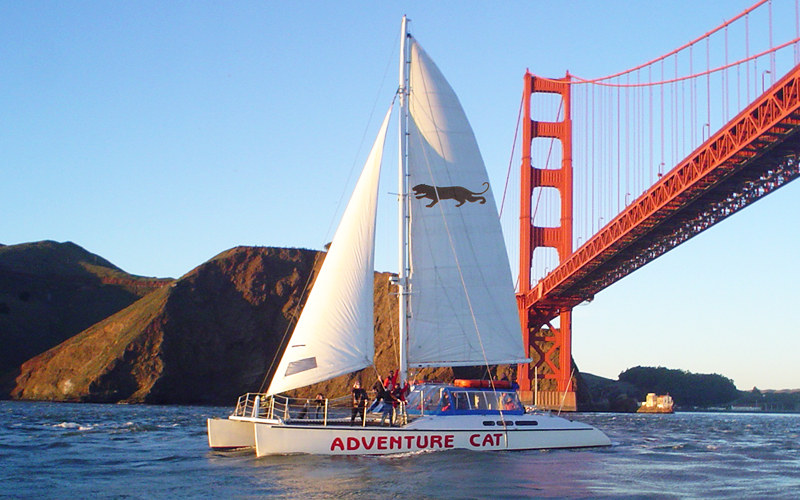 Because we're wordsmiths by profession, it's only natural that we love words. But not all words. In fact, there are a few that we really hate, such as "comprehensive." Why? Because every time we attempt to put out a comprehensive list of something — such as the so-called comprehensive list of all Bay Area charter boats which appears in every April edition of Latitude 38 — we manage to leave out one or two newcomers.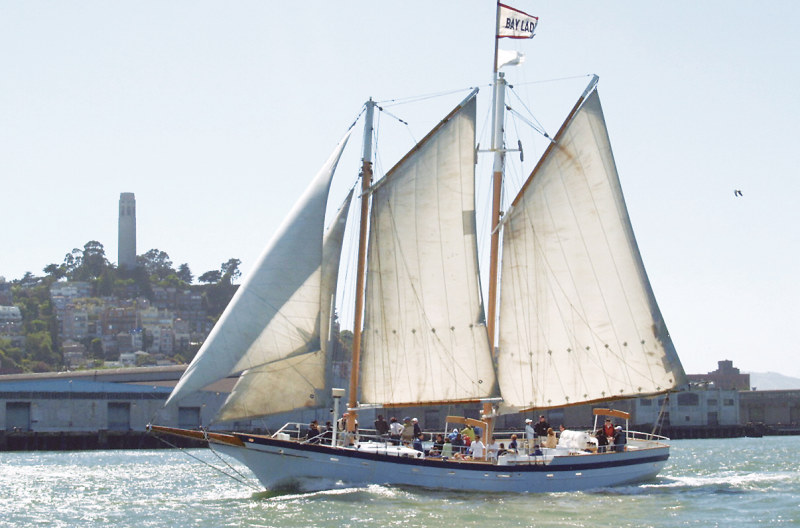 We don't want that to happen again this year, so if you are new to the Bay Area's charter fleet — and are running a legit operation — we'd love to hear from you.
As you'll see in the charter listings that reside on our website year-round, we poll all the sailing schools and list every sailboat available for bareboat rentals, plus all crewed sailboats which carry at least six passangers. If you'd like your crewed boat listed we'll need the following info:
boat name
brief description of boat and its history
passenger capacity
where berthed
available for what type of charters
phone and website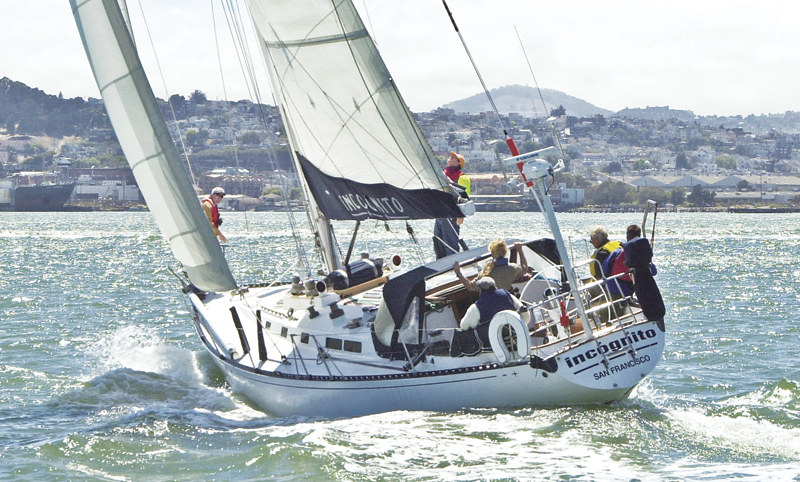 Running these listings in April — timed with the Strictly Sail Pacific boat show (April 12-14) — is our way of giving the fleet a free shot of publicity. But we only do it once a year, so waste no time in contacting us.
A recent rash of outboard thefts on the Estuary is a good reminder for boaters to secure their motors. "We recently bought a boat on eBay, and between the time we won it and the time we picked it up, the outboard had been stolen," writes an Alameda sailor who prefers to remain anonymous. "It was slipped from the docks of a local yacht club.
"The local outboard shop told us they've received calls from 50 or more people whose motors were pilfered in the last two months. Where are they going? The theives could be selling them on Craigslist without their serial numbers, but there are very many listed. It's also interesting that motors in the 8- to 9-hp range are being targeted, obviously because they're more portable than larger engines, yet are strong enough to push most boats.
"I think outboards should come with chips embedded into the drive system so you can track it, similar to having your pet chipped. Serial numbers on metal tags that can be pried off don't help much in tracking down your stolen property. Until that happens, West Marine has a clamp-on lock to prevent theft. Does anyone know how well these work?"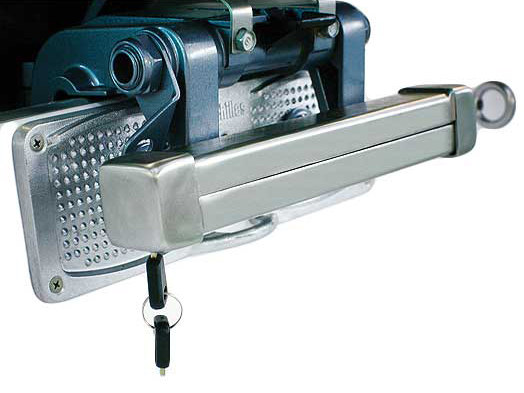 How do you secure your outboard against theft? Do you use something like West Marine's high-security outboard bar lock that sells for $100 or have you figured out a method of your own? Email with your solution (photos welcome!).
We've been in the sailing business for 40 years, and we've noticed two big in changes.
The first is how much easier and safer it is to sail, thanks to modern electronics such as GPS, AIS, radar, EPIRBs and such. In the old days, it took a lot of work to have a decent idea of where the heck you were, and god help you if had an emergency and needed help.
The second big change is in how much larger boats are for any given length. Today's 30-ft boats often have nearly as much useable space as the 40-footers of the '70s. We were reminded of this a couple of weeks ago when we walked down the docks of BVI Yacht Charters in Tortola and took a couple of photos of a new Beneteau Oceanis 41.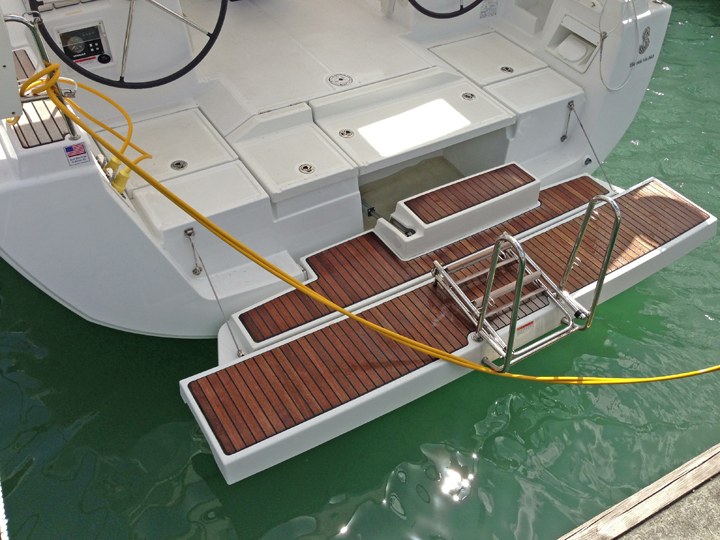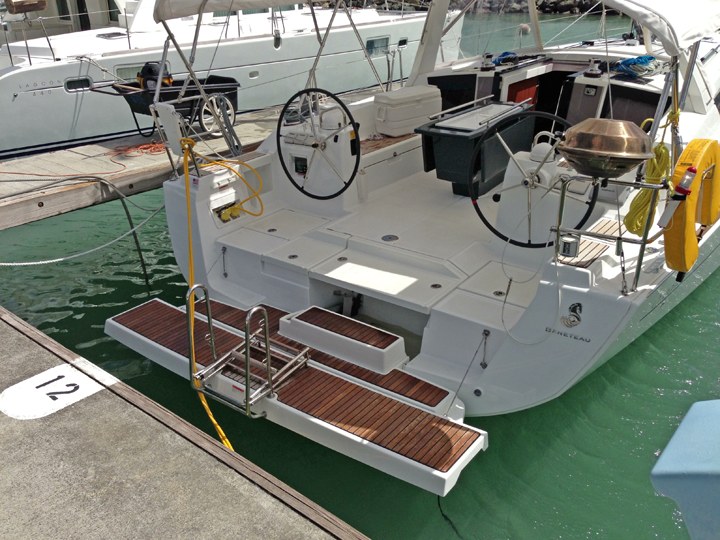 Check out that transom! It's almost like the boat has her own little marina. As for the cockpit, there's probably four times as much useable space as a similar length boat of the '70s.
Receive emails when 'Lectronic Latitude is updated.
SUBSCRIBE