Having published Latitude 38 for 35 years, having been the Grand Poobah of the Baja Ha-Ha for 18 years, and having sailed our personal boats everywhere from San Francisco to Turkey, the good folks at the Cal YC thought we might have a few interesting stories to tell. We're not so sure about that, but we'll give it a shot.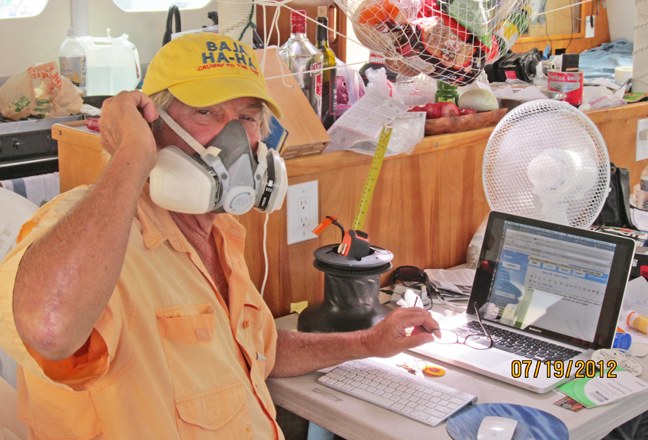 So next Friday, August 3, Publisher Richard Spindler will be appearing, as live as we can possibly be, as the dinner speaker at the Cal YC. The event is open to the general public. We'll be covering three topics: The founding of Latitude 38 with $2,000 and why there are so many typewriters at the bottom of Clipper Basin Three in Sausalito; the thrill of shepherding over 2,000 Ha-Ha boats from San Diego to Cabo San Lucas; the founding of this year's SoCal Ta-Ta; great boats we've owned; and our two favorite tropical sailing destinations. Okay, that's five topics. No wonder we didn't go into accounting.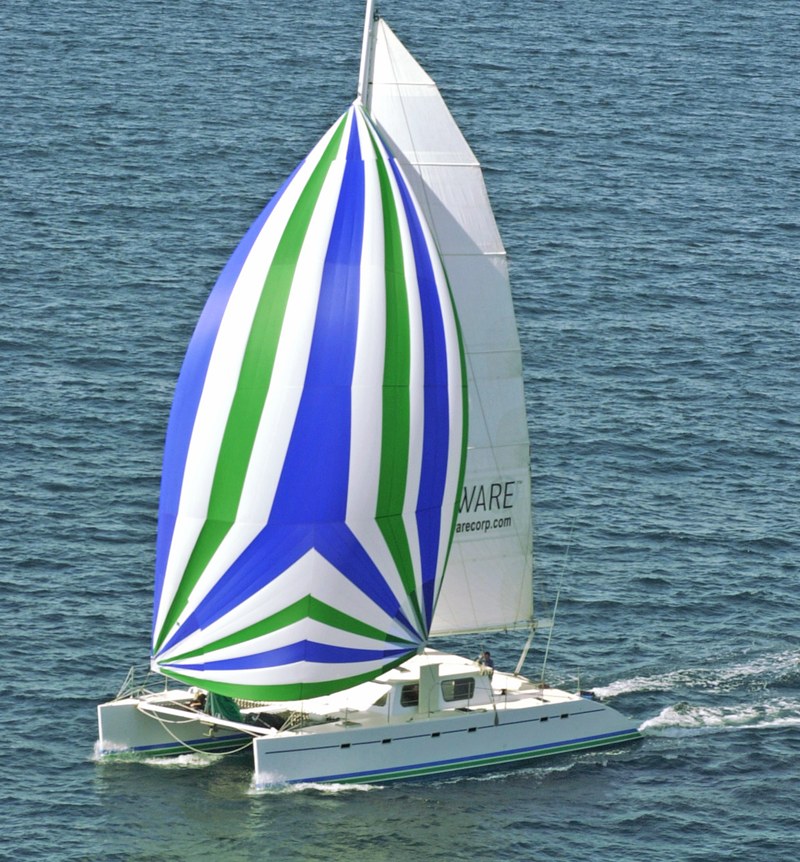 But wait, there's more! Assuming we survive today's Santa Barbara to King Harbor Race, Profligate, Latitude 38's 63-ft catamaran, will be on hand and open for viewing starting at 4:30 p.m. The $23 cost includes dinner, service, tax and parking. Autographed photos available starting $50*. No-host cocktails starts at 6:15, dinner at 7, followed by the evening's talk. For reservations, call (310) 823-4567.
*Just kidding about the photos.
Want to follow Profligate on today's 81-mile race from Santa Barbara to King Harbor? We didn't think so. But if you change your mind, go to the race's website and click the 'Sail Tracker' link. Then just sign in with the following:
account: khyc
ID: guest
password: khycguest
Or, follow us on Facebook using our Spot Messenger.
School buses? That's right. While waiting for a friend pick us up some shaft bearings at an industrial supply house in San Diego last week, we struck up a conversation with a guy who was getting parts to try to get his refrigeration system going again on his 70-ft commercial fishing boat so he could head up to Oregon and Washington. He said that friends told him he wasn't missing much up there because the fishing was slow, but that there was a lot of debris in the water.
Debris from the Japanese tsunami that included some large items — including at least one school bus. His fishermen friends told him that there was so much debris that they were limiting their fishing and movements at night. But fishing boats aren't the only commercial vessels out on the water. There are U.S. salvage boats scouring the North Pacific for stuff they hope to be more valuable than fish.
So be careful out there.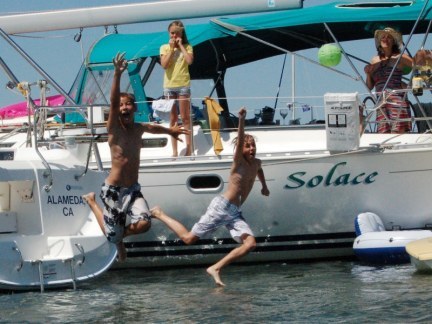 For the past three years, Latitude has led a horde of soggy sailors from San Francisco Bay to the sunny, warm Sacramento-San Joaquin Delta in the Delta Doo Dah. This year's 'Fab 4' is shaping up to be just as fun-filled — if not more so — than ever!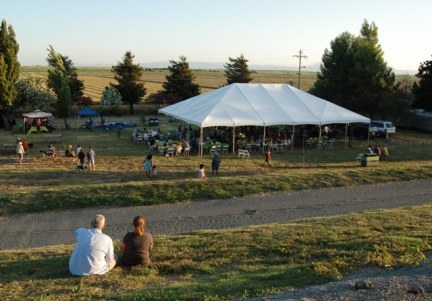 It's a proven fact that humans fear change, but sometimes a little fear is a good thing. So each year we change up the itinerary just a little, which not only 'shares the love' with a variety of Delta (and Delta-bound) locations and businesses, but keeps the event fresh. This year's change up includes two nights at Bethel Island's Sugar Barge — including a Beatles/'60s costume contest and Peter Yates' epic beach party — and a night at King Island Resort, where Harbormaster Jah Mackey and his staff will host a luau for the fleet. Then, to keep Doo Dah'ers on their toes, we'll hold the final Hoopla Party on August 3 at Owl Harbor Marina, where Devery Stockon and her crew will blow everyone's minds with a killer Mardi Gras-themed "N'Owleans" extravaganza (costumes not required, but they are encouraged, and the best will receive prizes)!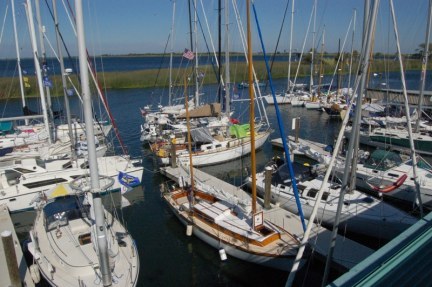 But first the we have to kick off the week-long rally tonight at Berkeley YC — Berkeley Marina is hosting a number of entrants — where Doo Dah'ers will get to check in, get to know each other a little, and even go racing in the club's Friday night beer can. Tomorrow morning, the 46-boat fleet will boogie on up to Vallejo YC, where they will be welcomed with a grand party, as well as a breakfast in the morning to energize them for the trip up to Bethel.
We'll be posting regular reports on the event here on 'Lectronic, with occasional posts to our Facebook page. In the meantime, we'll leave you with the weather forecast for each of our stops:
♦ July 28 — Vallejo YC: Partly cloudy, 78°, WSW 14 mph
♦ July 29-30 — Sugar Barge, Bethel Island: Sunny, 90°, WSW 13 mph
♦ July 31 — King Island Resort, near Stockton: Sunny, 93°, W 12 mph
♦ August 1-2 — Free days, much of the fleet will likely be at Potato Slough: Sunny, 90°, WSW 13 mph
♦ August 3 — Owl Harbor, Isleton: Sunny, 91°, WSW 12 mph
Isn't it about time you heated things up a bit by heading to the Delta?
Receive emails when 'Lectronic Latitude is updated.
SUBSCRIBE