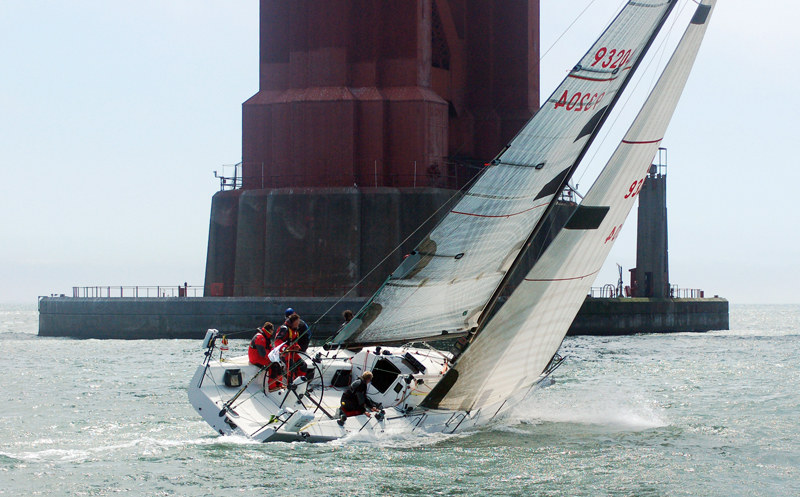 After a very slow start amidst an entirely confused weather pattern, the Pacific Cup Class of 2012 are now experiencing traditional racing conditions as they head toward Kaneohe Yacht Club on the island of Oahu's lush windward side. The northerly "great circle" course appears once again to be the preferred route, and racers are encountering steady, strong winds in the high teens, though with few of the squall-like disturbances that they will encounter in the trade winds.
Wednesday 8:00 a.m. PDT (real time) standings show a few expected positions and a few reversals. Double Trouble, Andy Costello's J/125, continues to lead the fleet and his division. With just 617.5 miles to finish, they're nicely situated on the rhumb line in a 13-knot breeze at 220 degrees. Right there with them is Icon, the Perry 66 skippered by Kevin Walsh, with 617.9 miles to finish.
Moonshine, the Dogpatch 26, and Jamani, a J/120, keep trading off the lead in Double Handed 2, with Jamani currently leading. In Division A, Nick Salvador's Baltic 37 No Strings Attached has slipped to third, with Kit Wiegman's Islander 36 Cassiopeia zooming to first – it will be interesting to see if she can hold that spot with a jury-rigged boom attachment. Committee boat Valis, a Pacific Seacrft 44, has moved to second in Div A.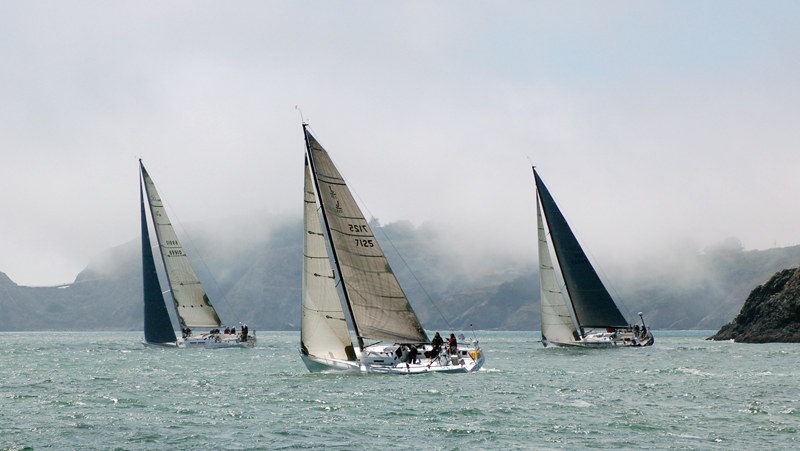 A few boats have reported damage, such as Cassiopeia, with a broken gooseneck, but are carrying on. Others have had more system-wide issues, mostly electrical, and have withdrawn, either to motor-sail to Oahu (Ciao Bella, Tayana V460 skippered by David Zarling), or return to the mainland (Juanita, Phoenix 38 skippered by Mike Stanton, and the doublehander Espiritu Santo skippered by John Silverwood).
For those that remain on the course, the careful calculus continues: go full out for speed and risk damage, or go cautiously, sacrificing a fraction of a knot and possibly a place on the podium.
One night of spectacular stars has been granted to the sailors in this moonless year. The rest of the race has been under cloudy skies, depressing unless you are sailing to Hawaii. That being said, Skip McCormack, navigator on Double Trouble, reported that it's the first in nine Hawaii races where he's been able to ditch the fleece early on, as it's been warm. Nice.
From Valis, Michael Moradzadeh reports that at the 5:00 p.m. "Children's Hour," the fleet has entertained itself nicely with standings reports, technical discussions, and diversions such as a limerick contest and a new feature called, "You might be an offshore racer if…" A favorite response from the Olson 40 Buena Vista: "If your friends all grow glowing third eyes at night." Follow racer blogs and current standings at www.pacificcup.org.
Receive emails when 'Lectronic Latitude is updated.
SUBSCRIBE