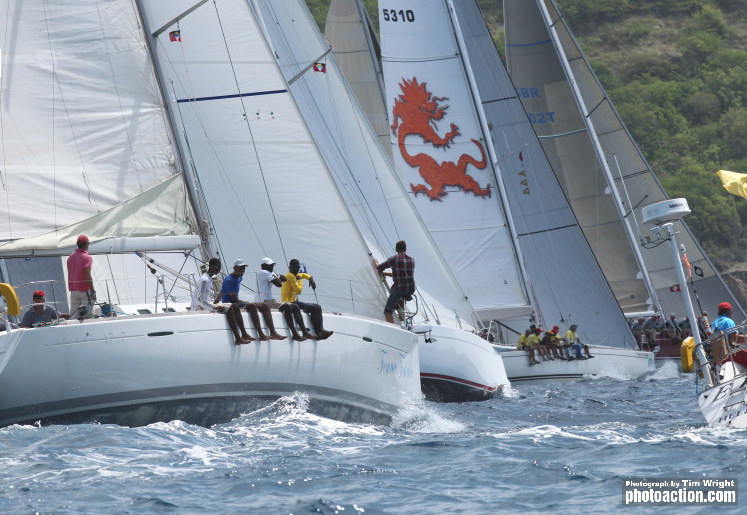 Tiburon's Richard Wesslund must still be pinching himself to be sure he isn't dreaming. Not only did he and an international crew aboard the J/120 El Ocaso win their division at both St. Maarten's Heineken and the BVI Spring Regatta, but they just made headlines in Antigua, winning Antigua Sailing Week's CSA 3 class with seven straight bullets. That jaw-dropping feat earned them the prestigious Lord Nelson Trophy for the best overall performance within the 105-boat fleet.
If it sounds like they were a sure favorite to win their 11-boat class at Antigua, think again. They won several races by only a few seconds, and most by less than a minute. "It has been our best season ever, and winning The Lord Nelson Trophy really caps it off," said Wesslund after the prize-giving. "This has been the most competitive regatta by far; we have been pushed hard in every race."
Action was equally close in other classes, and, of course, not an inch was given to any competitor, large or small. Friday, in fact, a mid-race collision left the Farr 65 Spirit of Isis with a large bite taken out of her transom. Imagine the crew's horror as the huge Oyster 82 Starry Night bore down on their stern — then plowed right into it at hull speed. Luckily, there were no serious injuries.
Look for more on ASY in the June Latitude 38. For complete results, see the ASY website.
Compared to other regions, such as the Pacific Northwest, there's a dearth of quality cruising destinations on San Francisco Bay, so when one of them is threatened, boaters need to band together to save it. Such is the case with China Camp, a delightful spot along the edge of San Pablo Bay.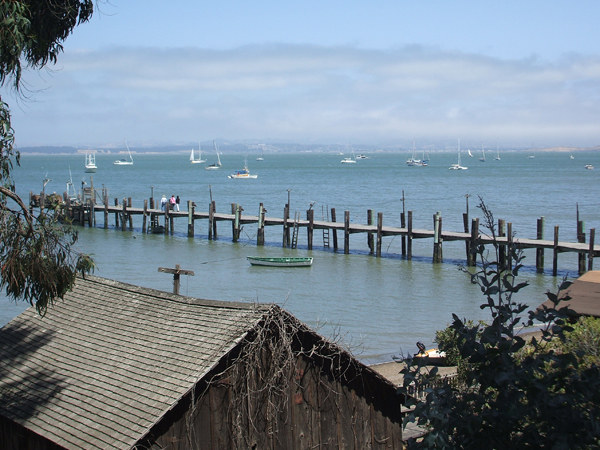 Settled in the mid-1800s by Chinese fishermen, China Camp was a thriving community until exclusion laws in 1882 forced residents out of the fishing trade. Over the decades, the population of the little village dwindled to just one — Frank Quan, now 85, the son of two of community's founders — and it was eventually turned into a state park in '77. The few buildings that remain, including a small museum, are a poignant reminder of simpler time, and give sailors the rare opportunity to stretch their legs ashore while expanding their world view.
Sadly, China Camp is one of 70 state parks that's slated for closure on July 1. On the bright side, the Friends of China Camp have worked up a proposal to the Parks Department that would take the financial burden of upkeep and maintenance off the state. If approved early, there might not even be a blip in services — from the fascinating museum and collection of buildings, to the miles of biking and hiking trails, to a number of camp sites, to a barbecue/picnic area with a stunning view. But the plan depends on raising $250,000 to supplement the monies received from parking and camping fees. An all-out fund raising push has collected close to $200,000, but with just 54 days remaining before D-Day, China Camp needs all the help it can get.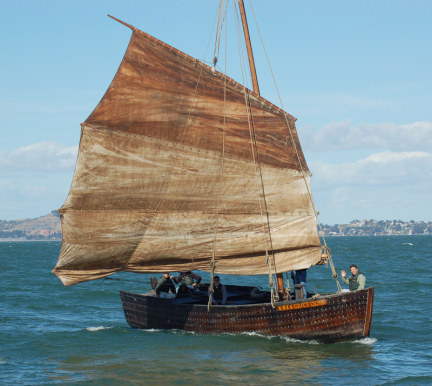 Though it costs nothing to drop the hook in the broad anchorage off the park's beach, boaters have a responsibility to contribute if we have ever enjoyed – and want to keep enjoying – the shoreside amenities. You can help save the park by joining the Friends of China Camp, or by simply donating. Together we can ensure this gem of a destination will shine for years to come.
Steve Rander's Oregon-based Wylie 70 Rage corrected out to win the two-boat Tahiti Race last night over Karl Kwok's Hong Kong-based Farr 80 Beau Geste, which had arrived two days earlier.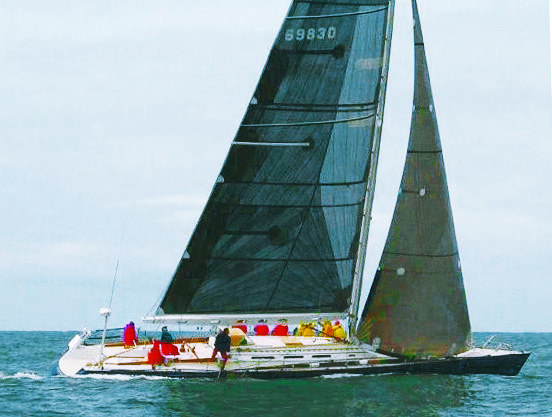 Due to substantial stretches of light air, no speed records were set in this year's 3,700-mile epic, but Rage holds the unique distinction of being the first competitor to collide with a whale and still take top honors.
According to Transpac YC Commodore Dave Cort, "Rage hit a whale on the last night, taking a good notch out of the bow. Apparently no other damage, although a keel inspection will be carried out. No word on the whale." After the awards tonight at the co-sponsoring Tahiti YC, Beau Geste will head to Auckland, New Zealand for the Auckland to Noumea (New Caledonia) Race. Rage will linger in Polynesia for a couple of weeks, then tackle the 2,400-mile reach to Hawaii before returning home to Portland.
Cort was instrumental in resurrecting this 87-year-old contest in 2008, after it went through a long hiatus. So long, in fact, that members of the Tahiti YC initially had trouble finding the venerable Fritz Overton Trophy, to which the name Rage will soon be added. Needless to say, it's tough to build momentum for such a far-distant race, but the Transpac YC is determined to promote it. Dates for the 2016 race are already being discussed.
Receive emails when 'Lectronic Latitude is updated.
SUBSCRIBE