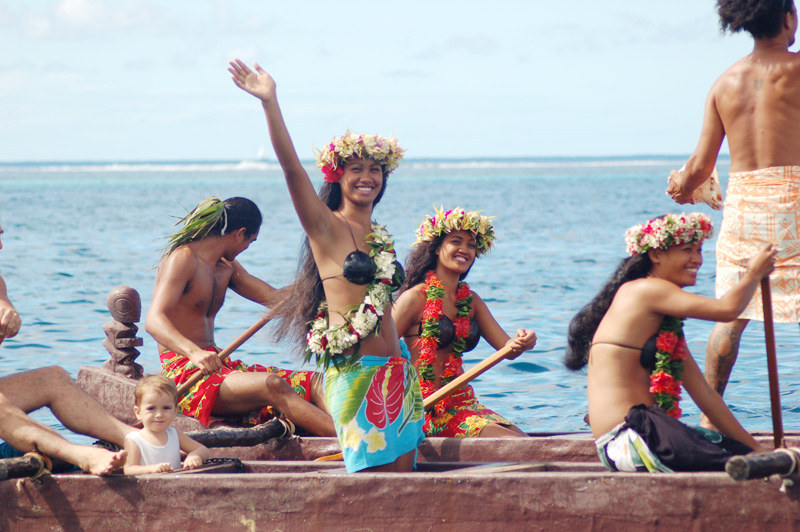 Despite the best efforts of the Transpacific Yacht Club, only two boats ended up entering this year's 3,700-mile Tahiti Race: Karl Kwok's Farr 80 Beau Geste and Steve Rander's Wylie 70 Rage. While the turnout may have been disappointing to some, Rander put the fleet's size in perspective before the April 20 start off San Pedro's Point Fermin: "It's still a race. We're racing every boat that ever sailed to Tahiti."
This ambitious contest was first staged in 1925 (starting from San Francisco), and it's entry rosters hold the names of many legendary ocean racers. Although the race went into hibernation for many years, it was resurrected in 2008 with a fleet of four boats. Doug Baker's Magnitude 80 won line honors that year with a record time of 11 days and 10 hours. A look at the YellowBrick race tracker shows that Beau Geste is currently only 88 miles from the finish off Tahiti's Point Venus. (The tracks of both Magnitude and Ragtime, from the '08 race, are shown along with this year's competitors, however, the 2008 boat positions are only updated once a day, while the 2012 positions are updated hourly.)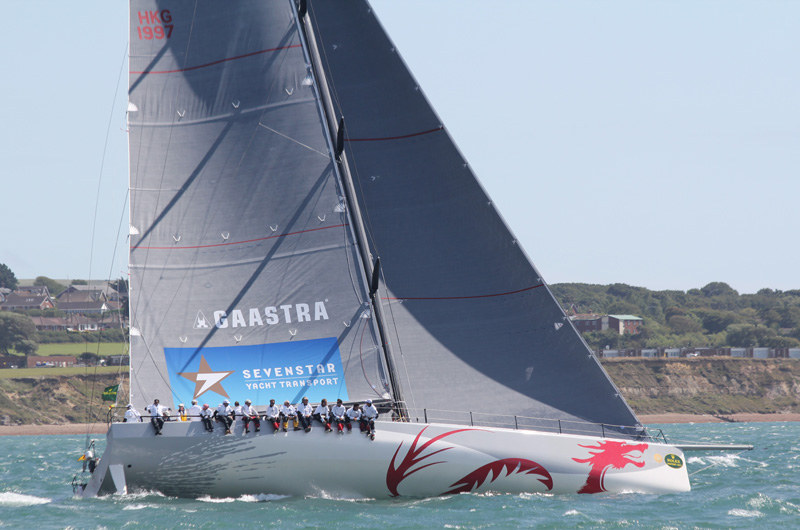 When 'Big Mike' Howard got a last-minute invite from Beau Geste's sailing master Gavin Brady to join the crew, he jumped at the chance. And judging by this recent post, he hasn't regretted it. "I must admit this sprint to Tahiti is like no other sailing. 1,900 miles down wind on port jibe in 20-25 knots of trade winds with the bow pointing toward the Southern Cross standing out brilliantly in the Southern Sky. The temperature outside is a pleasant but warm shirt-sleeve condition. With the exception of the occasional flying fish hitting you at night in the side of the head, nothing could compare."
In addition to the fact that this race is 40% longer than the Transpac or Pacific Cup (both end in Hawaii), it has a 'wildcard' factor that all tacticians must deal with: Where to cross the constantly changing ITCZ (Intertropical Convergence Zone). It's interesting to note that the leader, Beau Geste, sailed much farther west than Rage before diving south, which may or may not have paid off this year. If our memory serves us, a similar move did not work out so well in '08, as that fleet's two trailing boats found stronger winds. Although Rage is trailing, race organizer Dave Cort points out, "If she finishes under 68 hours, 9 minutes behind Beau Geste, she will capture the Transpac Fritz Overton trophy. That's what Ragtime did last time to Magnitude 80." (Corrected VS elapsed time.)
We'll bring you more on this epic contest in the June edition of Latitude 38 magazine. In the meantime, check out the Transpac YC website for more info.
Receive emails when 'Lectronic Latitude is updated.
SUBSCRIBE