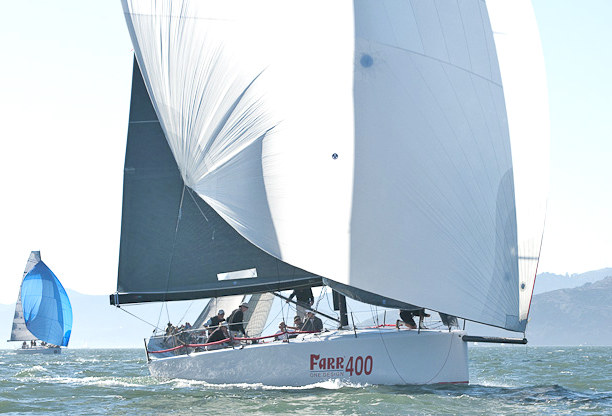 If you missed the Richmond YC's Great Pumpkin Regatta, you missed out on one of the most awesome weekends of racing this year. With full sunshine and temps in the 70s, breeze that ranged from 8 to 14 knots — aside from a two-hour hiatus on Saturday when a westerly had to kick the morning northerly to the curb — the conditions were the perfect complement to an event that represents the perfect end to the Bay's summer sailing season.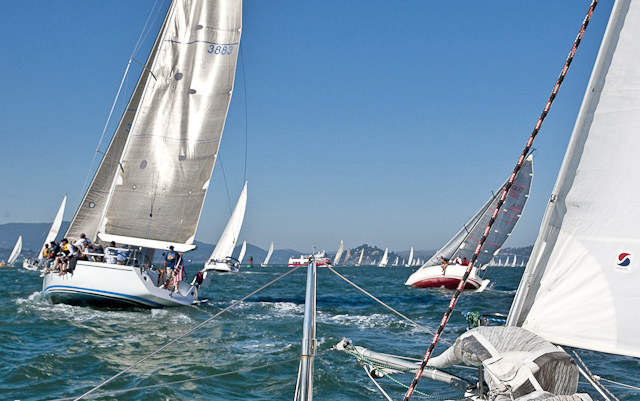 The Great Pumpkin is always fun, but this year's was definietly a vintage one. With a phenomenal party and some great costumes milling about what seemed like a capacity crowd, the good vibes were palpable.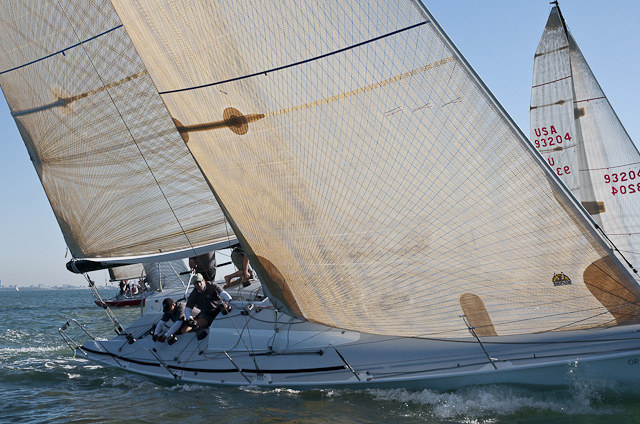 Of course getting to that capacity required entries, and this year's event had them in spades — 258 to be exact. They were split into 11 one design, and nine handicap divisions with some great division breakdowns and similar boats. With four course areas, there wasn't too much traffic overlap, and we didn't hear any gripes about the race management. Unfortunately, the boats on the Southampton course did get shut out of one of their three scheduled buoy races on Saturday, but everyone on the other courses managed to get their races in.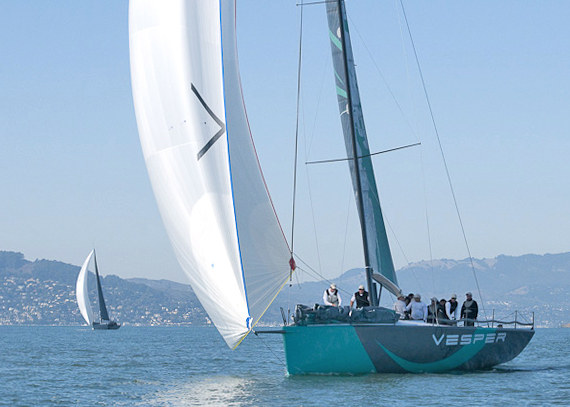 This editor was able to insinuate himself aboard Dee Smith's Farr 400 Team Premier for the weekend. Everyone aboard had a great time en route to winning not only all three races in Sportboat A on Saturday, but also taking the top monohull spot during Sunday's choose-your-own-adventure pursuit race — sliding through the lee of Ian Klitza's D-Class catamaran Rocket 88 on the way to the finish. The boat has a bevy of grand prix accoutrements like an internal mast jack, carbon standing rigging, a very refined carbon mast and boom, all-carbon construction, and a pedestal with overdrive for hoists, jibes and the string-drop douses. It's fast, it sails well, and is very responsive, and it only costs a little bit more than a new Farr 40, but with the ability to carry up to about four tons of head stay tension. Most impressively, the boat is capable of being shipped anywhere in the world on a 40-ft flat rack shipping container — the shipping cost from the factory in Dubai to the Bay was about what you'd have to pay to have a decent delivery captain get your boat back from Hawaii.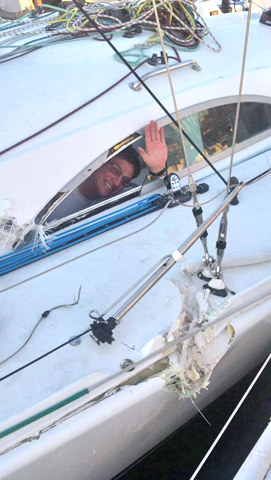 There were other great performances this weekend, but we don't have room to get them all in here today. We will, however, have them for you in the December issue of Latitude 38.
Receive emails when 'Lectronic Latitude is updated.
SUBSCRIBE