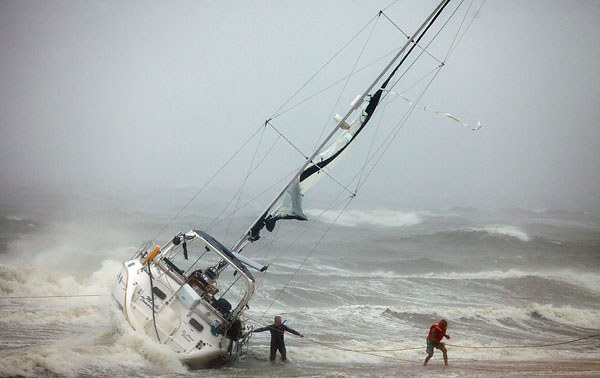 As millions on the East Coast start this week without power, the effects of Hurricane Irene are still being felt and most likely will be for weeks to come. The much-anticipated hurricane came ashore in North Carolina on Saturday, and by early Sunday morning, had weakened to a tropical storm. As of last night, Irene was stripped of her tropical storm status.
News outlets, which had been waiting with bated breath for the widespread devastation Irene would bring, seemed almost disappointed that the destruction wasn't worse. As if 27 confirmed dead (a number which is expected to rise), 11,000 cancelled flights, millions of people evacuated, deadly flooding, and much worse was hardly worth covering.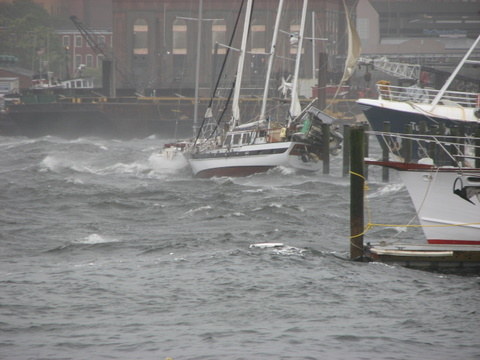 The bright side of the coin, though, is that it could have been so much worse and many East Coast residents are considering themselves lucky. It will take some time to fully calculate the losses incurred due to Irene, but some sources are already estimating they will top out around $7 billion. Undoubtedly, part of that number will include an untold number of boats that were damaged or that washed up along the entire coast. Our thoughts are with our East Coast brothers and sisters as they recover in the wake of Irene.
Although most passage-makers in this year's Pacific Puddle Jump rally rated their crossing to French Polynesia as easier than expected, every offshore sailor gets occasional reminders that merely a few minutes of inattention or bad luck can lead to a 'game-ending' disaster. The latest illustration of this somber fact came last Wednesday night when the Australian-flagged sailboat Quest was lost on a Fijian reef.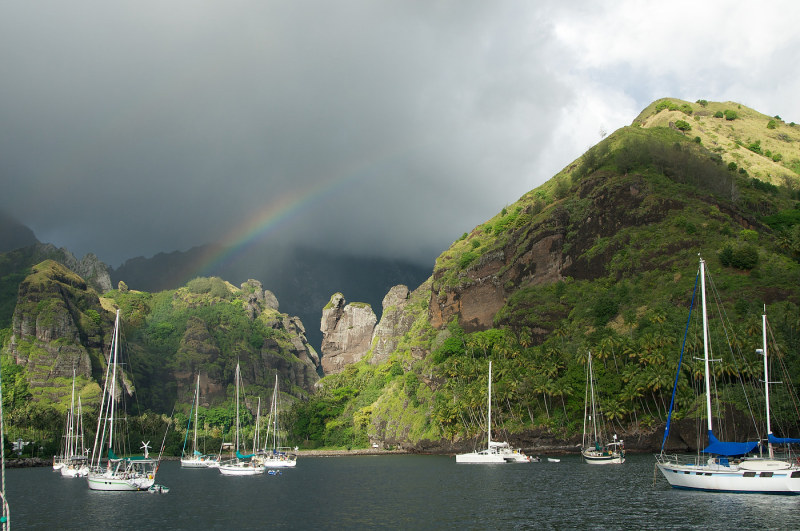 According to chatter on South Pacific cruiser nets, she was attempting to enter Savusavu, when her crew apparently mis-judged the entrance and the boat hit a reef. According to Toast Conger aboard the Seattle-based Lagoon 38 cat Don Quixote, the crew was safely evacuated, and sometime later the boat floated free, but eventually ran up on another reef a few miles away, where she was deemed a total loss.
Meanwhile, at Palmerston, in the Cook Islands, the Conger family is playing a key role in the aftermath of the loss of the American sailboat Riri. As reported earlier, she broke free from her mooring there and was grounded on a reef without the possibility of repair, despite a massive effort by local islanders and visiting cruisers.
Both the owner, Frank, and his female crew, Gail, were unharmed and much of their valuable equipment was salvaged. At this writing Don Quixote and the sailboat Catacaos are en route to Tonga, with Frank, Gail and their valuables on board. From there, the pair plans to travel on to New Zealand and re-assess.
Toast confirms that the cause of the tragedy was exactly as some cruisers had speculated: "Riri was attached by a single line through the mooring loop. In this case, it was the mooring line that gave, but really, the point is the same since the damage is caused by the mooring technique and could have happened either with Riri's motion or from a prior cruiser using the same method." As most veteran cruisers would agree, the safer method is to distribute the load over two mooring lines, one from each side of the bow. In addition, attaching a safely line to the mooring line, below the float, will always allow you to sleep easier.
As with all such mishaps, this sad event presents valuable lessons we all can learn from. With this in mind, Frank has agreed to share his thoughts for an article in an upcoming edition of Latitude 38. "One lesson, for example," reports Toast, "is that had the situation gone even slightly differently, Riri would have been in a place from which Frank would have been unable to escape. Even a veteran monohuller like himself was straight-up ready to say that a lifeboat would have done him absolutely no good. He would only have escaped — if possible — due to being a very strong swimmer."
Toast and other cruisers want to emphasize that the moorings at Palmerston — typically a favorite stopover for cruisers — are fundamentally sound, and are checked frequently. "Palmerston Island still welcomes guest yachts and encourages their visits," she reports. "They stand ready to aid yachts who would like to run second lines or even anchors should the boats feel it necessary to do so. Frank wants everyone to know that the people of Palmerston Island have done everything possible to aid him in this disaster. They have been warm, welcoming and tremendously supportive."
Each year we're reminded, in a very curious way, when it's about two months until the start of the Baja Ha-Ha.
The 'alarm' is that a few people, most of whom refuse to identify themselves — try to tell as many people as possible that they would be crazy to do the Ha-Ha. We're unclear about the reasons, but in at least some cases we think it's plain old green envy on the part of people who have never done the event, and who lust after the idea of being, if only for a short period, an authority figure of some sort. Or perhaps they're people who have applied for work at Latitude 38, but were found to be unqualified for available positions, had their feelings hurt, and are trying to exact revenge.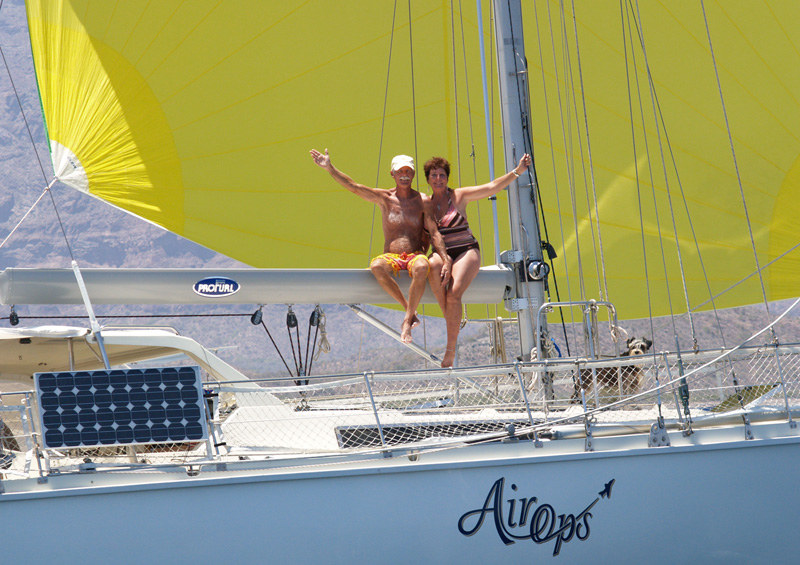 In any case, every year there seems to be a new reason presented why sailors should not do the Ha-Ha. Last year, for example, some guy was going around the Police Docks in San Diego telling people they would get their heads chopped off if they did the Ha-Ha. That didn't happen. Not only did it not happen to people in the Ha-Ha, but it didn't happen to anyone who cruised to Mexico last winter.
(By the way, most of the cruisers we talked to — and we talked to hundreds last year — have told us they feel as safe or safer in coastal Mexico than they do back in urban areas of the United States. And based on the recent photos of Lady Gaga learning to surf — and looking pretty good at it — on Banderas Bay, she wasn't afraid either. For the record, the U.S. State Department estimates that more than 1 million American citizens live in Mexico, and some 30,000 live in just Puerto Vallarta. Apparently they don't feel in any more danger down there than we do.)
A common reason Ha-Ha critics who haven't done the event give others to not do the event is that it's a floating drunk. As anyone who has actually done the Ha-Ha will tell you, this is ridiculous. Besides, do you think Latitude 38 and cosponsor West Marine would provide free beer and wine at the official Ha-Ha Kick-Off Party if they saw people abusing it? As for the stops at Turtle Bay and Bahia Santa Maria, many members of the fleet have a couple of beers or share a bottle of wine with their crew. But as the Ha-Ha moves relatively quickly down the coast, and everyone's primary interest is getting to the tropics safely, getting smashed is pretty much precluded. Most boats run 'dry' at least until the anchor drops. Once again, if you hear this allegation, make sure you hear it from somebody who has actually done the event, not some bitter person with an axe to grind. Personally, we've never had much patience with sloppy drinkers, so if it ever became an issue during the Ha-Ha, we simply wouldn't do it anymore.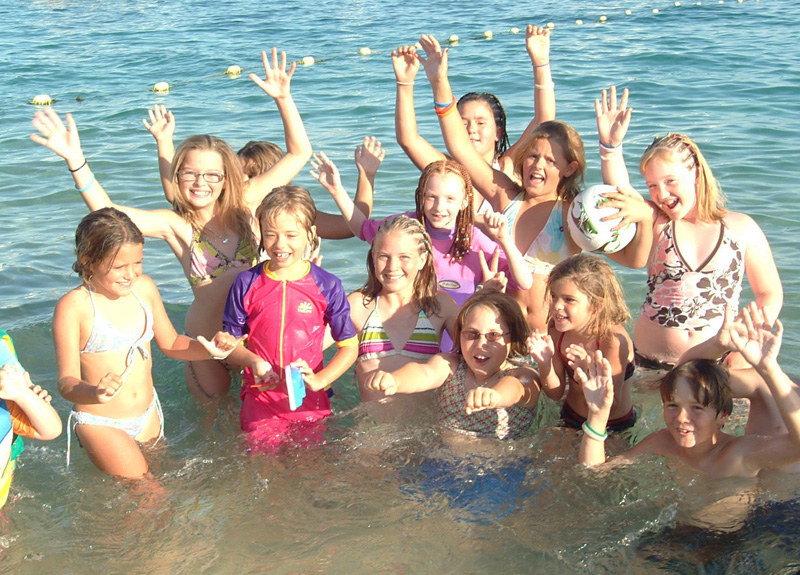 It also seems to absolutely incense some people that the Ha-Ha is so popular. One website has claimed that the Ha-Ha makes $60,000 profit every year, perhaps not having the business sophistication to understand there's a difference between gross income and net profit. Or perhaps the person doesn't understand that there are a few expenses involved in setting up and putting on a two-week event for close to 600 people.
But just for fun, let's consider some comparisons. At $375, the Ha-Ha costs about one-fifth of what it would cost for a 45-ft boat with a crew of five to do the Atlantic Rally for Cruisers. About one-fifth of what it would cost the same boat and crew to do the Caribbean 1500 from Virginia to Tortola. A little more than one-third of the cost of a Pacific Cup to Hawaii. For a more 'apples to apples' comparison, the Ha-Ha costs less than half of the FUBAR, which is an every-other-year powerboat variation of the Ha-Ha. Perhaps the most interesting comparison is that in '93, the year before the Ha-Ha started, a yacht club ran an event similar to the Ha-Ha. Here it is, 18 years later, and thanks to the popularity of the event and the economies of scale, the Ha-Ha costs half of what that event did!
What's more, Ha-Ha entrants not only get a bunch of swag — tote bags, hats, T-shirts, stopwatches, sunglasses, etc. — but many people find that Ha-Ha discounts on things like berthing in California and Mexico can more than offset the entry fee. In fact, in the past, some people who weren't going to be able to get ready in time for the Ha-Ha signed up anyway, just to be able to take advantage of the Ha-Ha discounts.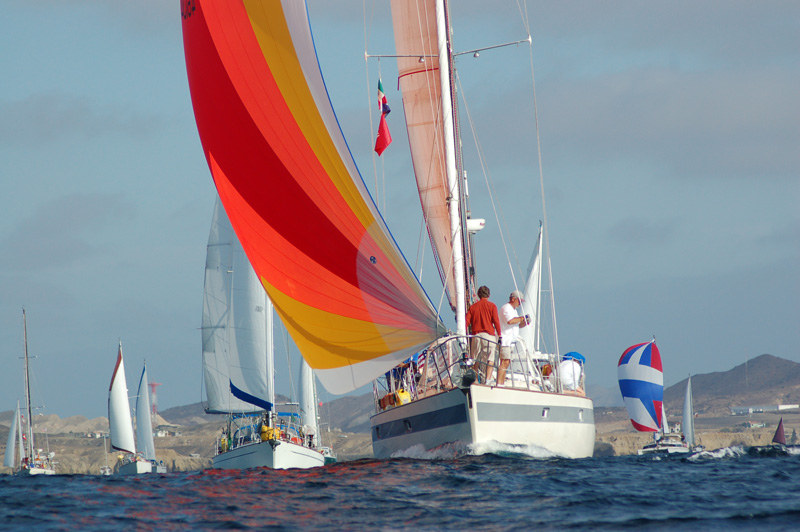 Despite the huge 'bang for the buck' entry fee, some grousers who have never done the Ha-Ha have made the accusation that all we care about is money. The comparisons above notwithstanding, perhaps they don't realize that we are the ones who founded the SailFest in Zihua which, thanks to the efforts of countless others who took the ball and ran with it, has gone on to raise well over $100,000 for the education of underprivileged children in that area. Perhaps they aren't familiar with that fact that we not only founded the Banderas Bay Blast — including the Pirates for Pupils Spinnaker Run — and the Sea of Cortez Sailing Week, both of which are charity events. Or that we donate $1,000 — in the name of that year's Ha-Ha participants — to those events, in addition to 100% of all money collected from participants. Those donations and the other money collected is presented to Ronnie the 'Tea Lady' and Mary Shroyer of Marina de La Paz respectively, two women whose probity is not to be questioned, for the most effective use in the local communities.
That's all the space we have for myth-busting today, but in upcoming 'Lectronics we'll address three more interesting subjects. One is hurricanes and whether the Ha-Ha dates are a good time to head south. We'll give you the historical facts — with graphics — and let you decide. We think you'll find this to be as fascinating a subject as we did. A second subject is the historical record of serious damage to boats in the Ha-Ha. (Hint: This is going to be a short one, because it's been almost non-existent.) A third subject is the Ha-Ha ethos, some of which has been spelled out in writing, the rest of which has evolved with time. In short, it's about learning to be as self-sufficient as possible, yet being happy to help others. And helping others for the sheer joy of it, not for money. Even in the case of rigging, electronic, and engine professionals, helping other Ha-Ha boats for free has long been the Ha-Ha way.
In the meantime, if someone has done a Ha-Ha and slags it, saying the Poobah is a jerk or that the event ought to start from Ventura or something, we say fair enough — they are certainly entitled to their informed opinion. But if someone hasn't done a Ha-Ha and/or slams it with vague and/or unsubstantiated accusations, you might give a little thought to whether that person might be primarily motivated by envy or hatred.
Hey, it's only 56 days to the start of Ha-Ha XVIII, the 'Barely Legal' Ha-Ha. We can't wait! If you want to join us and hundreds of other fun-loving participants, that's great. If you'd rather go on your own, that's cool, too. (The entry deadline is September 10.
Receive emails when 'Lectronic Latitude is updated.
SUBSCRIBE