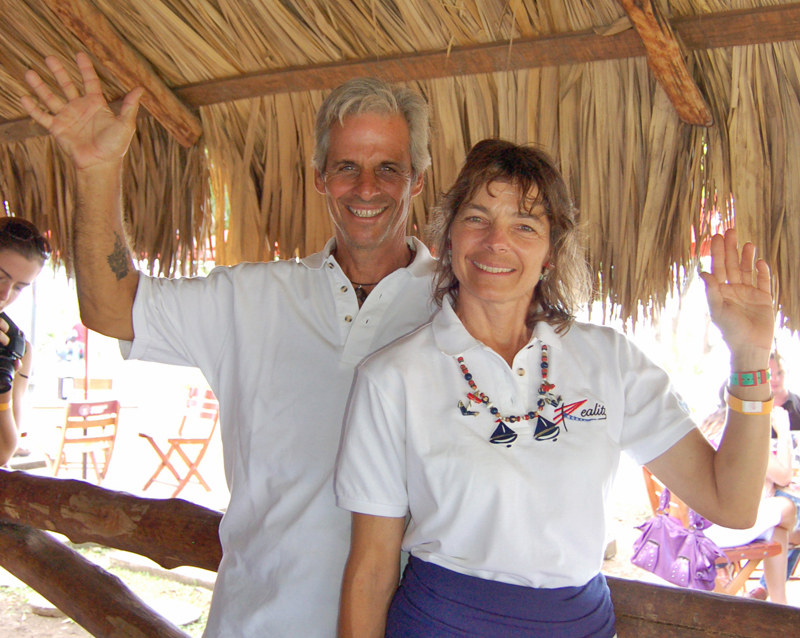 Tahiti, here they come! At Latitude 38's annual Panama Puddle Jump send-off party last Saturday we caught up with several dozen cruisers from at least 10 countries, all of whom will soon realize their dreams of sailing the idyllic waters of French Polynesia.
Like nowhere else on earth, the Panama Canal is the ultimate point of convergence for boats heading west from all over the world — New England, Europe, the Caribbean, South Africa, you name it. And by the time they arrive at the friendly Balboa Yacht Club on the Pacific side of the locks, the excitement for this grand 3,000-mile crossing is practically palpable.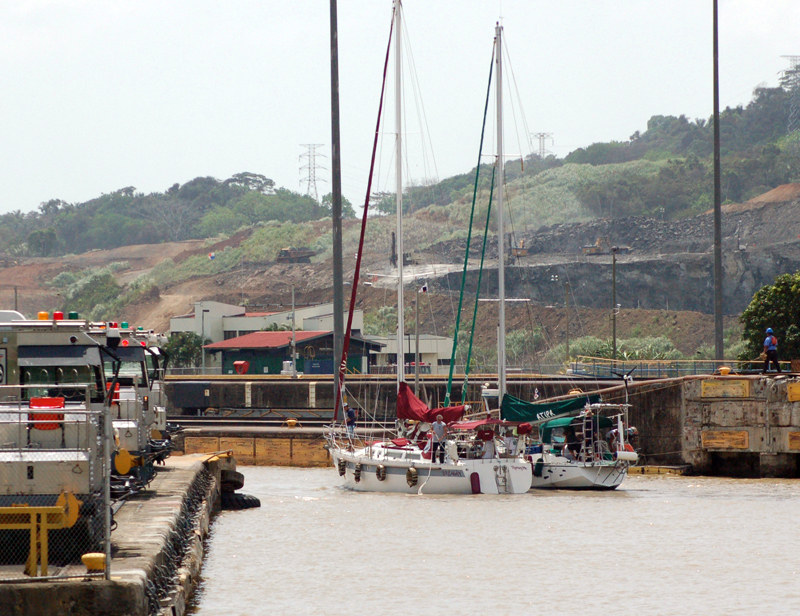 Thanks to ex-San Diego sailors Frank Nitte and Shirley Duffield of the Freeport 36 Windsong, the Club generously hosted our fiesta, providing free snacks, while Latitude supplied the drinks. Via several digital media presentations, we gave these voyagers a solid overview of what they can expect in the islands, and urged them all to attend the annual Tahiti-Moorea Sailing Rendezvous June 24-26, which Latitude supports in conjunction with Tahiti Tourism and other partners.
"If it weren't for Latitude 38," says former Vallejo sailor Michael Reynolds, "we wouldn't be here." Like many Pacific Puddle Jumpers, he and his wife Medene have been vicariously 'traveling the world' through the experiences of thousands of cruising sailors that we've reported on in the magazine.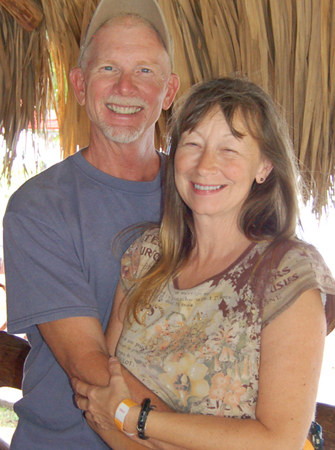 With Puddle Jumpers setting sail from Puerto Vallarta, Cabo San Lucas, Panama, the Galapagos and Peru, this year's fleet will be as disparate as ever, and their crossing experieces will likely be equally varied. Look for our Puddle Jumper profiles in the magazine soon, and our annual Puddle Jump Recap article in the summer.
Receive emails when 'Lectronic Latitude is updated.
SUBSCRIBE