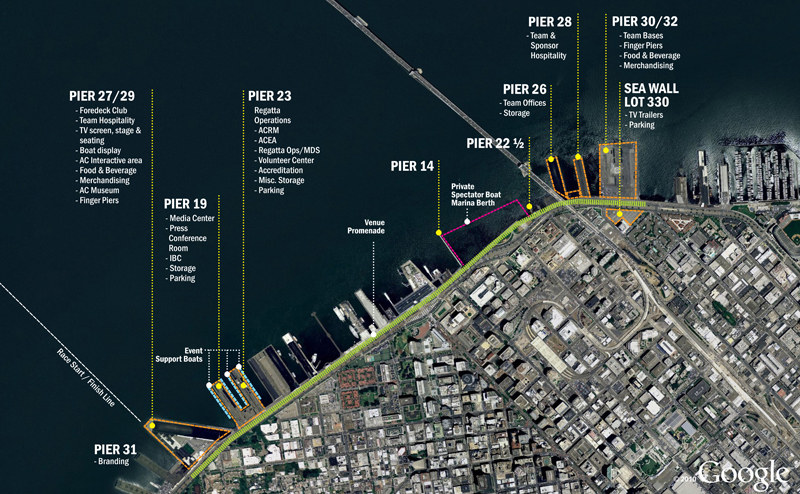 Wondering what "exclusive use of the Bay" will look like? Wondering how fast an AC 72 will be? Wondering what the ACEA, ACRM, and ACOC are?
Us too. With the help of our readers, we've put together an America's Cup 34 FAQ page where you can go to find answers to these questions, and a whole lot more. We've put out a couple calls in 'Lectronic Latitude for readers' questions, and the response has been fantastic. We've incorporated many of them into the FAQ sheet, which we hope will prove to be a useful guide to the event for those of us who don't have as much time as we'd like to follow the details of AC 34 as they emerge. This is a work in progress, and we'll be updating the page periodically. So please don't hesitate to send in your questions as they pop into your head; we might not answer them right away, but we'll try to get to them in an update. Thanks to everyone who took the time to send in their questions!
Receive emails when 'Lectronic Latitude is updated.
SUBSCRIBE