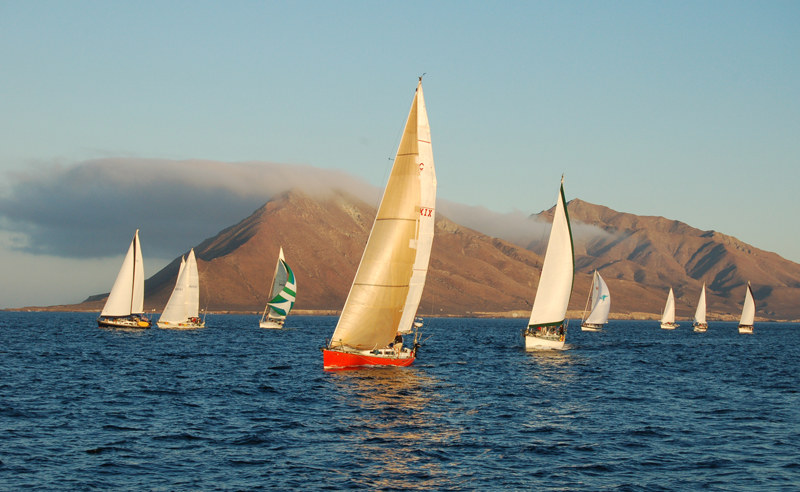 Just as the bulk of the Baja Ha-Ha 17 fleet approached the finish line of Leg Three, they were greeted by 25-knot headwinds — a final trial for the 600 sailors in this 155-boat fleet on their 750-mile 'cruise to the Cape'.
As we write this, we're about to head off to the annual Cabo San Lucas beach party, but here's a quick update of recent events.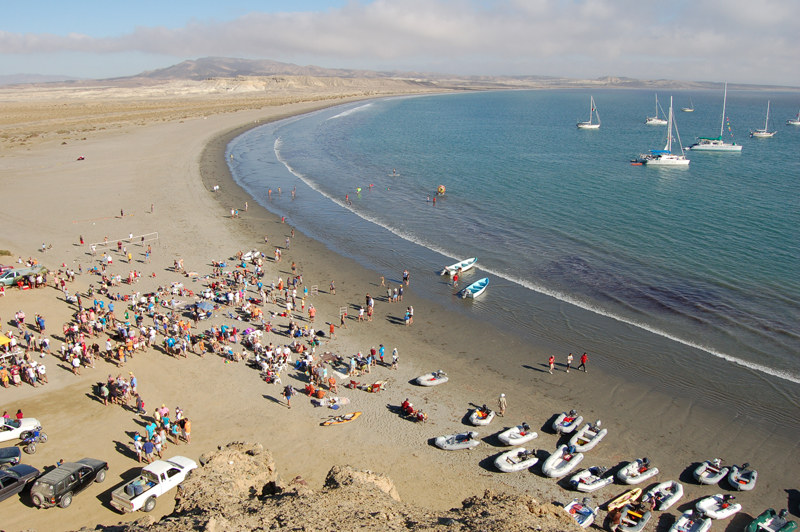 As reported earlier, more than 50 members of the fleet pitched in to help Mark Cholewinski of Vallejo strip everything of value from his Downeast 38, Tachyon, which had been beached four miles north of Bahia Santa Maria just before dawn, Monday, November 1. The solo sailor had simply fallen asleep with his autopilot on. Sadly, a massive effort to refloat the stout hull by local fishing charter operator Bob Hoyt of Mag Bay Outfitters and a team of fishermen was unsuccessful.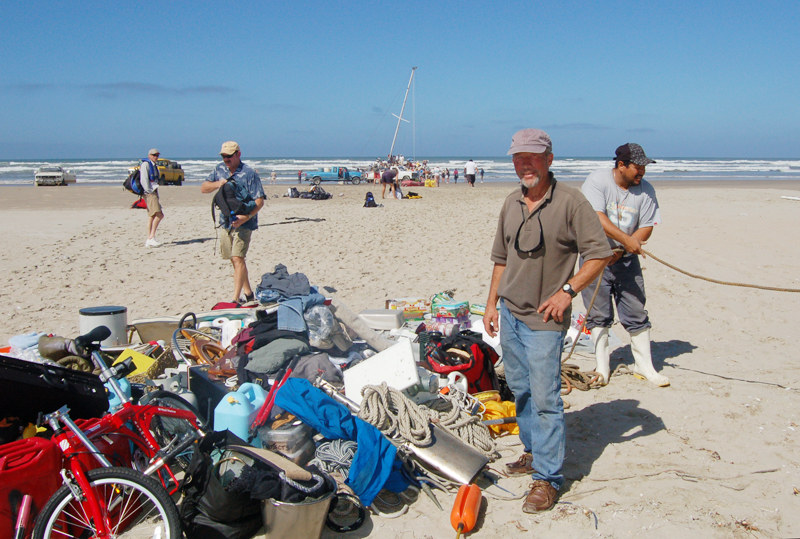 Desite that sad affair, the fleet's stay in beautiful, unspoiled Bahia Santa Maria was joyous. The high points were long walks on the pristine, 10-mile-long beach, dinghy expeditions into the mangrove-lined estuary, a day-long volleyball competition, and a rip-roaring party ashore put on by local fishermen that featured a sizzling rock 'n' roll band from La Paz.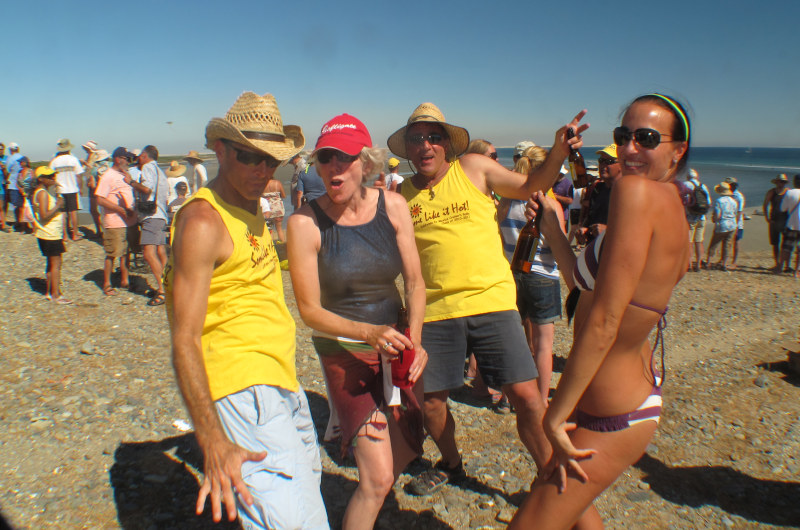 The 7 a.m. start of Leg Three was memorable for its ample breeze — a rarity in recent years — which allowed many boats to carry assymetrical chutes for several hours before it fizzled out later in the day.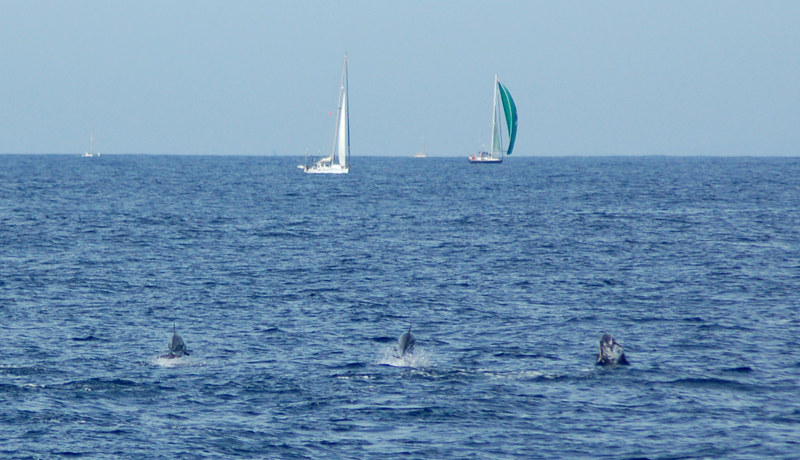 Upon arrival at Cabo the next day, an extremely uncommon easterly blow made the anchorage rough and rowdy for several hours. So much so, in fact, that the port captain refused to let pangas go out to taxi sailors ashore. As a result, the annual 'We Cheated Death Again' celebration at the notorious dance bar Squid Roe was a bit less crazy than usual. But those who did attend did their best to uphold the Ha-Ha dance-crazy reputation.
Baja Ha-Ha XVII ends tomorrow with the Awards Ceremony, hosted by longtime sponsor Cabo Marina, which was able to accommodate all 75 boats that requested slips this year. For a full recap of this year's event see the December edition of Latitude 38.
Receive emails when 'Lectronic Latitude is updated.
SUBSCRIBE