While surfing the interweb looking for racing results recently, something on two yacht clubs' websites caught our attention: offers of waived or discounted initiation fees for new members.
For a limited time, the Berkeley YC will be waiving what's typically a $500 initiation fee, and the Santa Cruz YC is offering a "drastically reduced" fee — which would normally range from $1,000 to $2,000.
It doesn't matter whether you race, cruise or daysail, yacht clubs are the bedrock of our pursuit. If you're relatively new to the sport, clubs are hands-down the best place to find experienced, like-minded people whose brains you can pick. They're a great place to find rides and crew.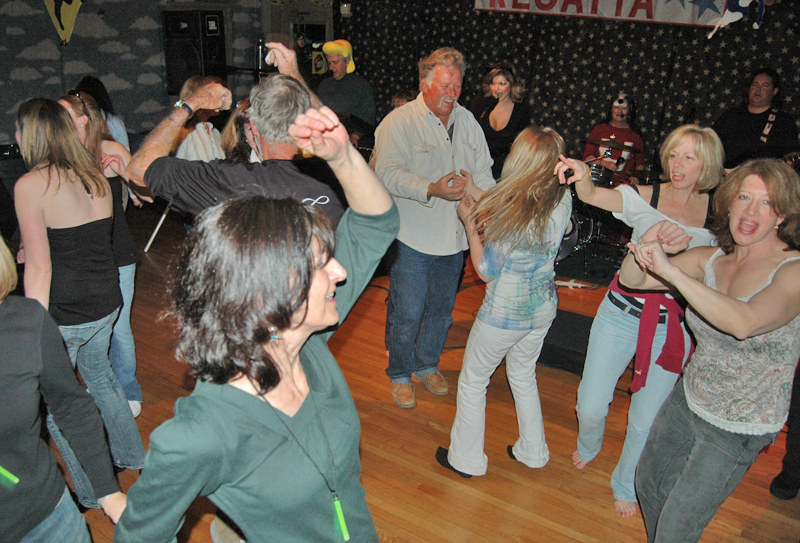 Contrary to a pervasive and inaccurate stereotype, most are warm and welcoming, as well as a great place to meet people who could become lifelong friends. Yacht clubs can range from a laid-back atmosphere to a more formal one, and somewhere in that range you're likely to find one that works for you. Many clubs also extend reciprocal privileges to other clubs, meaning that no matter where you are in the world or what club you hail from, as long as you're near a body of water, you're likely to find one that will take you in and where you'll find even more like-minded people who could become lifelong friends.
So, if you've been thinking about joining a club, or thought it was out of reach, have a look at one in your area and see what they're doing. If you're already a member, we'd love to know what your club is doing to incentivize new membership. Let us know here in three lines or less, send us a link to your club's website and we'll try to get that info out either in 'Lectronic Latitude or an upcoming issue of Latitude 38.
Receive emails when 'Lectronic Latitude is updated.
SUBSCRIBE