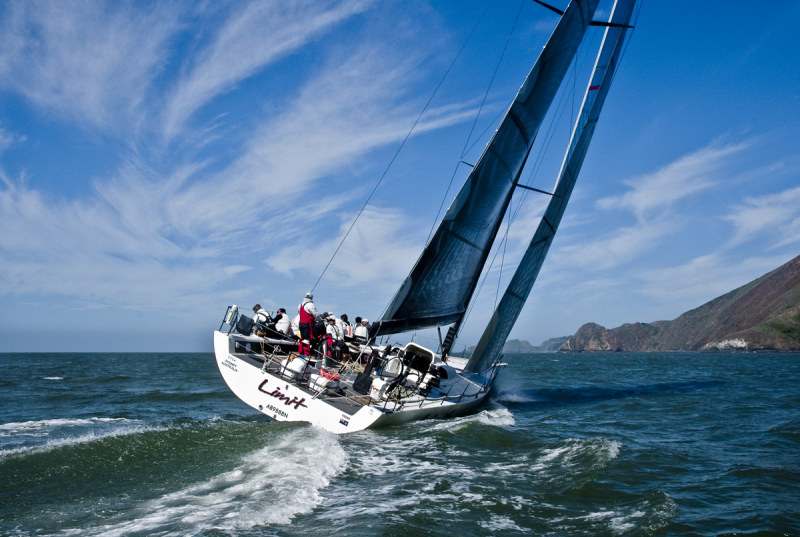 It would appear as though the fastest of the 18 boats in the Encinal YC's Coastal Cup have had pretty consistent breeze since starting yesterday. Australian Alan Brierty's R/P 63 Limit finished at 8:13 this morning. Although it wasn't sufficient to break the elapsed-time record set by Doug Baker's Magnitude 80 in 2006 at 20h, 54m, 30s for the 277-mile course, Limit's effort wasn't that far off. Brierty's time of 22h, 13m, 22s is pretty amazing when you consider that Limit gives up 17-ft of waterline to Mags, and is conventionally ballasted rather than canting-keeled.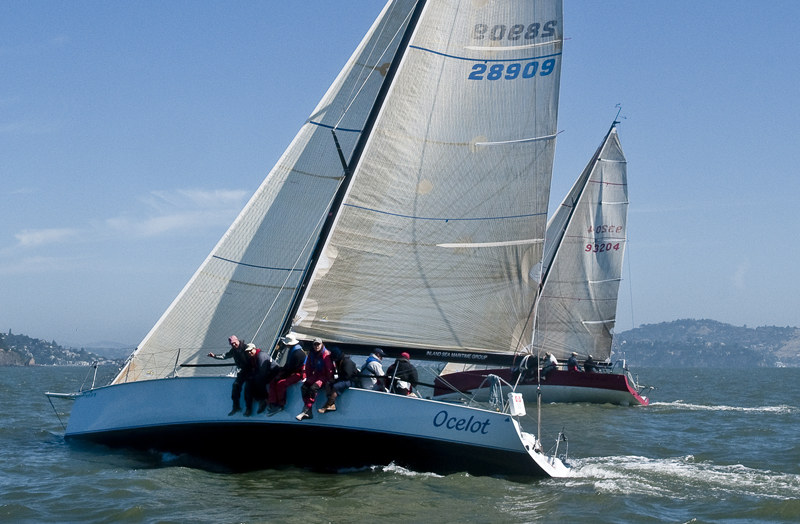 According to the race tracker — whose reports are delayed by four hours and appear to be missing some of the boats — Andy Costello's Pt. Richmond-based J/125 Double Trouble and Kevin Flaningan and Greg Nelsen's Alameda-based Fox 44 Ocelot are the only two boats to have rounded Pt. Conception, with Double Trouble leading Ocelot and looking like the overall winner at this point. Both boats are pretty far offshore, at roughly half the distance between Pt. Conception and San Miguel Island. While both were reporting speeds in the mid-teens, the West Santa Barbara Channel is notorious for being a re-starting area, especially in the morning. With the course rated as time-on-distance that means that it's still anyone's race, although Double Trouble is roughly between their competition and the finish.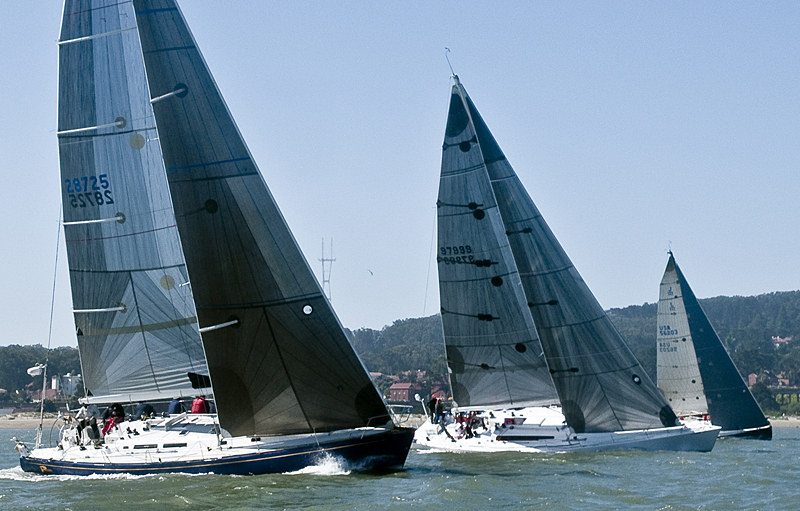 According to r/c member Charles Hodgkins, Peter Blackmore's Oyster 49 Pied Piper was dismasted and safely made port in Monterey, and a couple other boats reported knockdowns overnight. The next pair of boats on the tracker are Dave Van Houten's Tiburon-based Thompson 38 Serena and Tom Holthus' J/145 Bad Pak; both are just north of Pt. Arguello and reporting much lower speeds as of four hours ago. The awesome start photos are brought to you by Erik Simonson's H2Oshots, and we bring it up because we wanted to make sure that you knew that Erik was in a helo for last weekend's Delta Ditch Run and got thousands of aerial photos. The chance to get an aerial photo of your boat is pretty rare, so if you were sailing to Stockton last weekend, make sure you check out his galleries of the race!
The burning desire to become famous by setting sailing records isn't limited to the young. Artist/sailor Reid Stowe, 58, now holds the record for the longest nonstop voyage at sea (among other self-proclaimed records, such as "longest space analogous experiment on the ocean"). Stowe set sail from New York City on April 21, 2007 aboard his 70-ft gaff-rigged schooner Anne — accompanied by his companion Soanya Ahmad — with the intent to remain at sea for 1,000 days. On Day 306, Ahmad 'abandoned ship' due to extreme nausea — which turned out to be morning sickness. Stowe chose to continue with the voyage, missing his son's birth and first two years of life.
Yesterday, Stowe sailed Anne into Manhattan after 1,152 days — 846 of them completely alone — and was greeted by crowds of supporters, including Ahmad and the son he'd never met. The trio will reportedly now live aboard Anne. To read more about Stowe's voyage, visit www.1000days.net.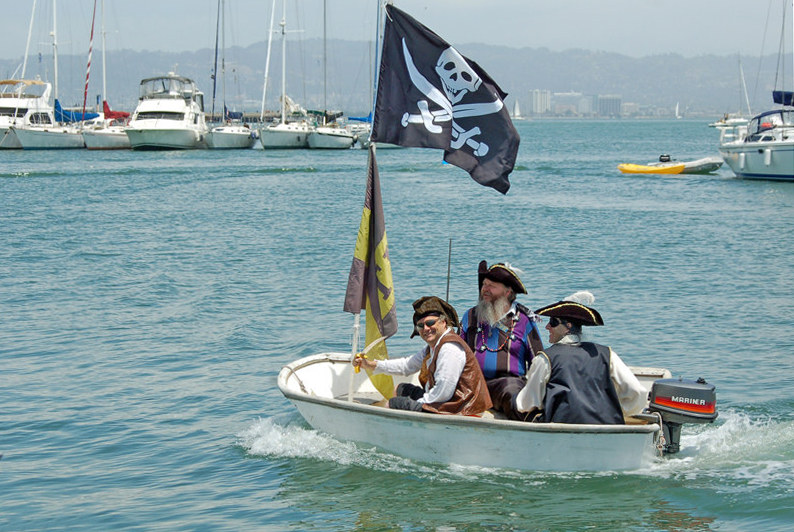 Where's Lake Neuchatel? Like many of the places we've never sailed, it's another intriguing place to find sailors — specifically those who will be aboard the Beneteau 36s7 Spirit of Lusitania — celebrating Summer Sailstice with the rest of us. In fact, there's a world of sailing going on this weekend. In Tahiti, Pacific Puddle Jumpers will be sailing in the Tahiti-Moorea Sailing Rendezvous; in England, they'll be going 'round the isle of Wight; in Newport, RI, they'll be starting the Bermuda Race; and on Lake Neuchatel (in Switzerland, by the way) they're going for two days of family sailing on the lake. Which is all it really takes to be part of the Summer Sailstice global sailing holiday.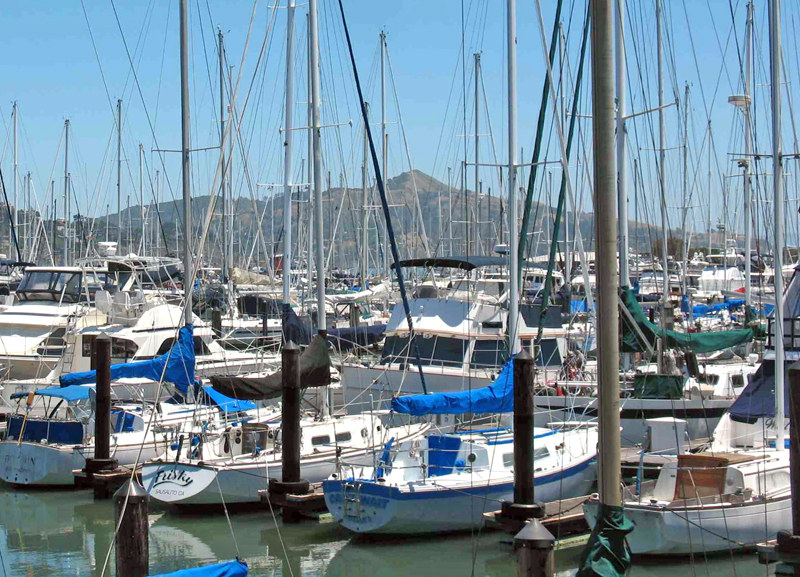 Started in 2001, Summer Sailstice was created to connect all the world's sailors in a shared celebration of life under sail. Kiteboarders, racers, foiling moths, clipper ships, and bluewater cruisers are all powered by the wind. As different as Frederica von Stade and Snoop Dogg are in their musical stylings, sailing runs the gamut of styles.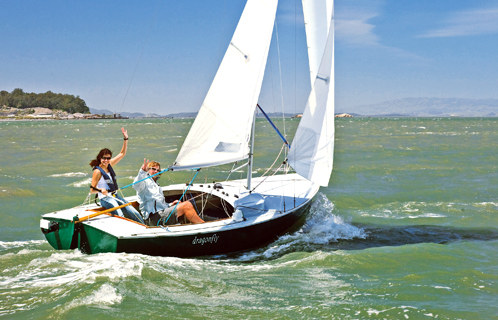 So how can you participate in Summer Sailstice? First, register your sailing plans on www.summersailstice.com — you'll be entered to win great prizes, such as one-week BVI charter with The Moorings. Then simply go sailing this weekend — go racing, join your club for a cruise, or just grab your sweetheart for a romantic evening sail. Be sure to Google your local solar noon (in the Bay Area, it's at 12:59:13 p.m.) give a wave, sound a horn, take a picture and pass the baton to the next longitude to your West. If you're on the Bay be sure to head over to Treasure Island for the Summer Sailstice Sailing Festival. For the full program of events — treasure hunts, a boat building contest, live music, and Pacific Island dancers — visit www.summersailstice.com/sf.
Receive emails when 'Lectronic Latitude is updated.
SUBSCRIBE