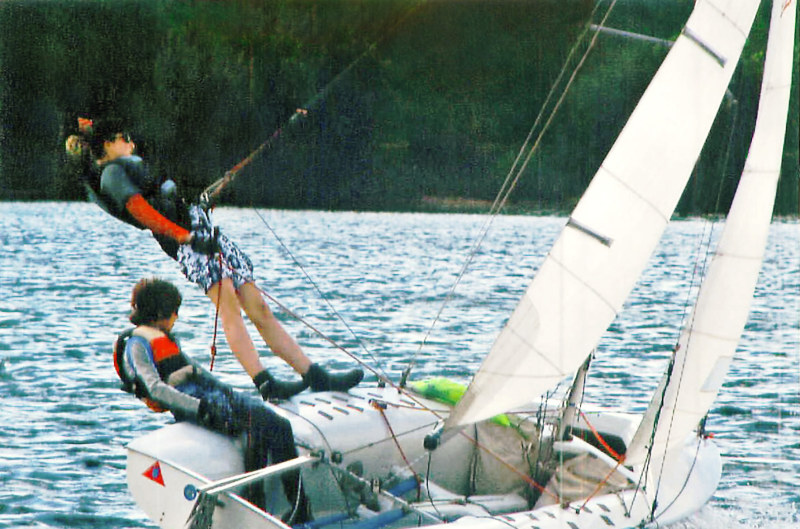 Despite what some may have you believe about 16-year-old girls' activities, there is middle ground between sailing nonstop, singlehanded around the world and falling into the dark world of drugs. Take Viviane Farke, for example. This 16-year-old German student, who hopes to find a sailing family in the Bay Area to host her during a 10-month exchange program, is a sailing fanatic.
"My favorite hobby is definitely sailing," Viviane wrote in her application to her student exchange program. "I am crazy about it and I spend a lot of time at the Elfrather See, a lake in Krefeld. In the photos you can see my friend Simon and me sailing a boat called a 420."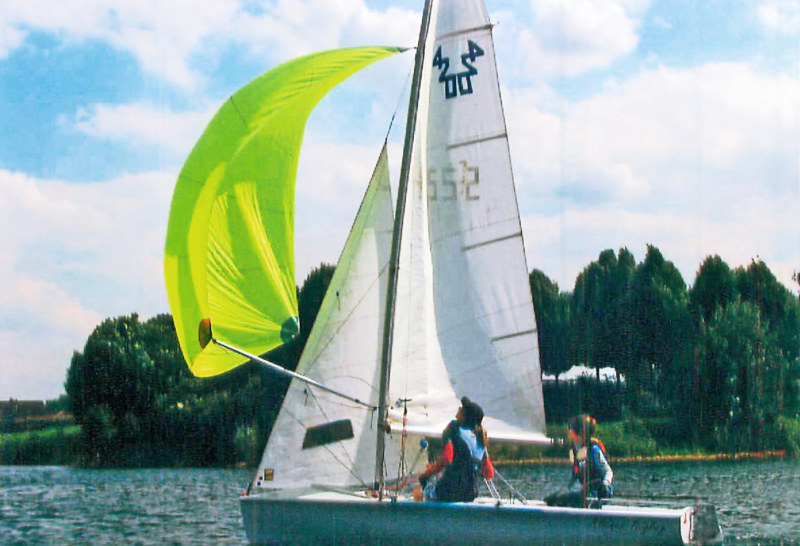 Viviane, who has a younger brother and sister, is an A/B+ student and plans to go into the sciences to become a doctor or researcher. Her other interests include guitar, dancing and soccer, but none apparently come close to sailing.
Cheryl Williams, who works with Inter-Ed to place foreign students in California homes, contacted us in hopes of finding a suitable home for Viviane. "I normally place kids in the Fresno area but we don't have a lot of sailing here," she said. "Viviane sails twice a week so I really hope someone in the Bay Area who's involved in sailing will host her."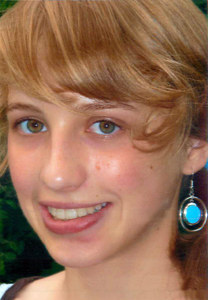 Cheryl notes that while the program is 10 months, it's possible to split the commitment between two homes, though the ideal is to have Viviane stay in one home the entire time. All students are fluent in English and arrive with their own medical insurance and spending money — host families are asked to provide a roof over their heads and meals. "And it doesn't have to be a family with kids," Cheryl said. "Retirees and couples are welcome to apply as well." The application process seems relatively painless, as well as obvious — criminal background check, Megan's Law check, reference check and an in-home interview — but Cheryl needs to find a host by July 30 or Viviane may have to suffer through a year of no sailing.
If you're interested in hosting Viviane, email Cheryl or call her at (559) 940-4713.
We want to thank everyone for their comments regarding Abby Sunderland's attempt at a solo circumnavigation via the Southern Ocean in winter, and our reaction to it.
We've received an avalanche of succinct and intelligent comments — not one of which mentioned that Abby was in danger of being captured by Somali pirates. We're going to publish as many as we can in the July issue. Despite the over-coverage to date, we think you'll find it interesting to hear what people who have actually sailed — as opposed to the general public — have to say.
A 53-year-old Salinas man was sentenced this week to 30 months in federal prison for calling in a false mayday in October of '08, according to the San Francisco Chronicle. Kurtis Thorsted, who was at his home at the time of the call, told authorities that he was in a kayak off Santa Cruz and having trouble getting to shore. But it wasn't the first time; the court found he'd made 51 false maydays over six months, and that the calls cost the Coast Guard $102,000 in search costs. Thorsted was sentenced to two years in the pen and ordered to pay $29,000 in restitution back in '04 for the same offense. According to the article, one of the earlier incidents delayed the rescue of two fishermen from their sinking boat when a Coast Guard helo was forced to refuel after searching for the non-existent Thorsted. Thorsted's public defender reportedly wrote in a sentencing memo that her client had suffered a traumatic brain injury in 1999 that left him permanently disabled. That's unfortunate, but someone has to figure out how to keep a radio out of this guy's hands.
Receive emails when 'Lectronic Latitude is updated.
SUBSCRIBE