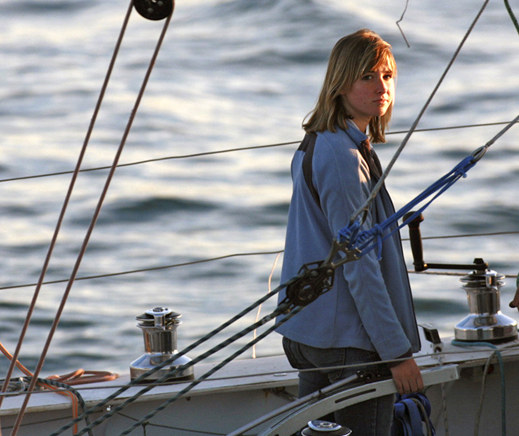 It was announced on Abby Sunderland's blog yesterday that the 16-year-old record-seeker would be stopping in Cape Town, South Africa, to deal with a potentially dangerous autopilot problem. The Thousand Oaks sailor left Cabo San Lucas on February 6 in a bid to become the youngest person to solo circumnavigate non-stop, and had difficulties with her self-steering almost from the beginning. Her main autopilot failed some time ago, and now her back-up has become tempermental. Having no windvane on her Open 40 Wild Eyes, Abby and her team have made the wise choice of giving up her record bid instead of pressing on and risking the loss of the autopilot altogether. "It's one thing to sail across an ocean with one well-working autopilot," her blog said. "it's another to keep going with one that is not at all reliable. It would be foolish and irresponsible for me to keep going with my equipment not working well." The posting says she will continue her voyage after repairs are made, though it's uncertain if it will be non-stop from there.
We congratulate Abby on sailing halfway around the world without stopping, which is an absolutely tremendous feat. That said, we're not at all surprised that it was equipment failure that ended her quest. "As four-time circumnavigator Scott Piper of the J/160 Pipe Dream IX told us on last year's Baja Ha-Ha," said the Grand Poobah, "'The biggest obstacle is breakage.' What surprises me is that Jessica Watson' S&S 34 Ella's Pink Lady has had very little breakage on her trip. Has anyone seen my copy of 1,001 Ways to Prepare and Eat Crow?"
Indeed, the 16-year-old Aussie is closing in on Sydney — she's just 1,500 miles away — but has had some rough-going in the last few days. "I was in my bunk asleep this time when we went over, and I was woken up when various objects and a whole lot of water landed on top of me," she wrote on her blog on Saturday. "It wasn't too bad as far as knockdowns go. I'd say the mast only just touched the water and there wasn't any damage." Her last knockdown, which was really a 180, damaged one of her solar panels — the worst damage she's seen for the entire voyage.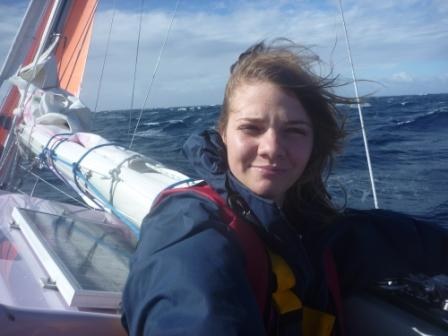 Meanwhile, according to solo circumnavigator Jeanne Socrates, she and Jessica are very close to each other but Jeanne's attempts to contact Jessica or anyone on her team have been met with 'radio silence'. "Jess sent me a very nice email in February to say how sorry she was to hear of the repairs needed in Cape Town and asked me to email her when I left so we could talk on HF/SSB radio as we both sailed east," she posted on her site. "While my computer was still working, I was able to email her several times wishing her well and giving her my position but I never received a reply." Yesterday, Jeanne posted that she and her Najad 380 Nereida were buzzed by the same Coast Guard plane Jess reported talking to. "He called me Ella's Pink Lady. I asked him where she was. He came back and reported that she is 56 miles to the NNW. My worries confirmed — we crossed paths. But now I know she's astern of me." It seems strange that Jessica's team would not want her to be in contact with another solo sailor who is in such close proximity — even emails from us regarding the situation were ignored. We wish both Jeanne and Jess smooth sailing for the remainder of her trip, but according to the forecast, the ride looks bumpy for the next few days.
Last Friday we ran what we believed was a very suspicious email supposedly sent by the controversial Norm Goldie of San Blas asking for funds to pay for emergency medical care for a relative in England. Several readers reported getting the almost identical request for about the same amount of money needed, also for someone in England, but from someone else. In addition, Bruce Adornato writes, "I'm only a neurologist and not a gynecologist, but "critical uterine fibroid" are three words I've never heard strung together. Sort of like an emergency oil change."
A number of other similar skeptical comments would seem to confirm that Goldie's email has been hacked, and somebody is trying to rip off our readers and him. Indeed, phony requests for emergency funds on behalf of friends and relatives who are far away and not immediately available for contact have become a classic internet scam. Beware.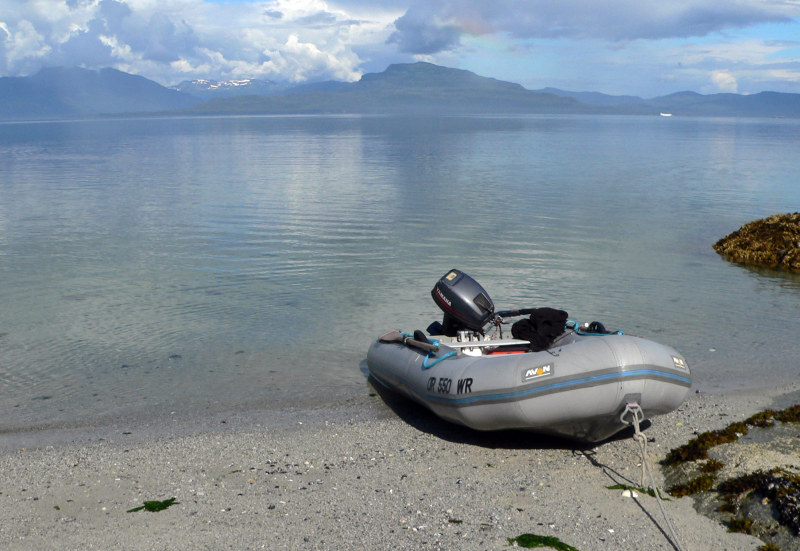 No one can say our readers aren't sharp. When we posted Friday's Photo of the Day contest challenging you to guess the location, we thought we'd receive far more varied responses, but almost all of the guesses were split between Lake Tahoe and the Pacific Northwest. Most noted the cold-water seaweed, gravelly 'sand', the snowy mountain peak, and even the ferry far, far in the distance. But only one guess was correct, and to such a degree of accuracy that we had to award the winner not only a hat and T-shirt, but a bumper sticker and pen too! "Could it be Alaska, near Baranof Island?" asked Ted Biggs of Santa Cruz.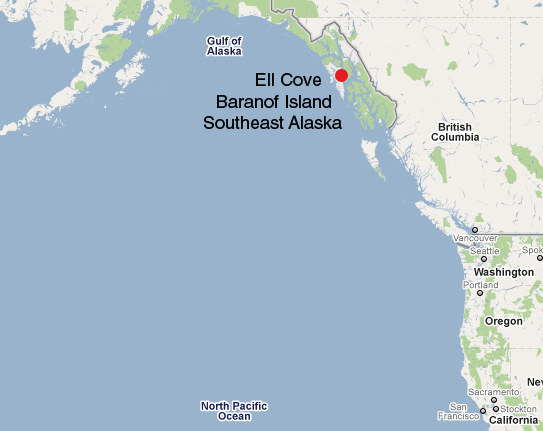 Since the actual location of the shot was just outside Ell Cove on Southeast Alaska's Baranof Island, we were flabbergasted! How on earth could he have known that? Had he been there before? Is he just psychic? No, 'Captain Ted' employed some detective skills. "My clue was not the picture, though I thought with the snow in the mountains that it would either be Alaska or New Zealand . . . But wait, picture by 'Sally Sailor'? I searched your site and came up with this photo and caption: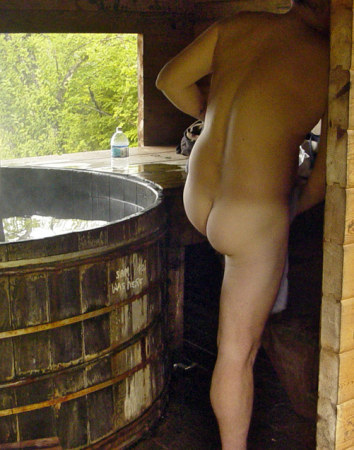 "And it's such a nice-looking place, I'm sure they haven't wandered too far in that time. Good 'nuff for a guess, anyway." Congrats to Ted for having such fantastic deductive skills, but don't expect us to make that same mistake again. We're on to your wily ways. Thanks to everyone for playing!
Receive emails when 'Lectronic Latitude is updated.
SUBSCRIBE